Come Dance with Us!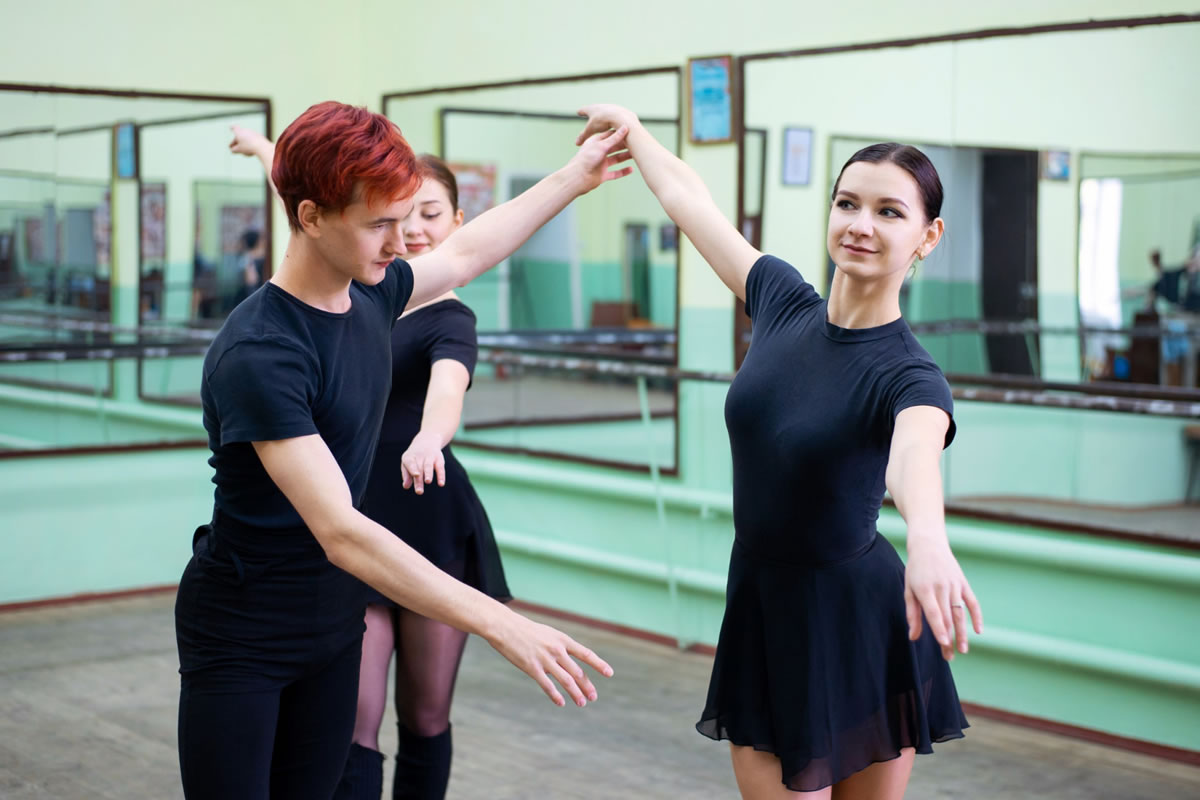 Now is an excellent time to introduce your potential dancer to some of the fantastic services we provide. Our dance studio in Apopka houses our competition team, summer dance camps, and space for beginners to be introduced to the art form of dance while celebrating a birthday with their friends. Our birthday parties are great experiences for friends to come and learn a new routine to show off to their family and friends as well.
Dancing keeps you physically fit.
It would be very easy to fall into the practice of being a couch potato, but dance is one valuable way to keep you in touch with your body. Dance is an all-around healthy activity that can give you a full-body workout. Let's be honest, we could all use a little more exercise in our lives. Learning to dance professionally takes years of hard work, but many of our beginners find it just as enjoyable. Dancing encourages body awareness and good posture. Not only will it give you bodily confidence, but it provides mental and emotional strength too. Dance is good for your brain, heart, lungs, and bones. It's a fun way to stay active while increasing your strength, stamina, and flexibility.
Dancing improves self-worth.
Dance builds life skills, resilience, and determination because, well, dance is hard! But, you learn to keep trying despite failed attempts at a particular step or movement. Dance dishes out a few slices of humble pie, but you will get an excellent dose of self-esteem, self-respect, and self-confidence with it.
Dancing builds connections.
Sometimes the teenage years can be socially challenging. It can be hard to meet new people with whom teens can really identify and make lasting connections. Dance is a great way to connect with a diverse group of other teens who come together for a similar cause. Unfortunately, many things in society seem to be working hard to divide us as Americans. Still, one thing that can continually bring people together is the love of music and the ability to express themselves through the art of dance.
Dancing improves self-expression and communication skills.
Nonverbal communication represents two-thirds of all communication. Young children need to comprehend that it is feasible to illustrate a statement both verbally and with the right body gestures and also to be able to analyze these cues from other people. The study of dance and movement can help a child understand their own body language and that of others. While it is relatively simple to express straightforward emotions without words such as 'happy' and 'sad,' the study of dance can teach a child how to express more complex emotions physically and read and react when someone else is physically emoting.
Whether you want to impress your friends by showing off your moves at the next dance or want to surprise your spouse with a hot dance routine, our dance studio in Apopka is sure to have everything you need to express yourself and have a great time.