Make Your Wedding Special with an Amazing First Dance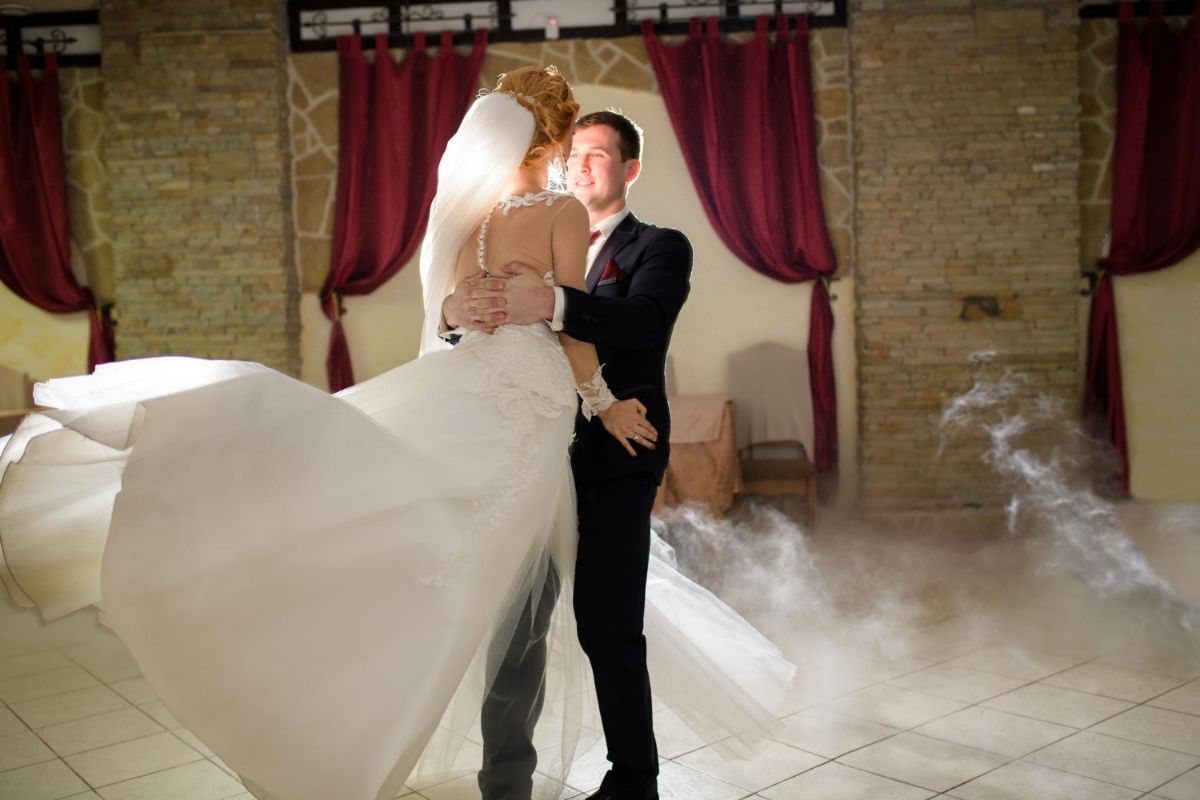 Helping brides and grooms begin their lives together with a perfect wedding dance is one of the most wonderful rewards a dance instructor can get. We want you to cherish your life together, so start things off on the right foot with wedding dance lessons!
Wedding dance lessons with a fantastic choreographer mean you will get a one-of-a-kind first dance created just for you. The goal is to provide you with a routine that will set the right tone for your reception, like a first dance that is out of the box or original choreography that will rock your reception. A dance studio in Apopka can make it happen! You pick the dance style, and a dance instructor will bring your vision to life with your personalities and style in mind.
The most talented instructors and choreographers listen to your ideas about what you want to express and design something personalized and jaw-dropping exclusively for you! Then, they will come up with a dance that's a treat for everyone that provides you with the perfect first dance and impresses your guests, leaving them with something to reminisce about for decades to come. You can also have them create a first dance that is more serene. An elegant ballroom dance will be the cherry on top of a romantic wedding ceremony. Dance instructors can create a sweet and simple first dance to WOW your audience. Sometimes less is more.
Another priority is to help you make lasting memories as a couple. Each time you arrive at your dance lessons, you will work as a team, uniting and spending cherished time together acquiring a new skill and hobby. That's an amazing way to begin a marriage! Besides, the couple that dances together stays together.
If you hope to take dance lessons for your wedding but have never danced before, or are nervous about being a horrible dancer, let the worry end now! During your dance lessons, instructors will pay special attention to your learning speed and style so that you get the most from your investment. Whether you aim to learn Salsa or Swing dancing, instructors will guarantee you have the implements you need to make an impression on the dance floor! Just know that your instructor believes that anybody can learn to dance. All you require is the correct information, and everything else will fall into place.
For your convenience, most dance studios offer wedding dance consultations throughout the week. Monday through Friday, they can accommodate you by appointment. If you're wondering how soon before your wedding to start dance lessons, we recommend four to six months, depending on how complicated you want your first dance to look. Some couples begin preparations as far as a year in advance or as short as a few weeks before their wedding days, but with more time, you will look and feel your best.
Contact us or inquire on our website with any questions about our dance studio in Apopka. We look forward to working with you!