Name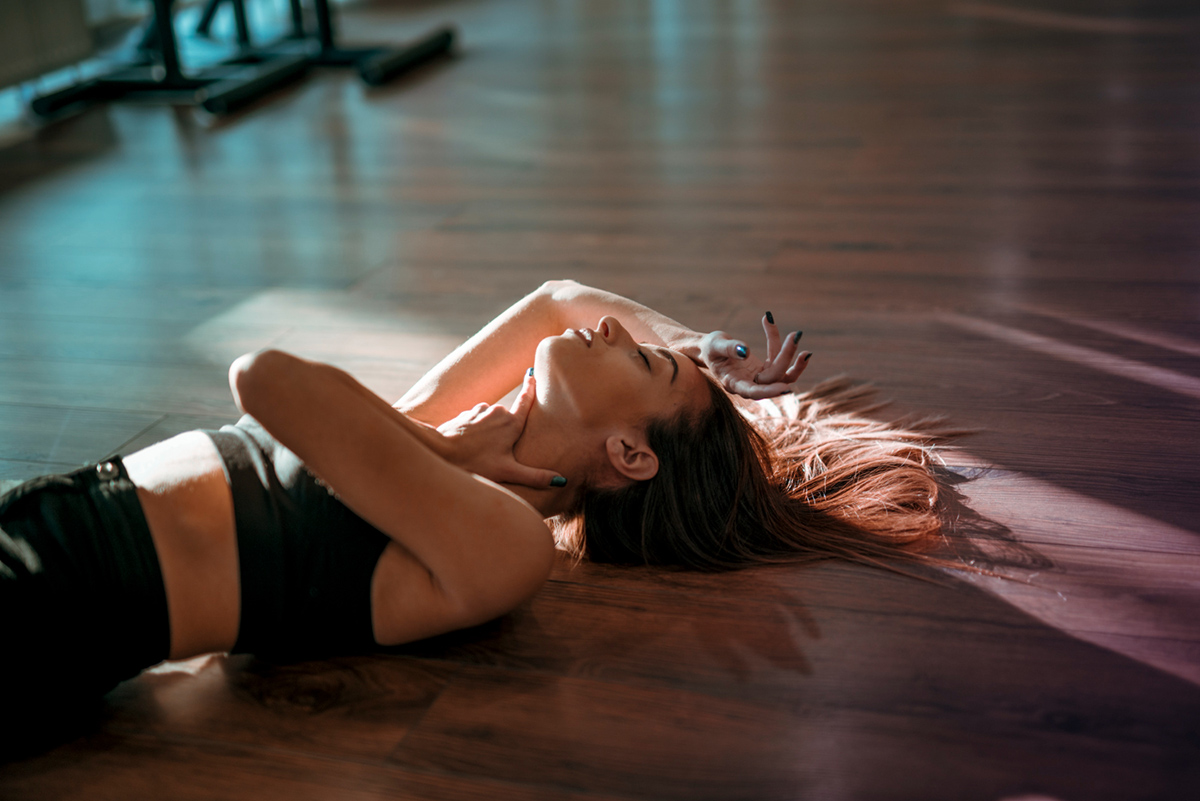 As a dancer, it's easy to become consumed with the constant pursuit of perfection. You're always striving to improve your technique, flexibility, and stamina. However, in this endless cycle of training and rehearsals, it's crucial to remember one thing: rest. Giving your body ample time to rest and recover is just as essential to your overall fitness as your dance training itself. In this blog, we'll delve into why rest is so important, how i...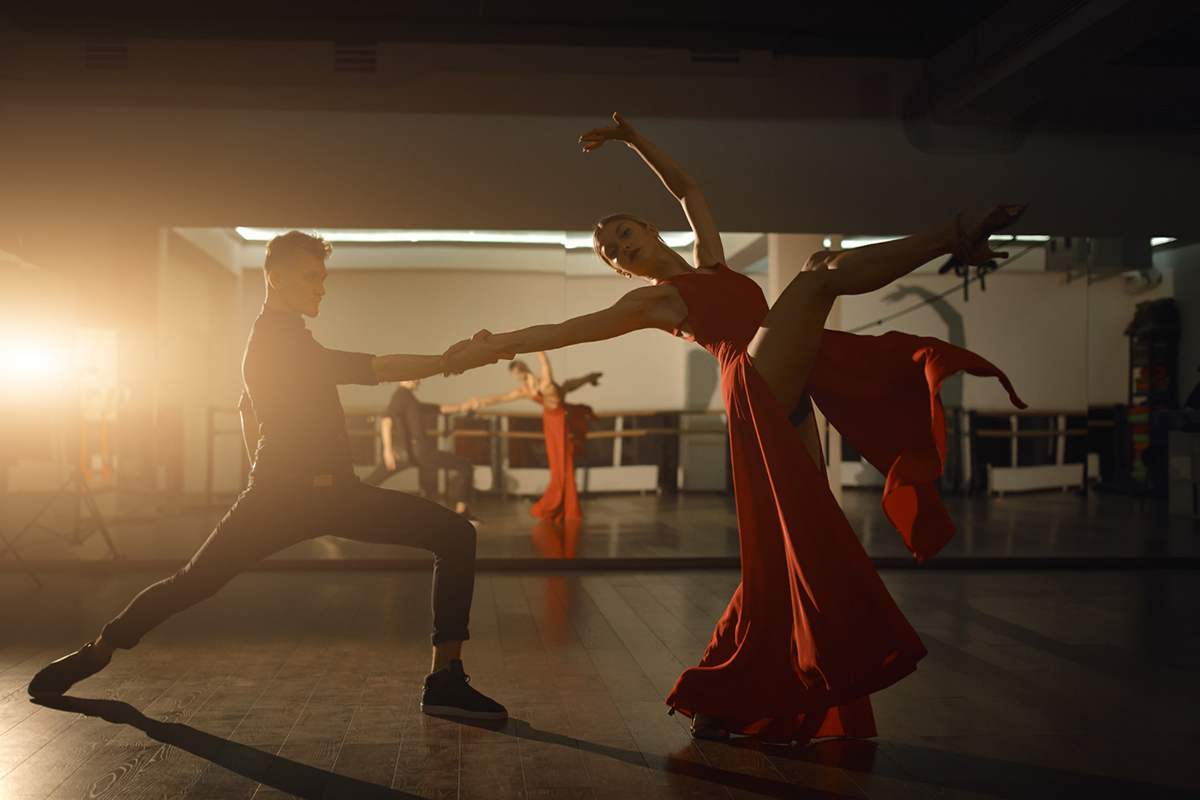 Auditions can be nerve-wracking, especially if it's your first time. It is essential to prepare and avoid making common mistakes that can affect your performance. As an aspiring ballet dancer, you want to give your best shot during an audition and impress the judges. However, mistakes are common and can happen to anyone. In this blog post, we will highlight common audition mistakes and how you can avoid them. Lack of Preparation On...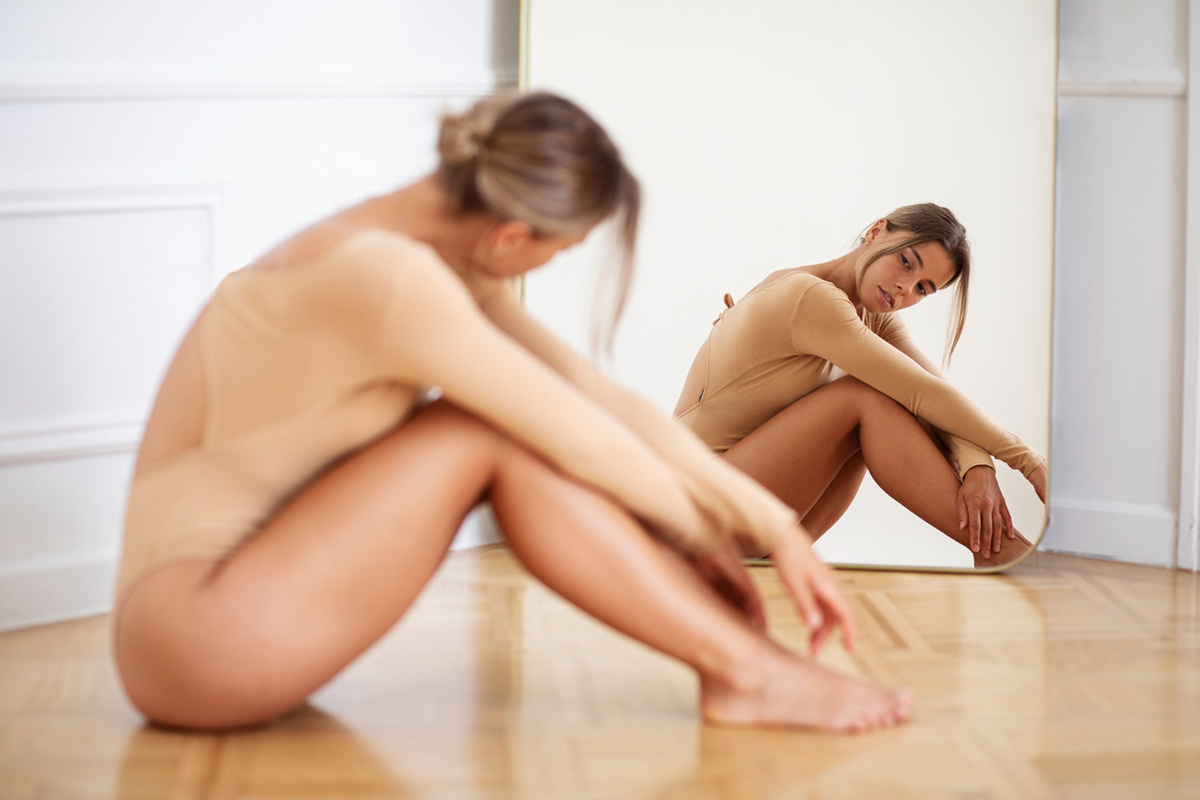 Dancers face an immense amount of pressure to achieve a "perfect" physique. In today's world of social media, it's easy to compare oneself with others and harbor negative thoughts about one's body image. It's common for dancers to develop eating disorders or have a distorted view of their bodies. As a result, the dance community has to work harder to promote body positivity, healthy habits, and self-acceptance. In this blog post, we'll ...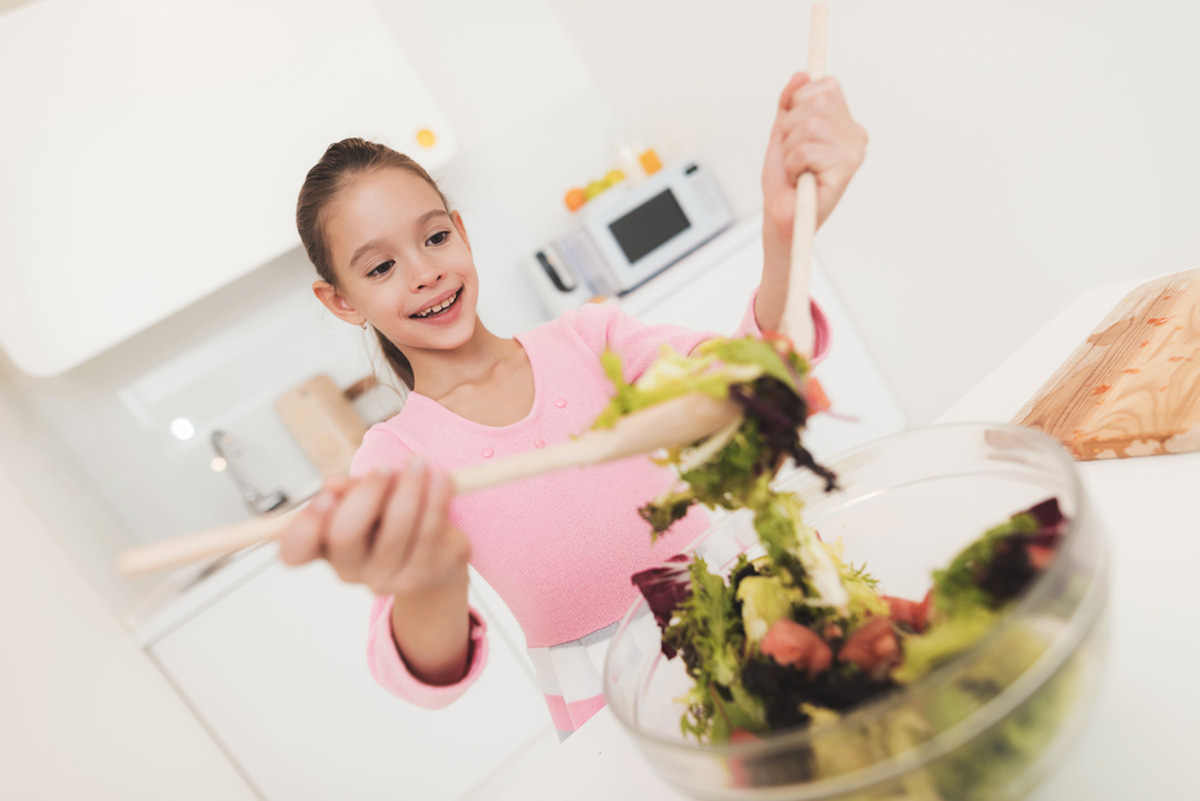 Eating healthy is important for any athlete, but especially so for dancers. Dance requires tremendous energy and endurance over long periods of time – and this can only be achieved with a balanced diet full of the right nutrients. In this blog post, we'll be discussing what makes up good nutrition for dancers and how it can help them reach their goals. What Makes Up Good Nutrition for Dancers? When it comes to good nutrition for dance...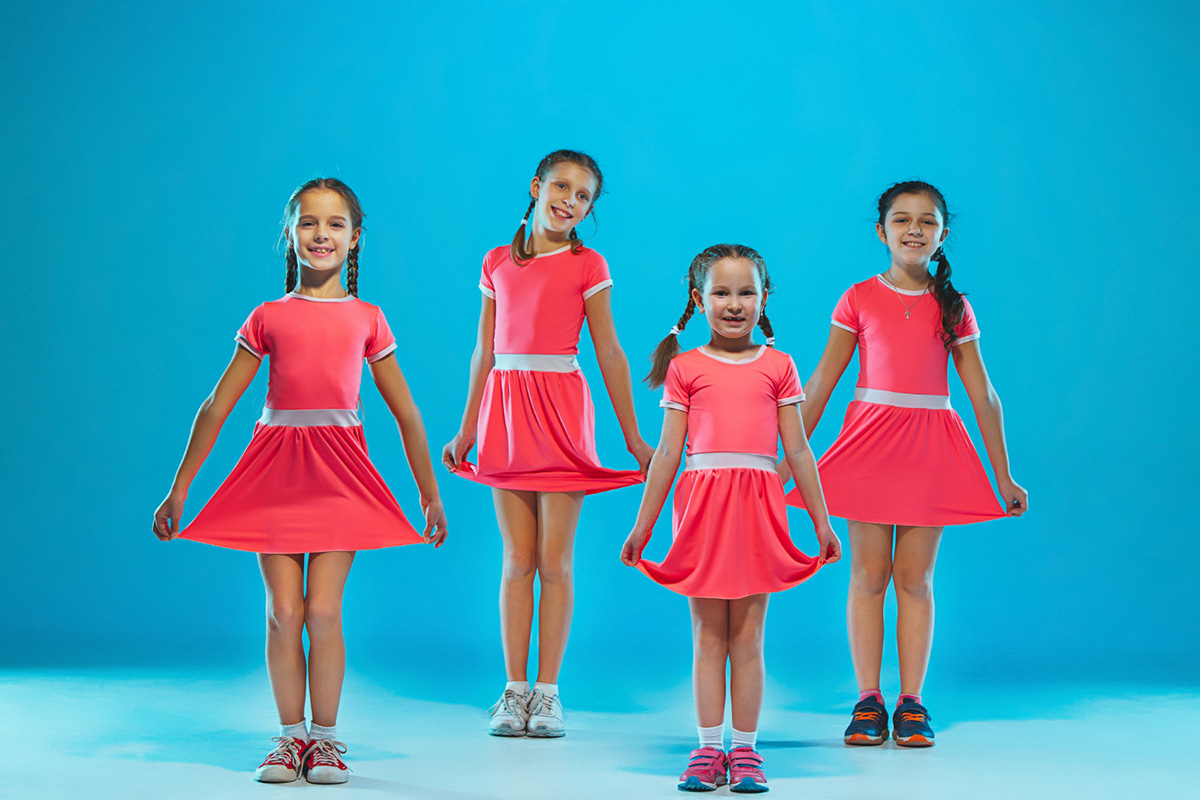 If you're a dancer or performing artist, then you know how nerve-wracking it can be to prepare for a performance. You want to make sure that you practice hard and give your best on the big day. But how do you go about preparing? This article will discuss some helpful strategies that you can use when getting ready for any kind of performance. Plan Ahead Before anything else, it's important to plan ahead so that you're ready for t...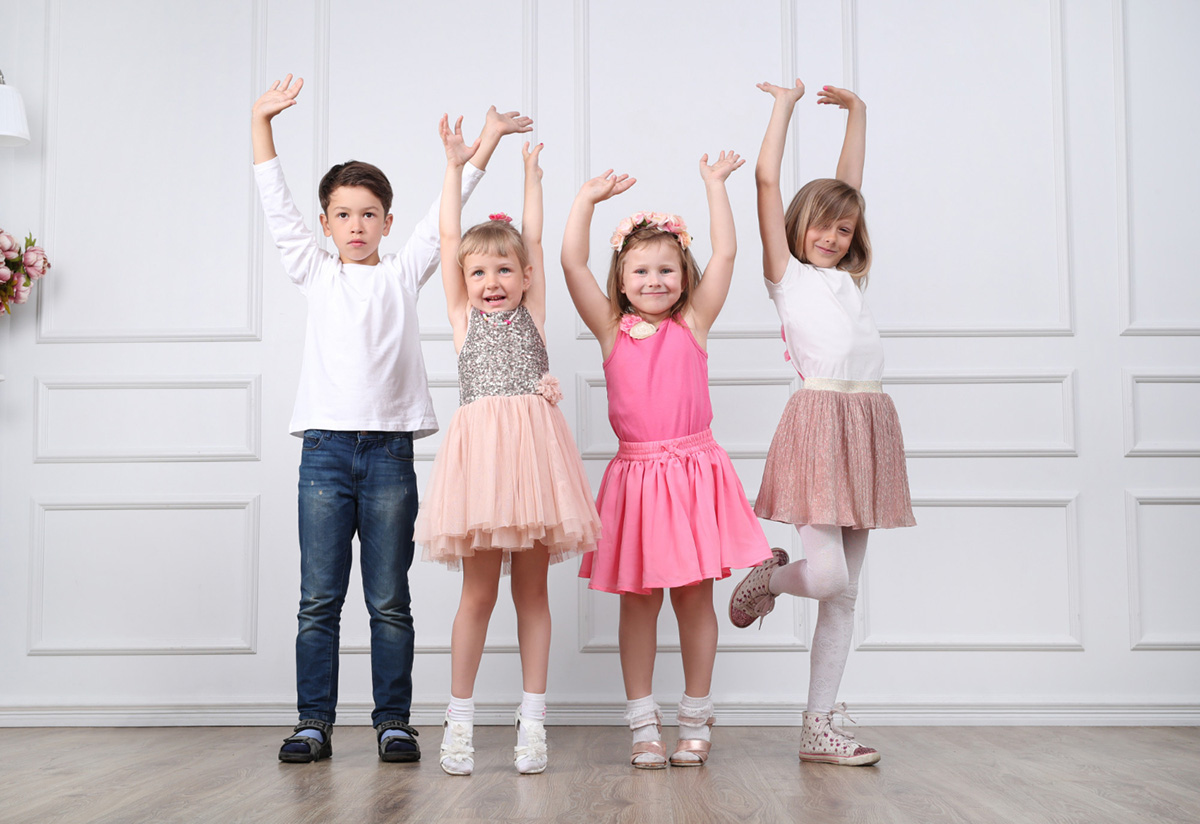 At 3D Motion Dance studio, we know that the physical and mental health of our students is paramount. We strive to create a safe and supportive environment where children can learn not only dance technique but also healthy habits for life. We strive to foster a positive atmosphere where dancers can grow and develop into strong, confident individuals. The Benefits of Dance for Children's Mental Health When it comes to children's mental he...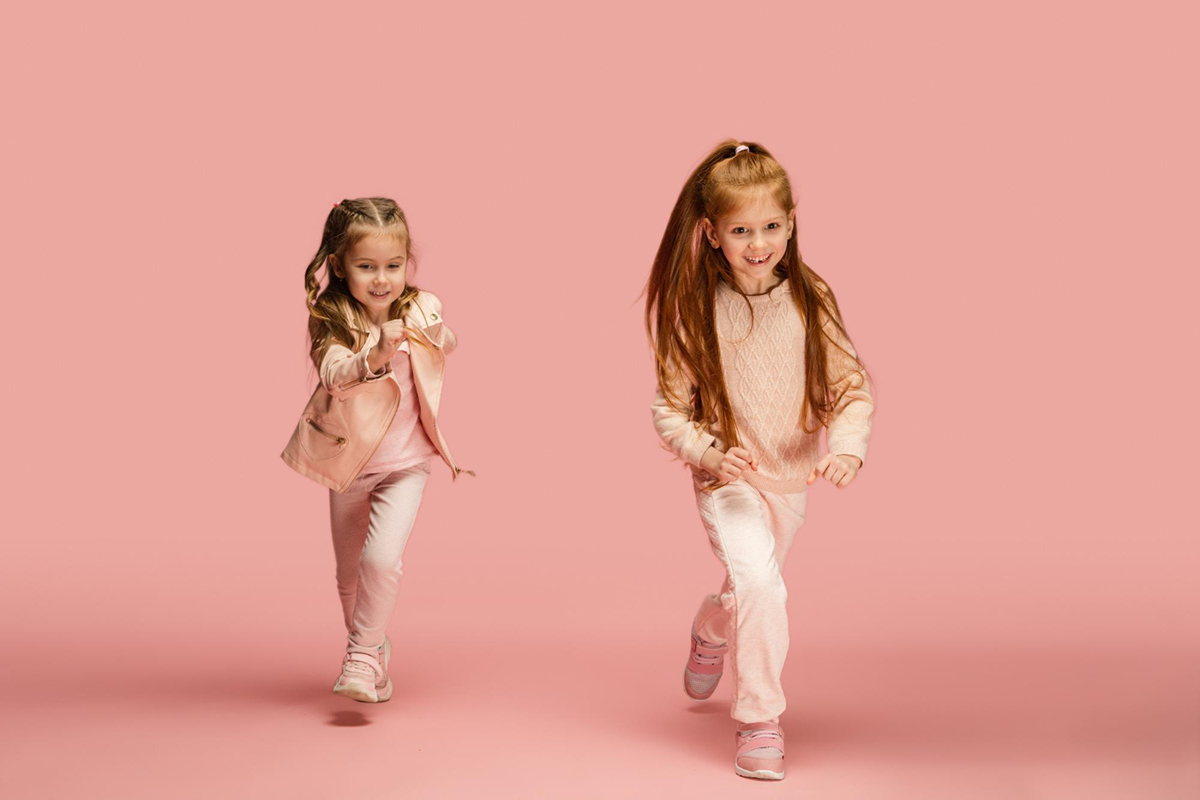 As a young dancer, it can be difficult to make it through performance day without feeling a little bit of anxiety. But when those nerves become too overwhelming, they can interfere with your ability to perform well on stage. Here are some tips to help you overcome pre-performance nerves and focus on the joy of dancing! Prepare Early and Often The best way to combat performance anxiety is by preparing early and often. Make sure that you have taken...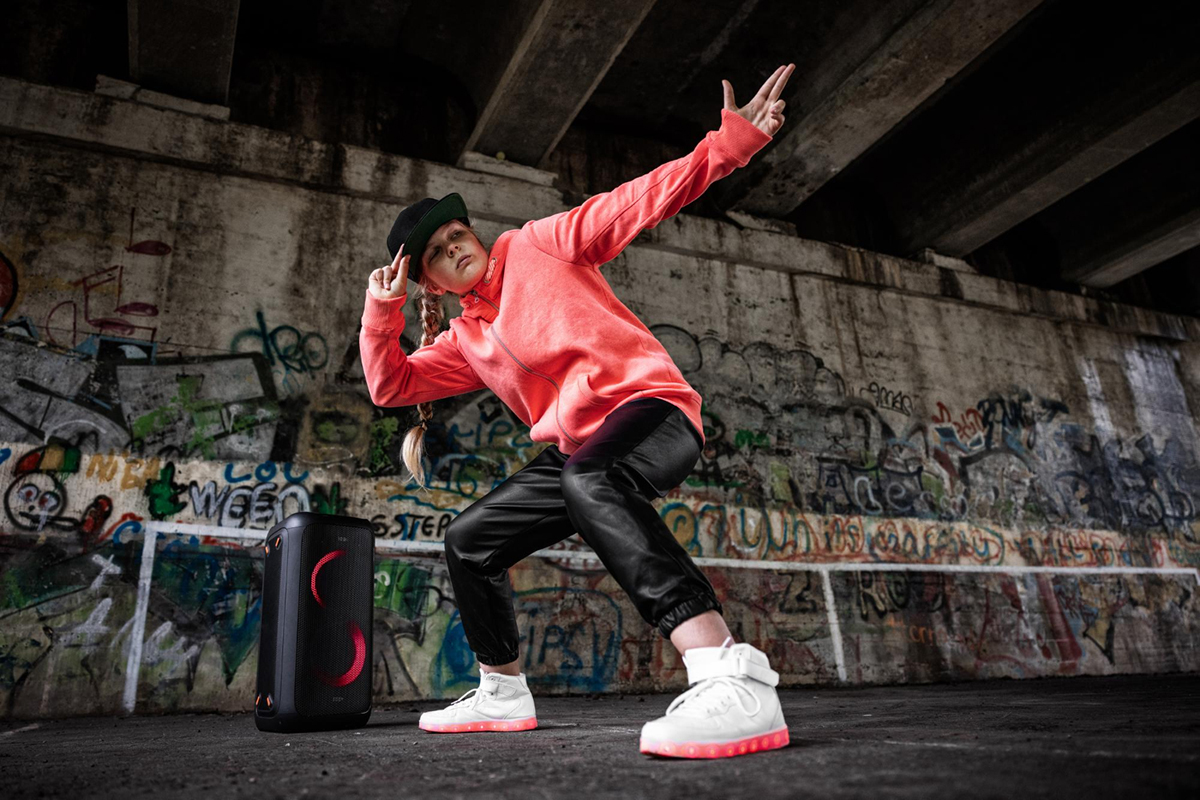 Freestyle dance is a fun and creative way to express yourself. It's not only an enjoyable activity but also a great form of exercise that can help you stay fit and healthy. Whether you are a beginner or an experienced dancer, 3D Motion Dance studio in Apopka offers classes for all levels and styles. Here are some tips to get you started on your freestyle dance journey. Commitment to Practice Freestyle dancing requires practice and commitmen...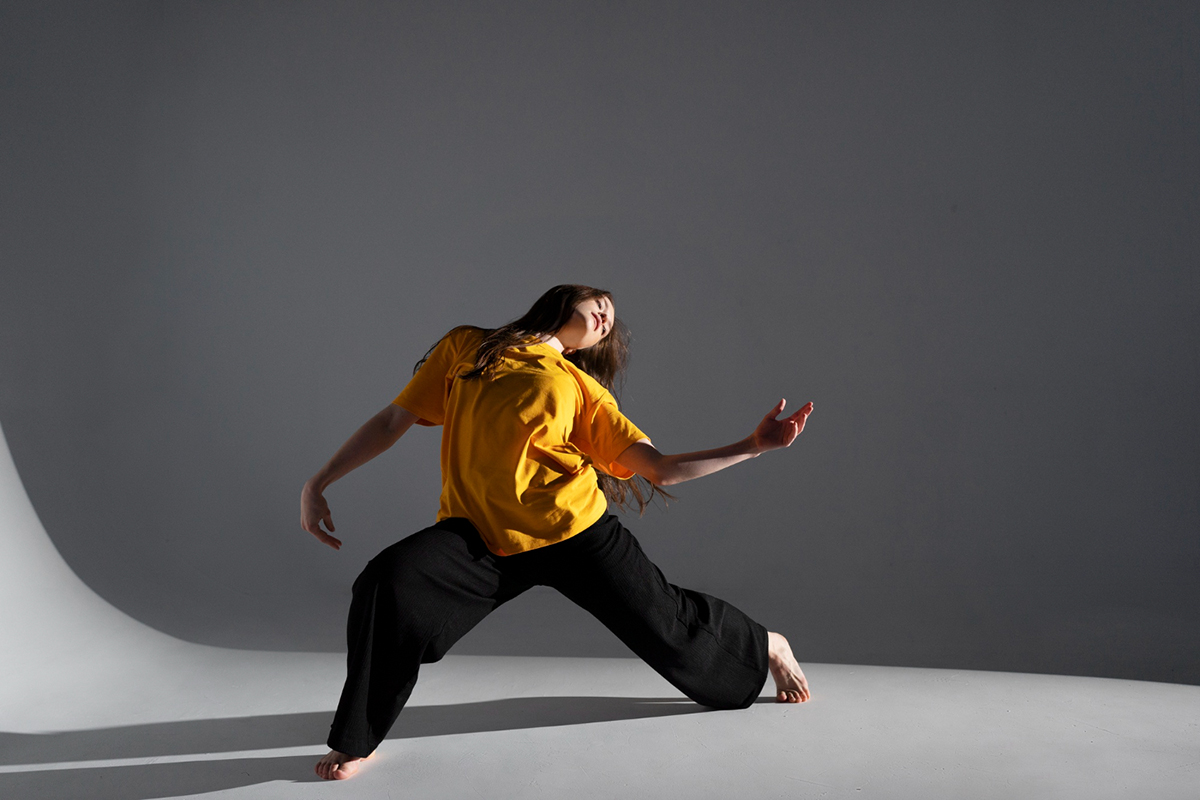 Whether you're a novice or experienced dancer, you know that feeling of awkwardness when learning new moves or grooving in front of a crowd. It can be intimidating to break out your dance moves, but the good news is there are some tips and tricks to help you look more confident and less awkward when you dance. Let's take a closer look at what they are. Know Your Moves Beforehand One of the best ways to feel more comfortable and confid...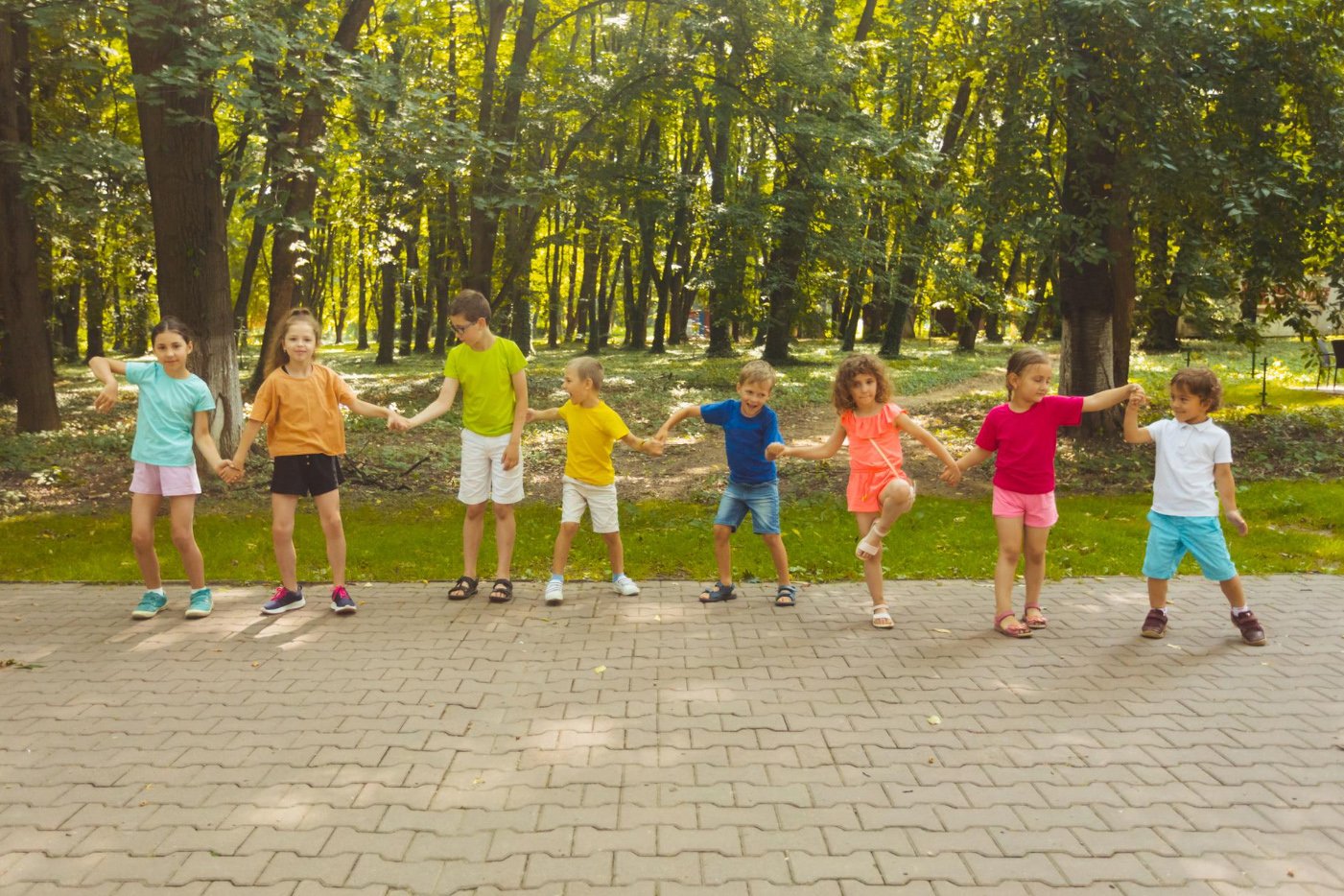 Are you looking for an amazing summer experience that will give your dancer the opportunity to hone their skills, build friendships, and learn new techniques? Look no further than 3D Motion Dance Center's Summer Dance Camp! This camp is a great way for your dancer to get active, have fun, and develop their love of dance. Let's take a closer look at what makes this camp so special. ...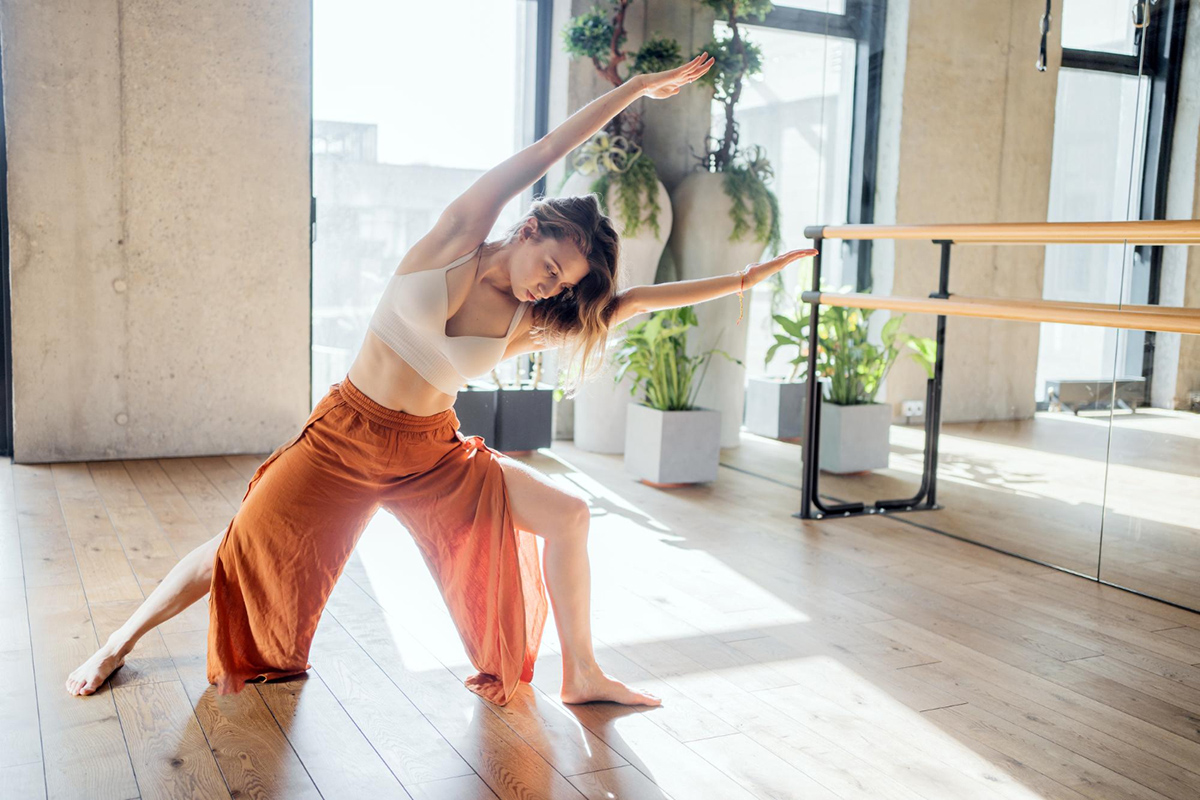 Fit living is an essential part of any dancer's routine. Fitness helps dancers stay in shape, increase stamina, and enhance their performance. It also helps them build strength and flexibility, which are key factors to consider when dancing. In this blog post, we will discuss the benefits of fit living for dancers and how they can incorporate it into their daily routine. The Benefits of Fit Living for Dancers Most dancers will agree that fi...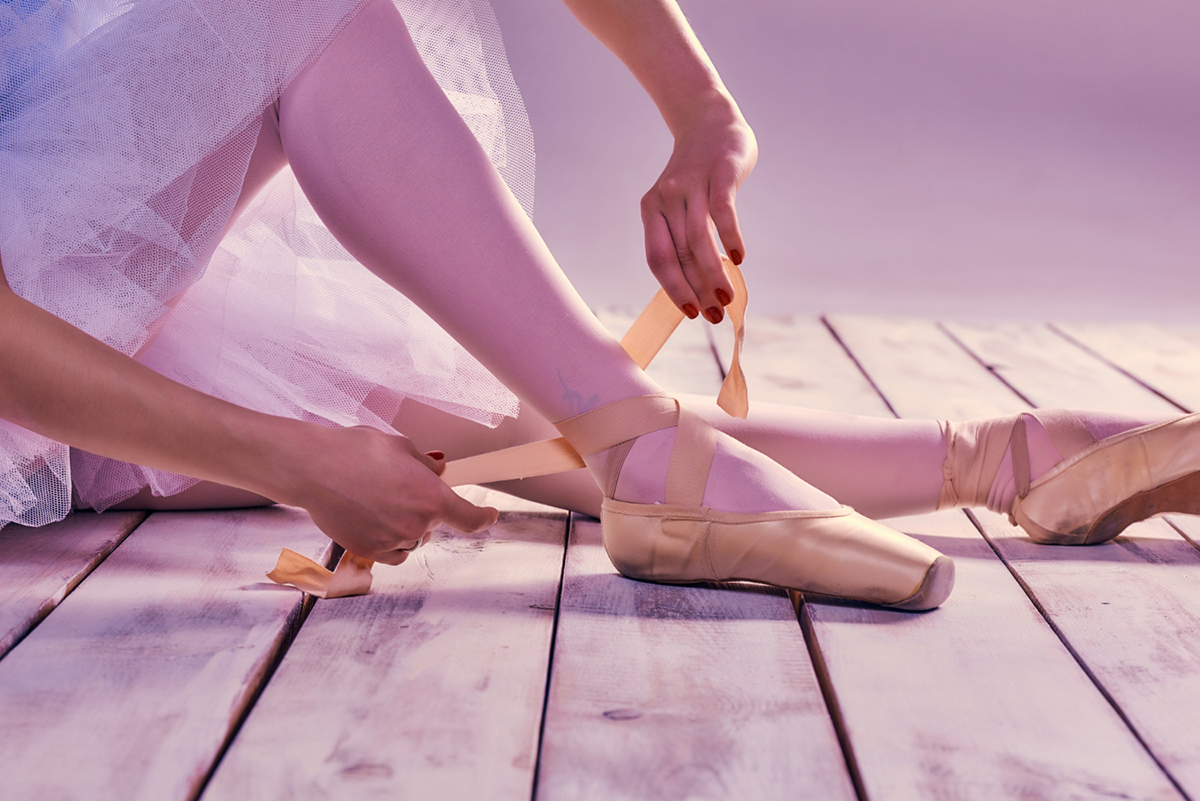 For any dancer, ballet foot care is essential for a successful performance. As a dancer's feet take the brunt of the workload, it's important to make sure that they are properly taken care of. Fortunately, there are many services available to help dancers take good care of their feet in Apopka, Florida. Let's dive into what types of ballet foot care are available and how they can help keep your feet healthy and ready for the next performance. ...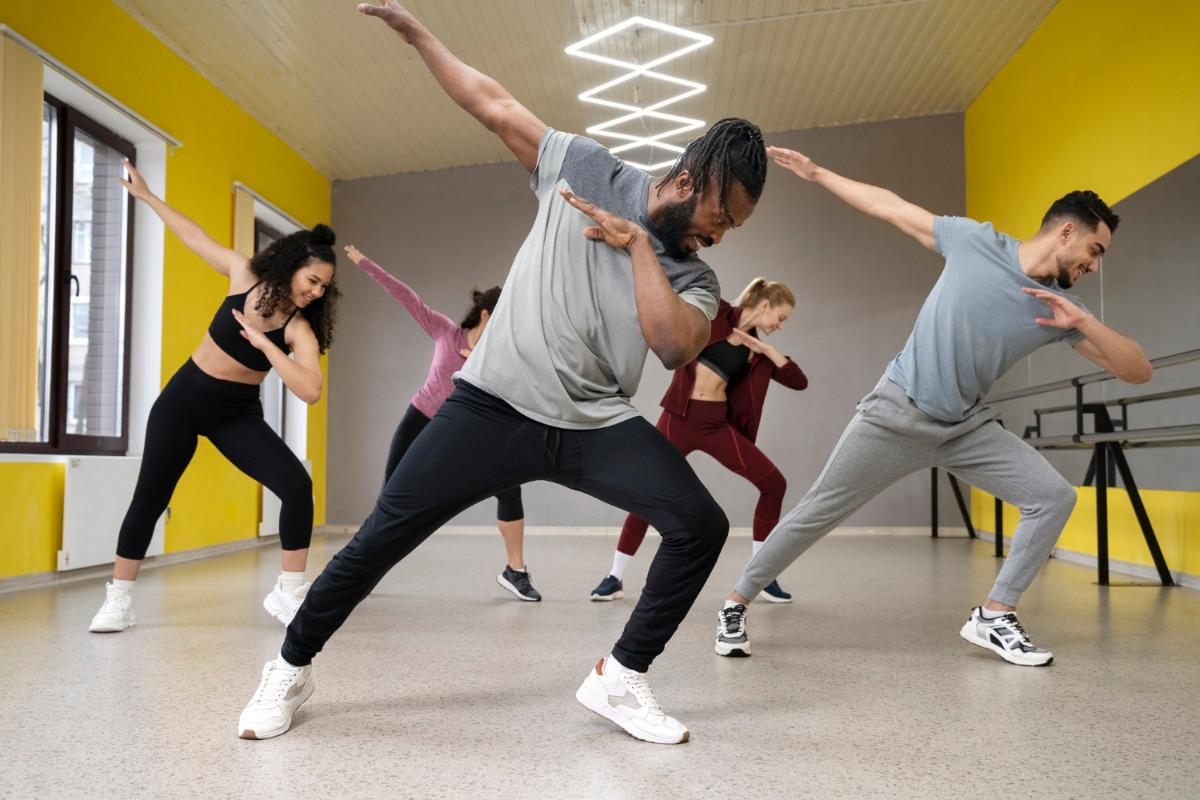 Today there are various chat rooms, dating sites, and new ways to meet people. Sometimes they work, and sometimes they fail, but have you ever considered returning to a more traditional way of meeting new friends? You may be wondering where to go or what to do. We have just the thing! Believe it or not, social dance classes are an excellent way to create new connections. In addition, you will discover a helpful skill you can utilize for decades to come and build confidence! So turn over a new...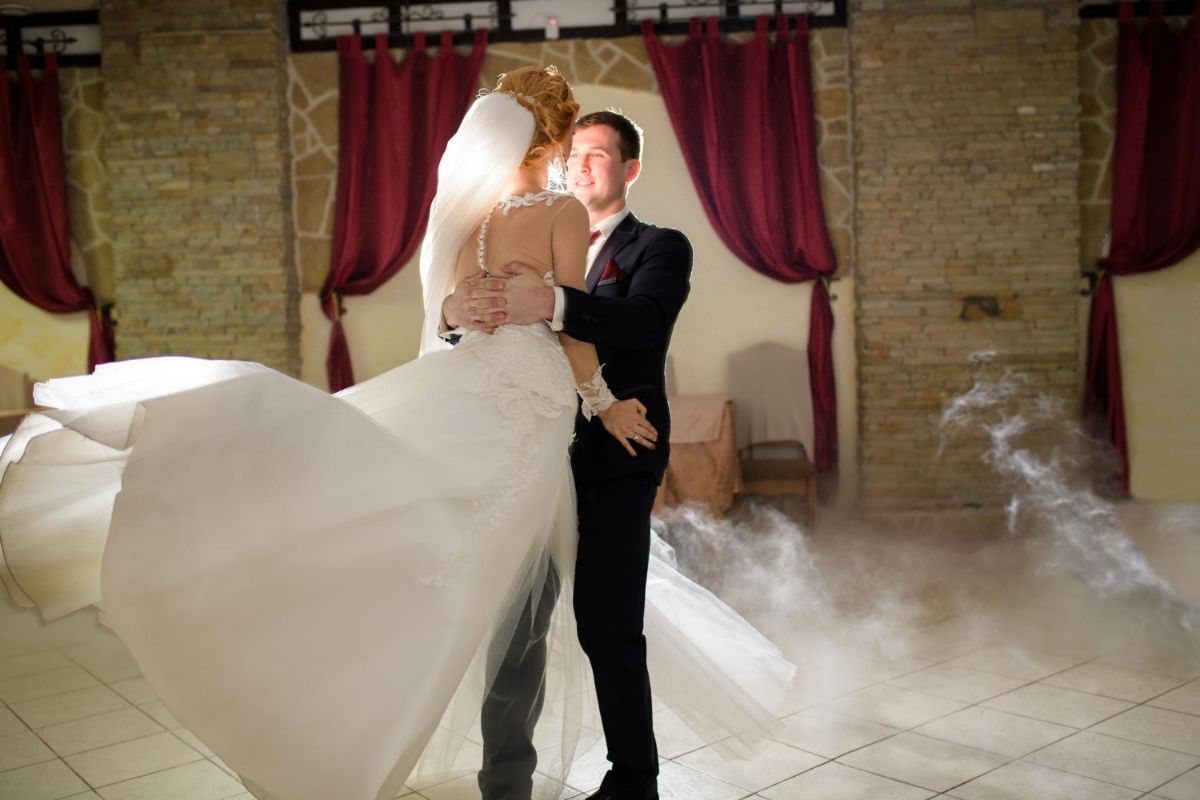 Helping brides and grooms begin their lives together with a perfect wedding dance is one of the most wonderful rewards a dance instructor can get. We want you to cherish your life together, so start things off on the right foot with wedding dance lessons! Wedding dance lessons with a fantastic choreographer mean you will get a one-of-a-kind first dance created just for you. The goal is to provide you with a routine that will set the right tone for your reception, like a first dance ...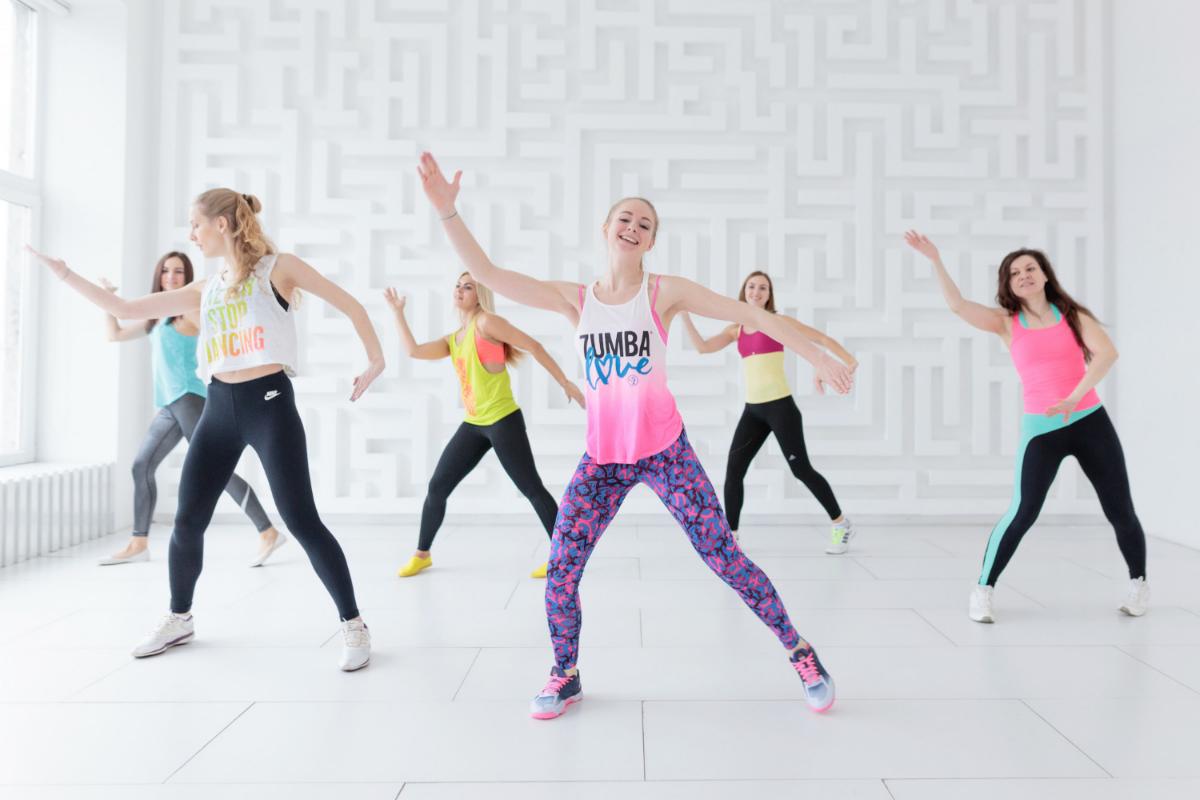 Have you ever thought of how amazing it would be to know how to Salsa, Swing, or Country Western dance? Think about holding and touching another person, instead of your cellphone or tech gadget, by giving dance lessons or ballet classes in Apopka a try. One of the best ways to fight social media addiction is to get out and connect with others. Meeting people at a local dance studio is a fun and exciting way to do it! Once your eyes meet with another individual who loves Latin or Cou...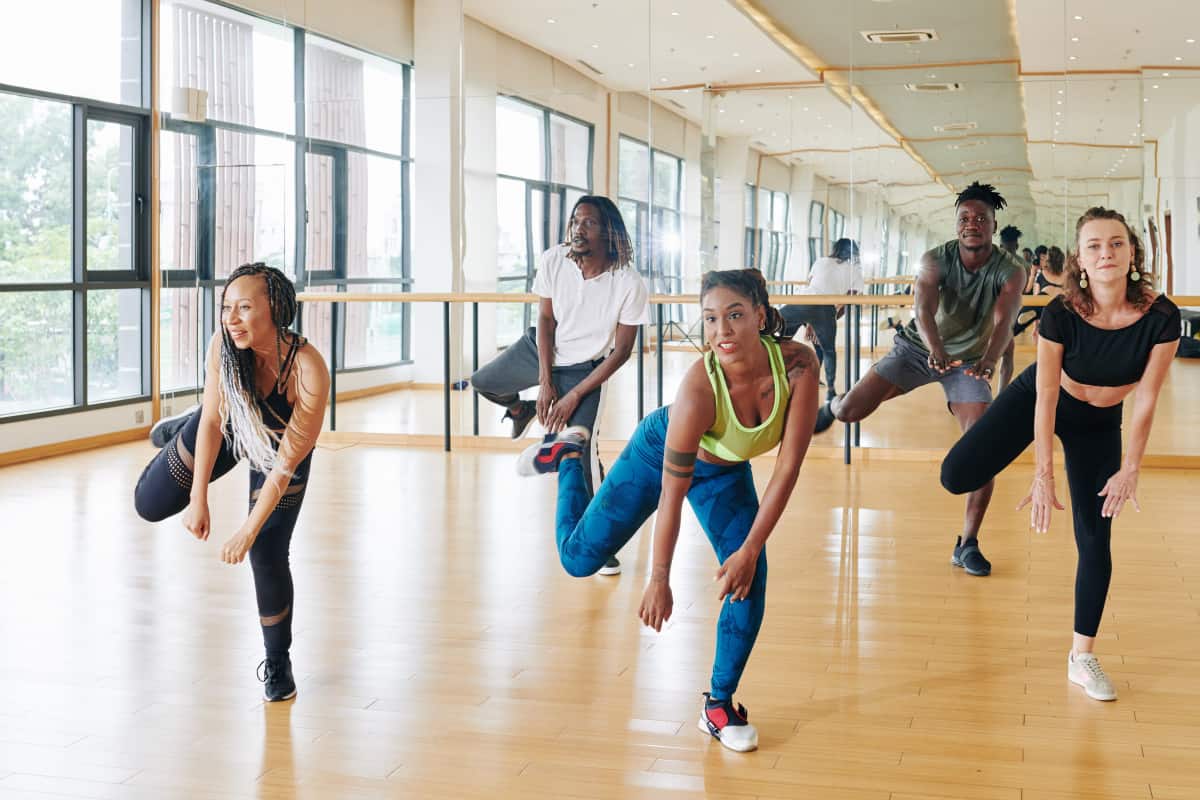 January is upon us, and if you're like most people, you're doing whatever you can to cling to those New Year's resolutions. Unfortunately, most people who make New Year's resolutions also drop them by early February. This isn't the best news for individuals hoping to make this their year and lose that extra weight, experience less stress, or get their budget in order. Skip the gym membership this year, and don't waste your time sitting there thinking about ev...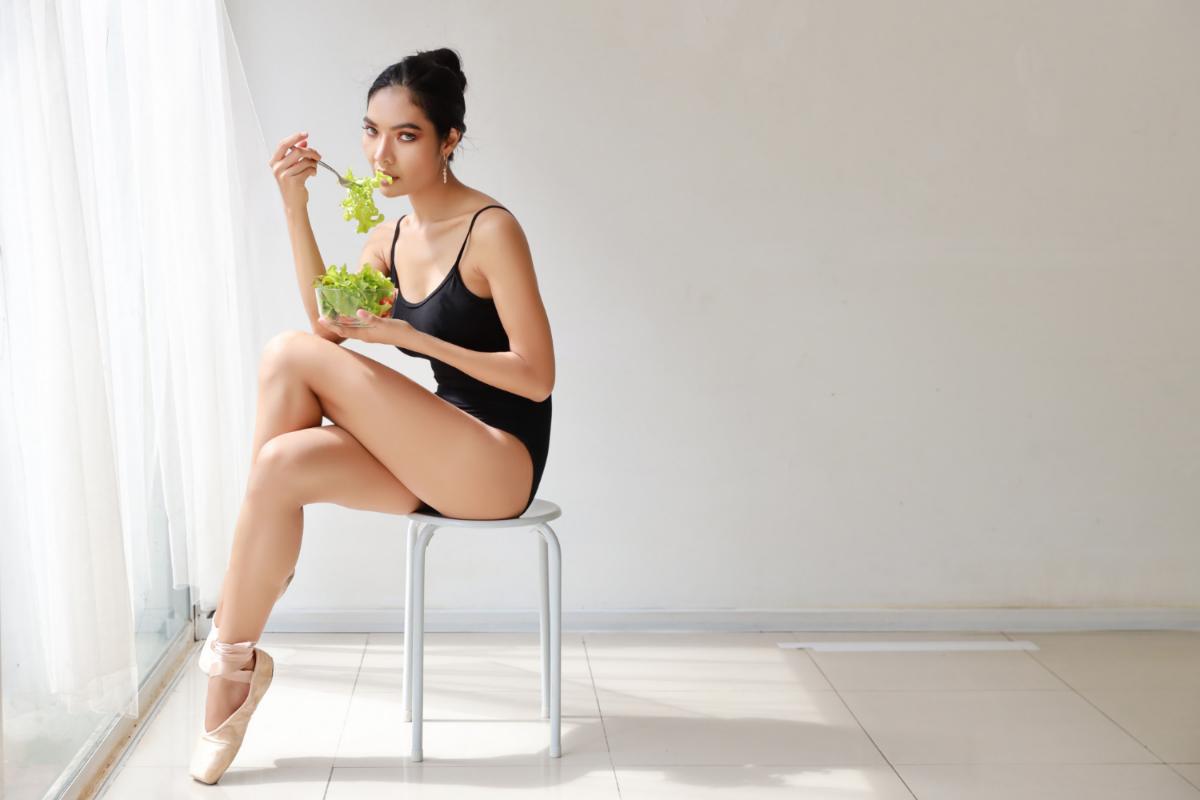 Dancing is challenging. Whether you're learning to dance or have been doing it for decades, you likely know just how physically and mentally challenging it can be. That's why it's crucial to fuel your body properly and take the steps necessary to discourage injury. In this post from experts at our dance studio in Apopka, we'll discuss some health tips that every dancer ought to follow. Energize Your Body With Nutritious Food Dancing is a difficult cardio ...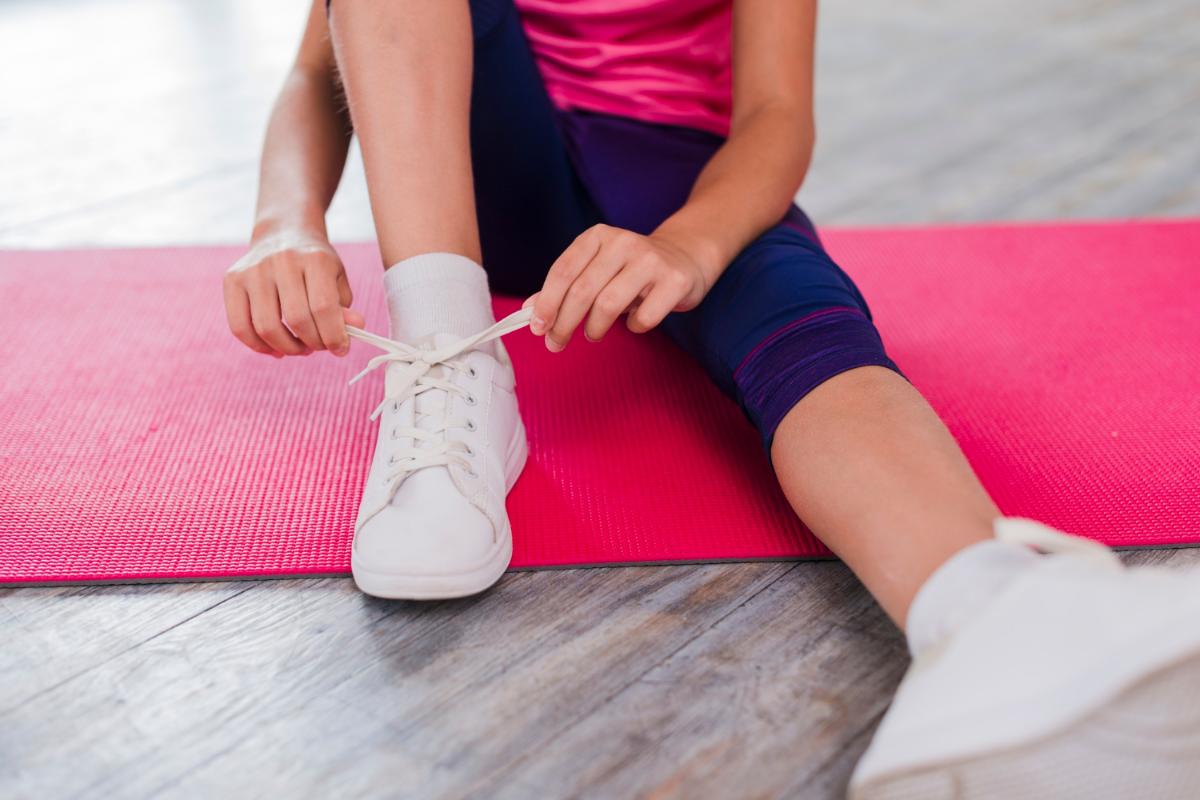 If you've signed up for dance lessons for the very first time, you likely have questions and a bit of anxiety. If so, that's alright and completely normal. Experts at our ballet classes in Apopka have worked with hundreds of students and want to make your dance experience great. This post reviews several things you need to know before attending your first dance class. Hopefully, it will set your mind at ease so you can look forward to your classes and have fun! What To Wear...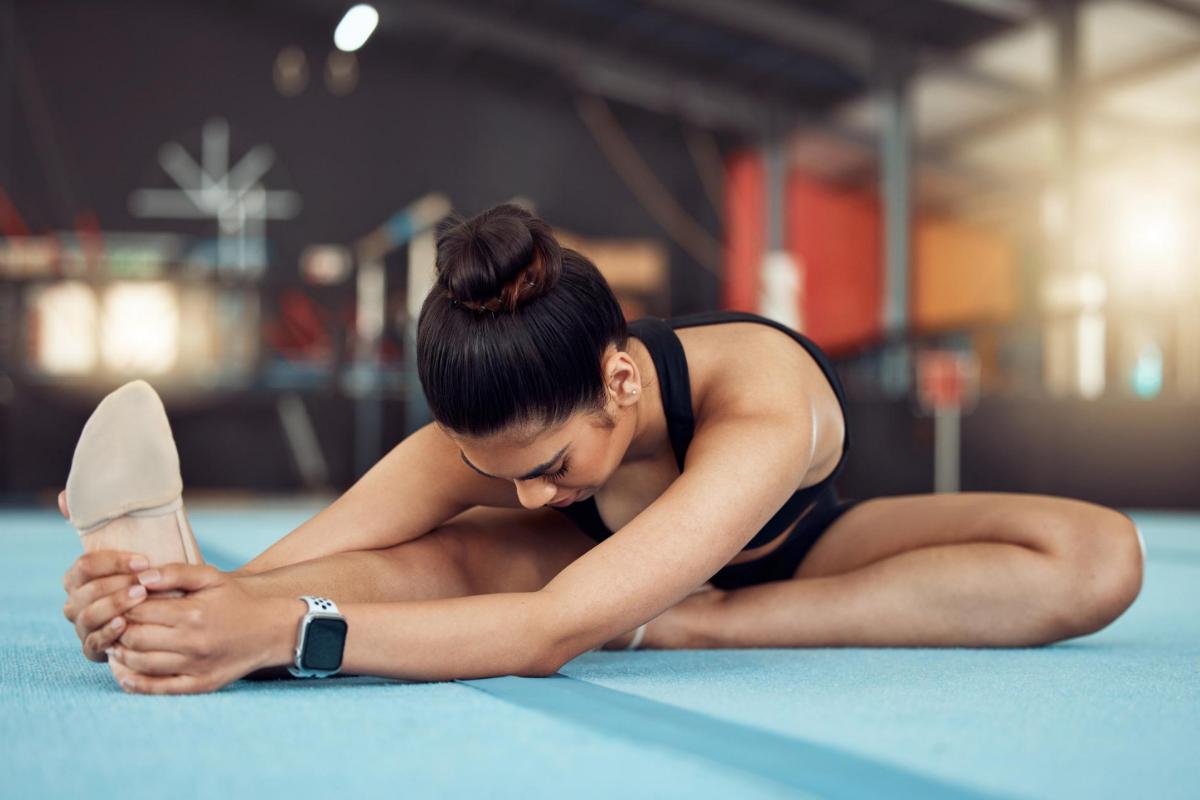 Dance camps in Apopka, or intensive dance programs, are an excellent way to sharpen your technique and progress your training quickly. Dance camps can expose you to new instructors with different teaching strategies and perspectives on technique, different dancers than you usually train with, and enriching choreo and cultural prospects. In addition, at a dance camp, you engross yourself in extended hours in the studio. By spending more time than your routine once a week, hour-long ballet clas...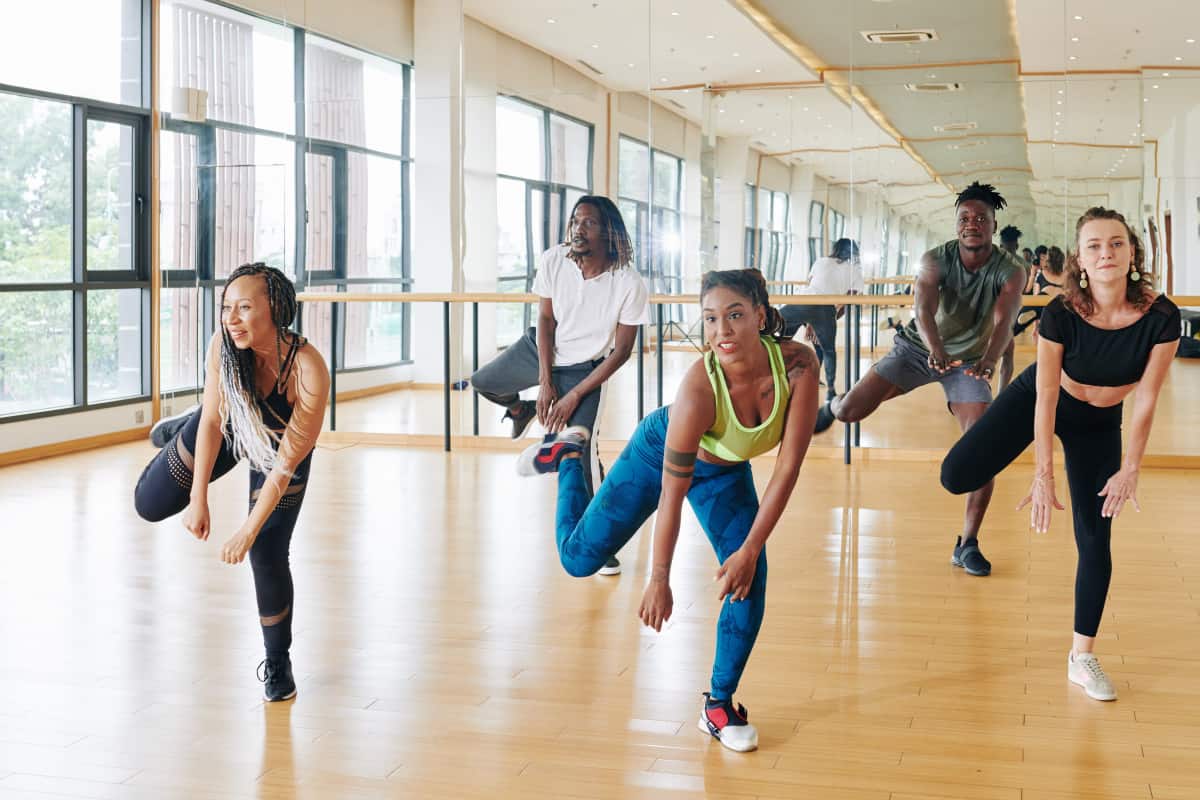 Are you ready to begin dancing? The dance studio becomes a dancer's second home. Evolving as a dancer is about your training, and where you train has so much to do with that! The best dance studios will offer the instruction and resources for you to learn and a community of other dancers to link with. So, how do you discover which dance studio in Apopka is best for you? Look for these things when looking for a dance studio. Instructors, not only choreographers Explor...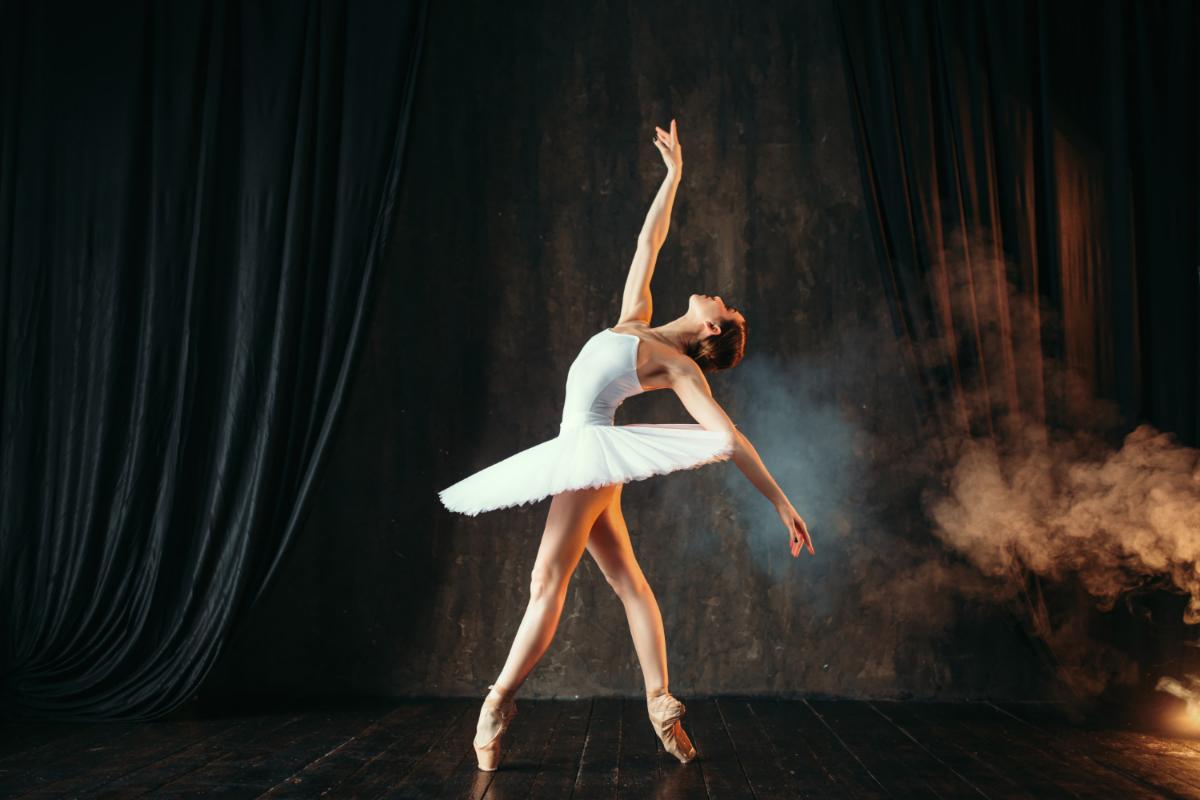 Prepared to pirouette into the welcoming world of adult ballet but aren't sure where to begin? Toss away your leotard-focused fears and shimmy your way into dance class with these beginner-friendly tips. If you're uncomfortable wearing a leotard, don't. You will see everything from sweats and tanks to yoga attire and running tights in class. Leggings are also more easygoing and feel less adolescent than traditional tights. And if you wish to embrace wearing y...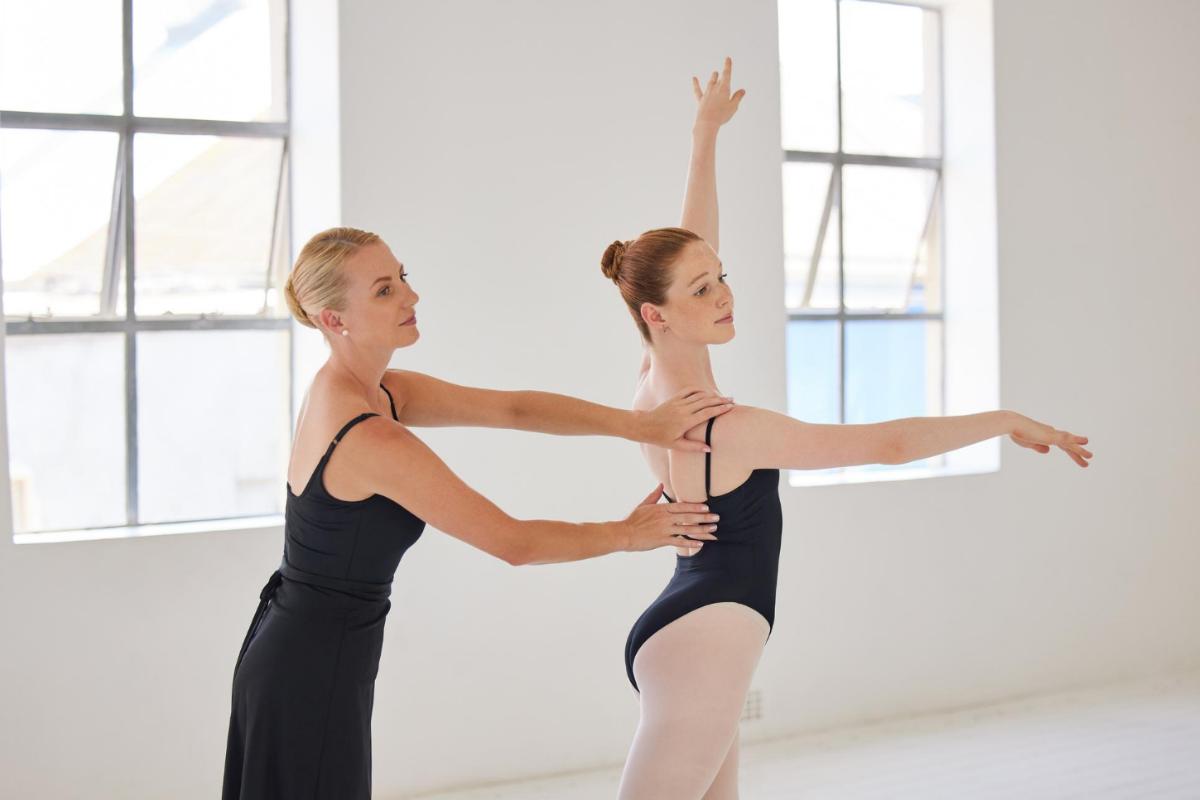 Dance class is a great opportunity to learn. When young dancers learn new techniques, practice new skills, and hear about new styles, they are able to widen their minds and enhance their skillset as a dancer. At our dance camps in Apopka, you can immerse yourself in dance and dance culture so that you can gain new skills for your favorite styles of dance. To learn more while in class, you should practice these methods for asking great questions. Stay Relevant When you ar...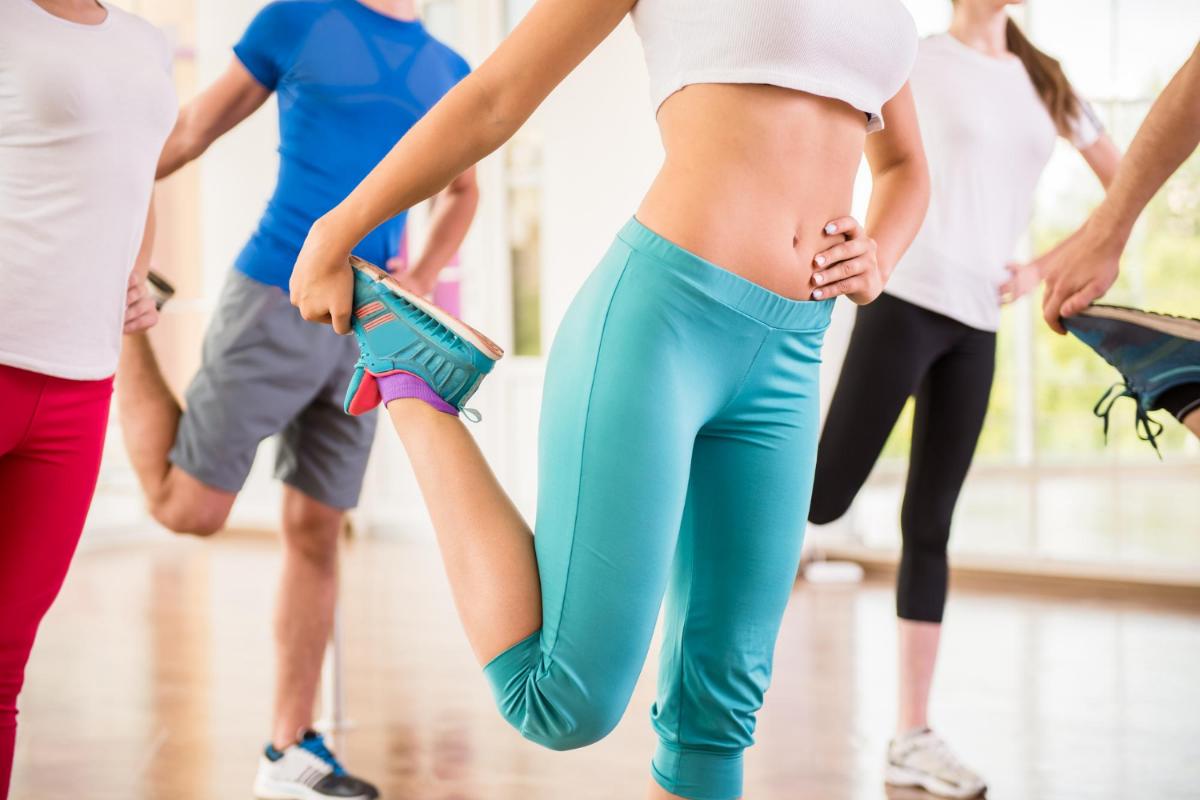 Dance has sadly gotten a bad rap for negative body image over the years. Many movies and pop culture references have led dancers to believe that they have to fit a certain body type in order to be successful in dance. Unfortunately, this is not accurate. As we work to change the culture in our ballet classes in Apopka, you can help to encourage a healthy mindset for your young dancers. These are a few ways to promote a healthy body image for dancers. Change the Language in Dance Cl...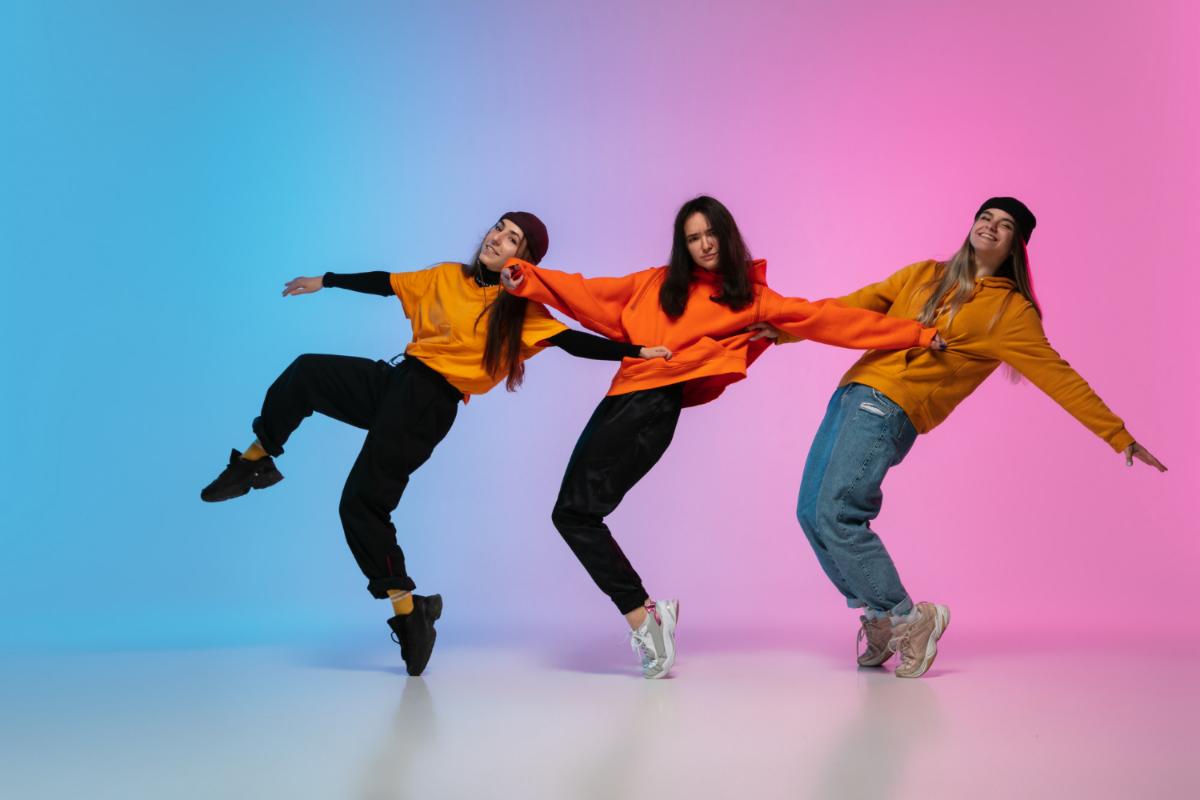 Enrolling your child in dance class can have many benefits on their lifestyle. They have the chance to socialize with others, enjoy a new sport, and get some exercise on a routine basis. When you are looking for a reputable dance studio in Apopka, you will want to choose somewhere that offers the best dance techniques and instructors in your community. However, you also want to stay within your budget, which means you should have a good understanding of what to expect. These are a few costs t...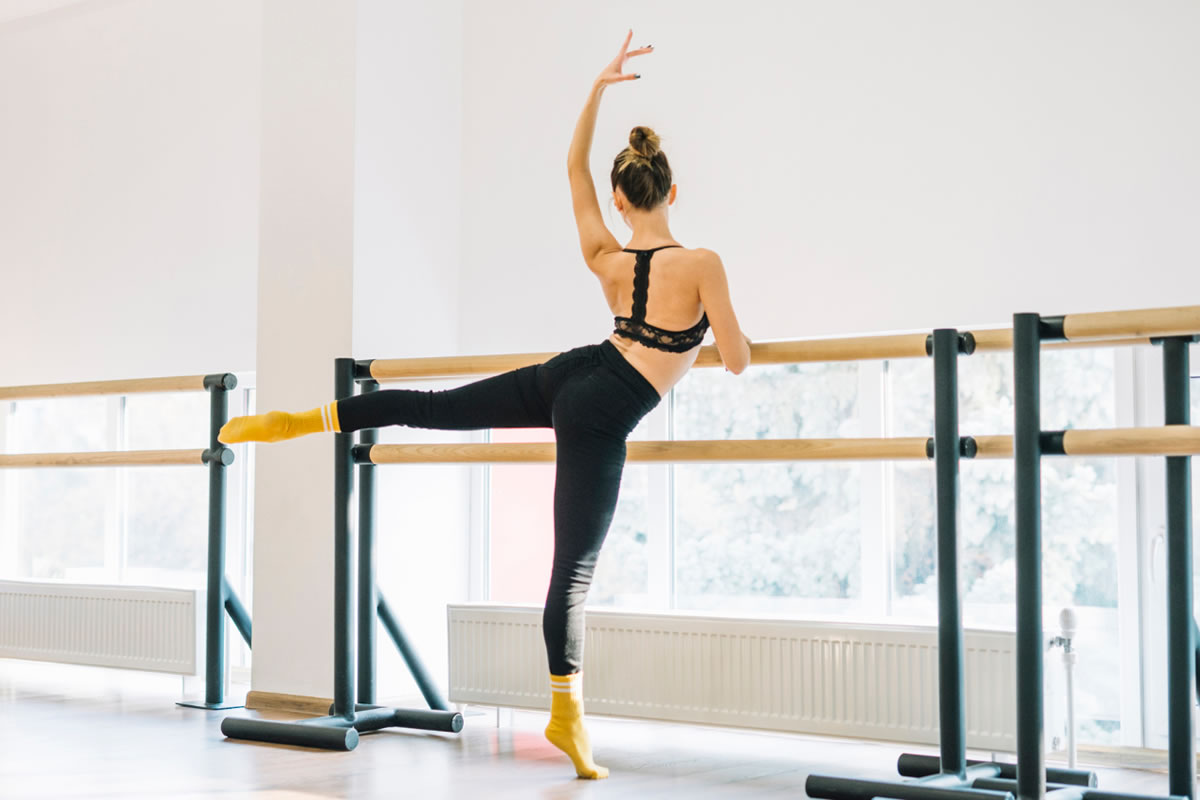 There is rarely a quick fix to attain your body goals. Body transformation for anyone begins in your mind; honestly, your body may not change. As much as you may convince yourself your body will or should change effortlessly, that's not usually the circumstance. At least not if you wish to make a sustainable shift. If you get hung up on the notion that restricting for the three weeks leading up to your next major audition is the proper approach, it's time to reframe your thinking....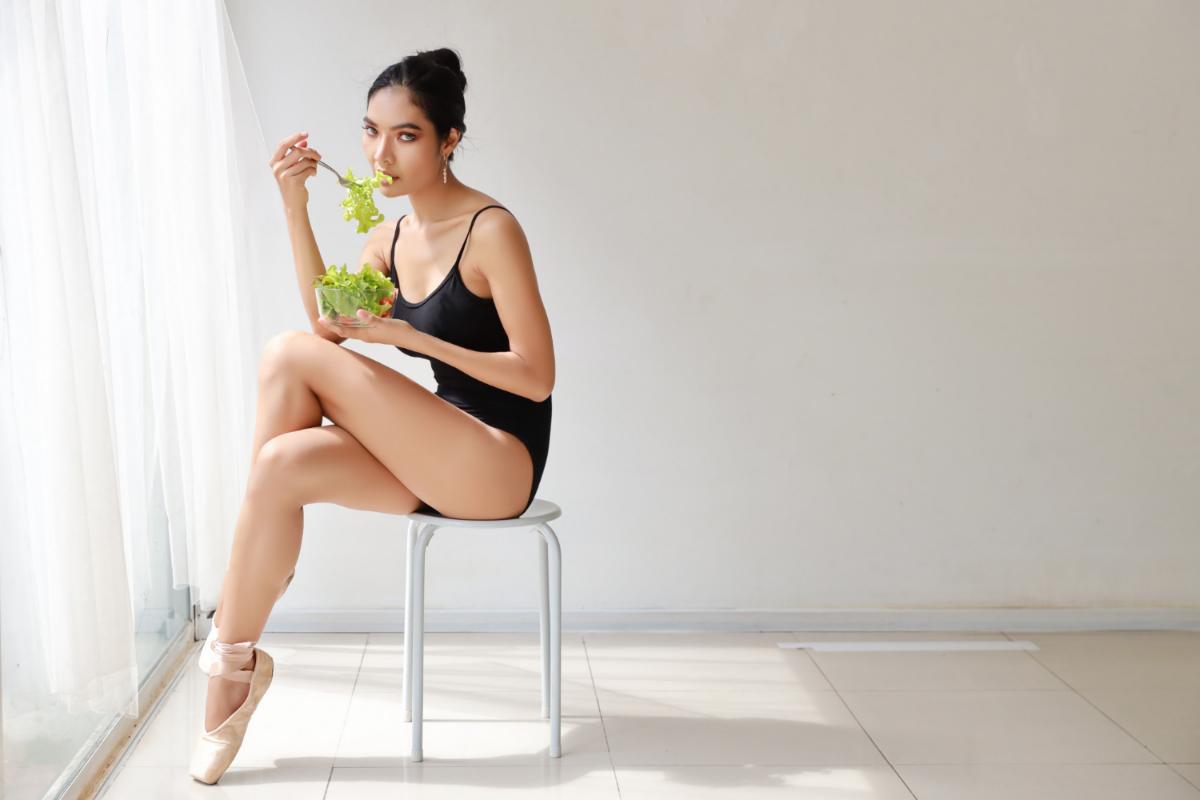 Snacks should be a critical component of your customary energy plan in dance. It's not always feasible to fit in a complete meal, depending on your class or rehearsal agenda. Therefore, snacks are critical to get from one meal to another while preserving your energy. Do you want to ensure you're snacking wisely? Experts from our dance studio in Apopka offer this brief guide to snacking as a dancer. How many snacks should you consume? The answer to this ...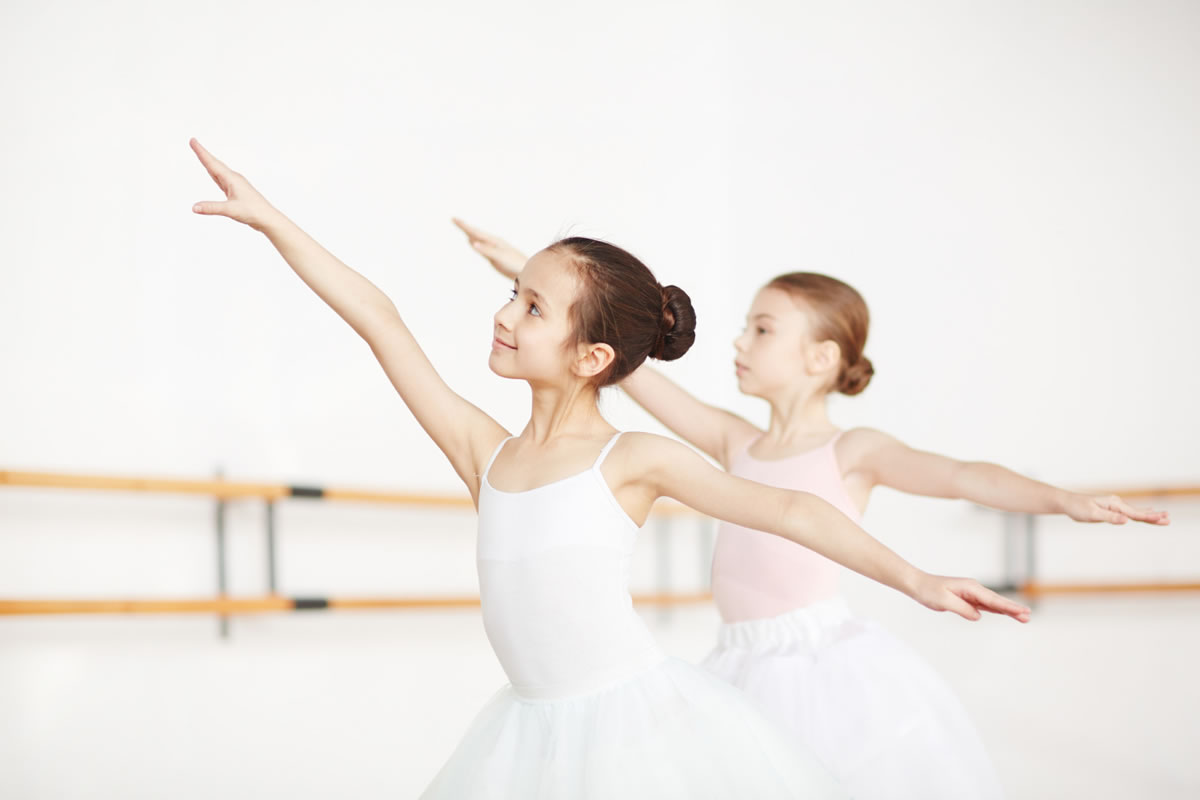 Your cover letter, or email, is the first thing a creative staff will see from you. It's their initial impression of you before they view your resume, images, or observe your video. You would be astonished at how much that can influence their opinion. You would also be stunned by the number of people who cannot write a straightforward, concise email soliciting an audition. Some people are fortunate to discover the significance of a well-written email early on in high school. For...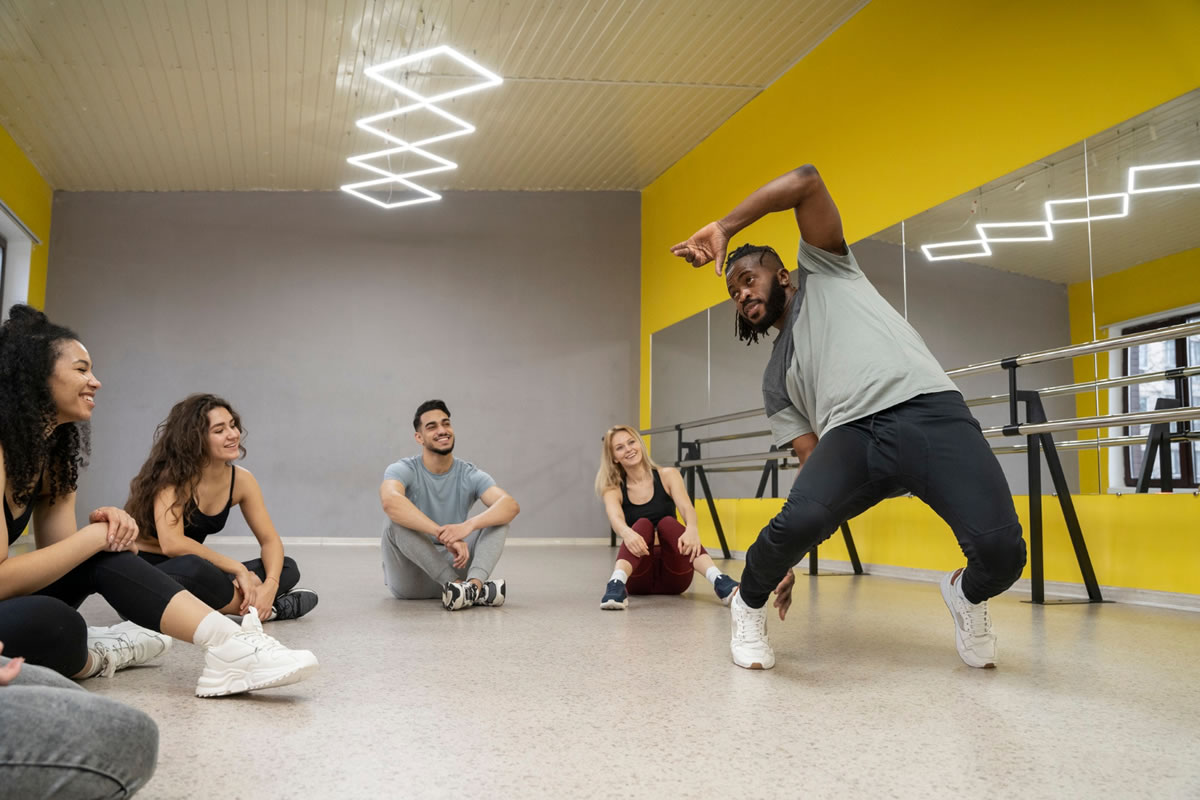 When you first step onto the dance floor in dance class, you will quickly learn the rules and etiquette of the style of dance. Each dance style comes with specific techniques and rules to keep dancers safe and practice the right techniques. At our dance camps in Apopka, dancers get a chance to immerse themselves in dance routines each day. This gives them individual attention and plenty of experience to make the dance a passion and learn the ins and outs of their dance style. While most dance...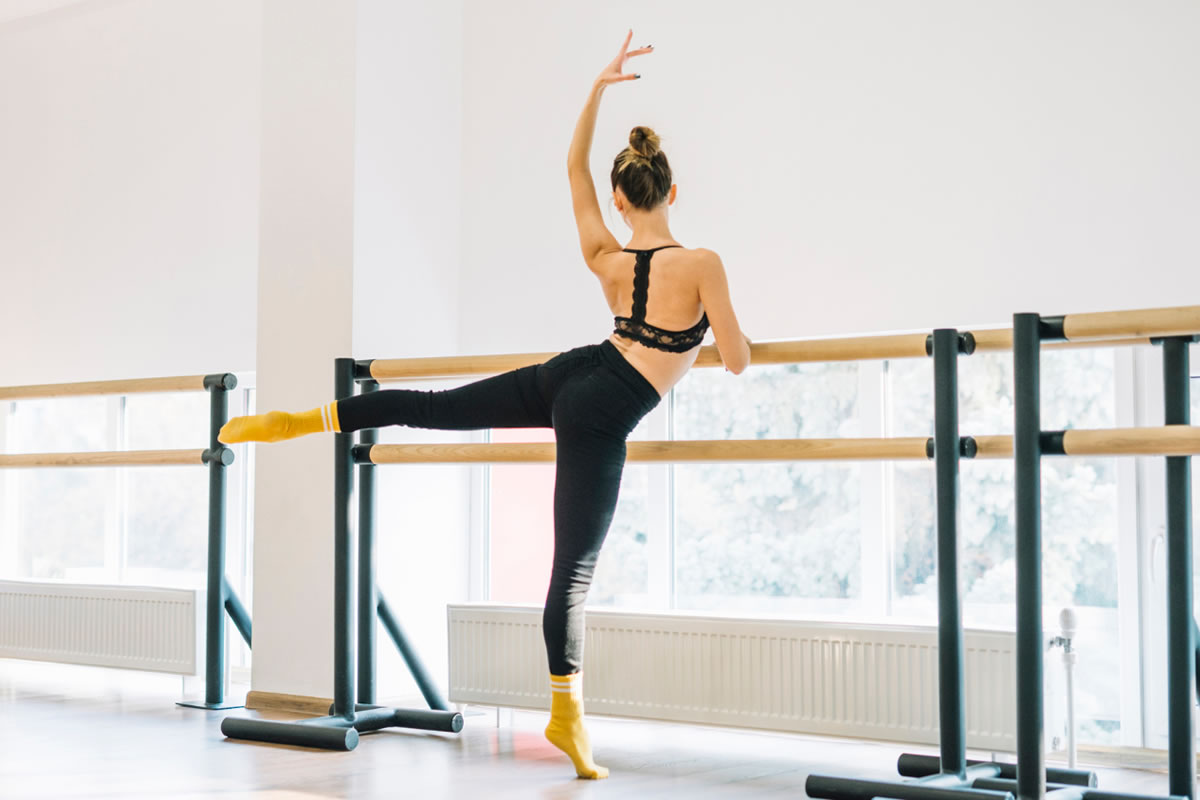 Are you ready to start dancing? Do you want to learn the proper styles and techniques of dance? When the fire to start dancing has been ignited, you will then want to find the right dance studio and class to join. Our dance classes range from tap, contemporary, jazz, acro, and ballet classes in Apopka. When you understand more about what you want from dance class, you can determine the best fit for you and your lifestyle. These are a few tips to help you choose the right dance class. ...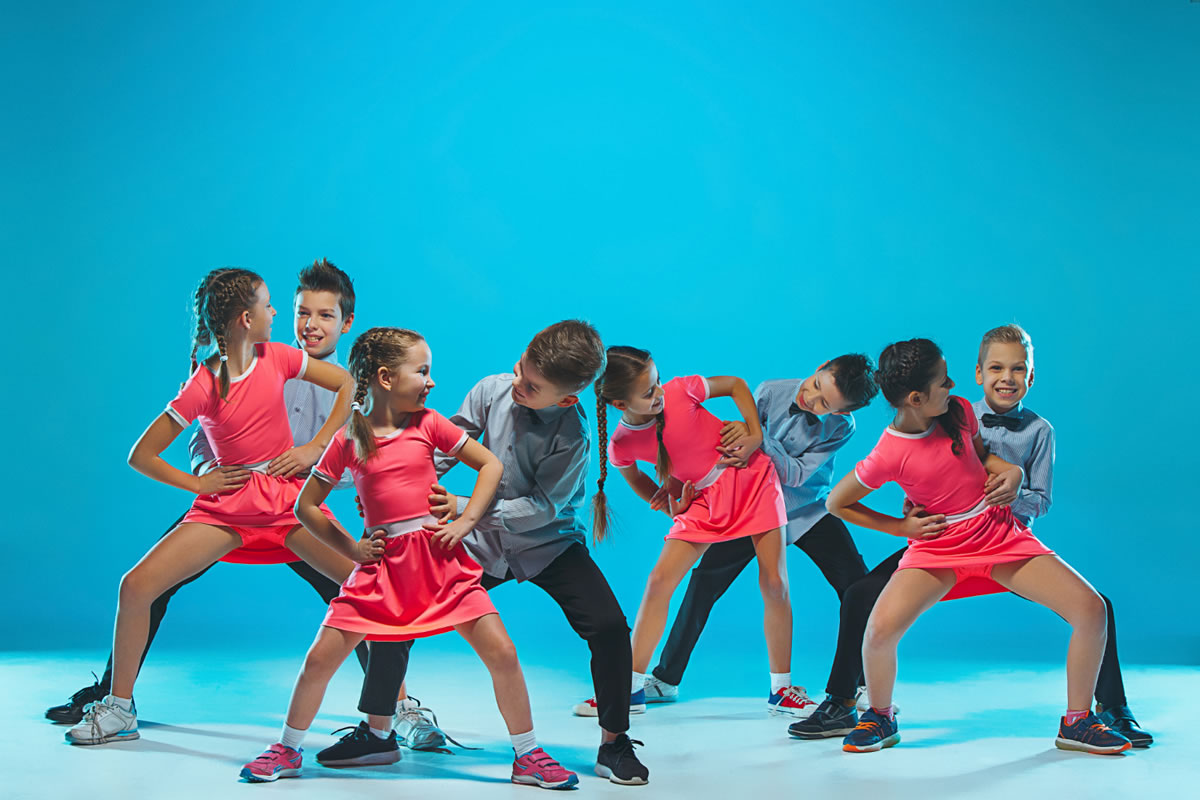 Fall is right around the corner, and that means crisp air and falling leaves. But for us, it means a whole new year of dance classes is about to start. As our studio prepares for the new dance year ahead, we are always excited to meet any new, budding dancers that join our studio. Children starting at age two are welcome here at our dance studio in Apopka, FL. When you are looking for something active, expressive, and enjoyable for your young child to do this fall, consider our dance classes....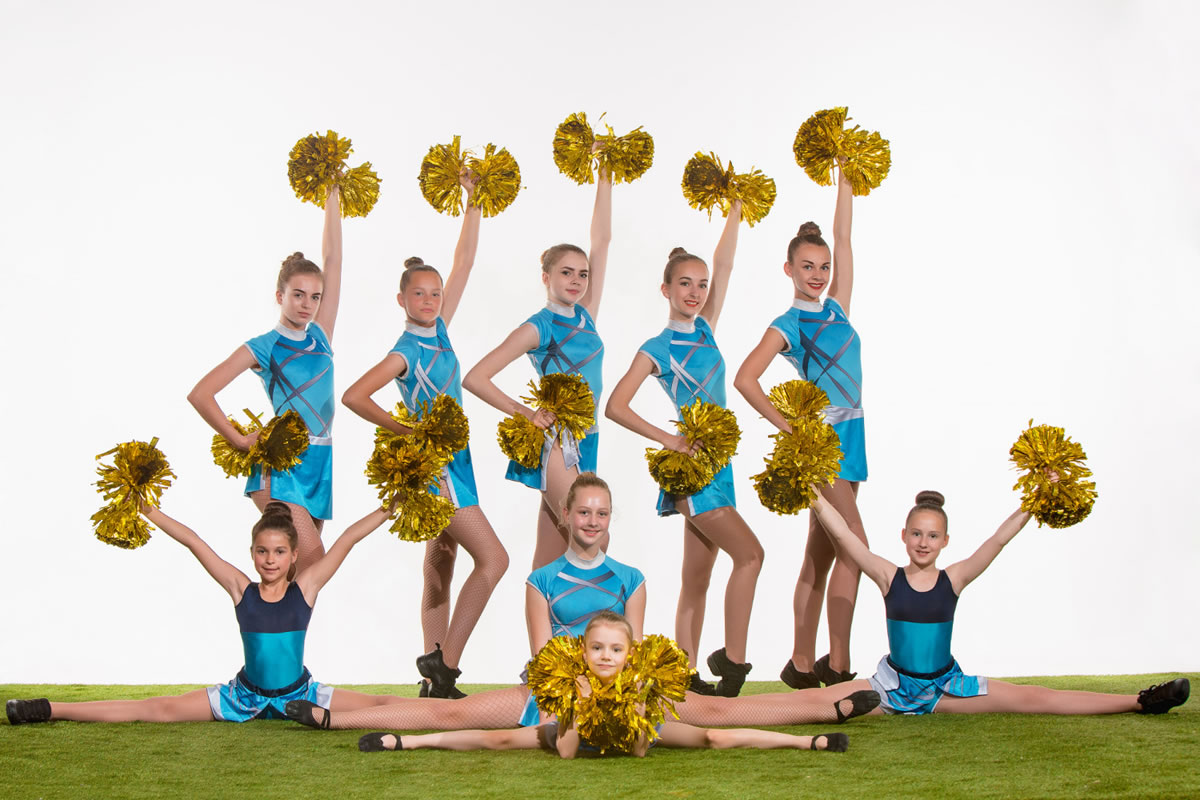 Most dancers are eager to wear stunning costumes when they perform. Their coordinated dresses, tights, and bows make every performance even more exhilarating. But just as critical as wearing the proper clothing on stage is sporting the correct clothes in the studio. Experts from our dance camps in Apopka know the significance of including a dress code in courses and rehearsals. Here are some reasons why having a dress code in a dance studio is essential. They Eliminate Distractions...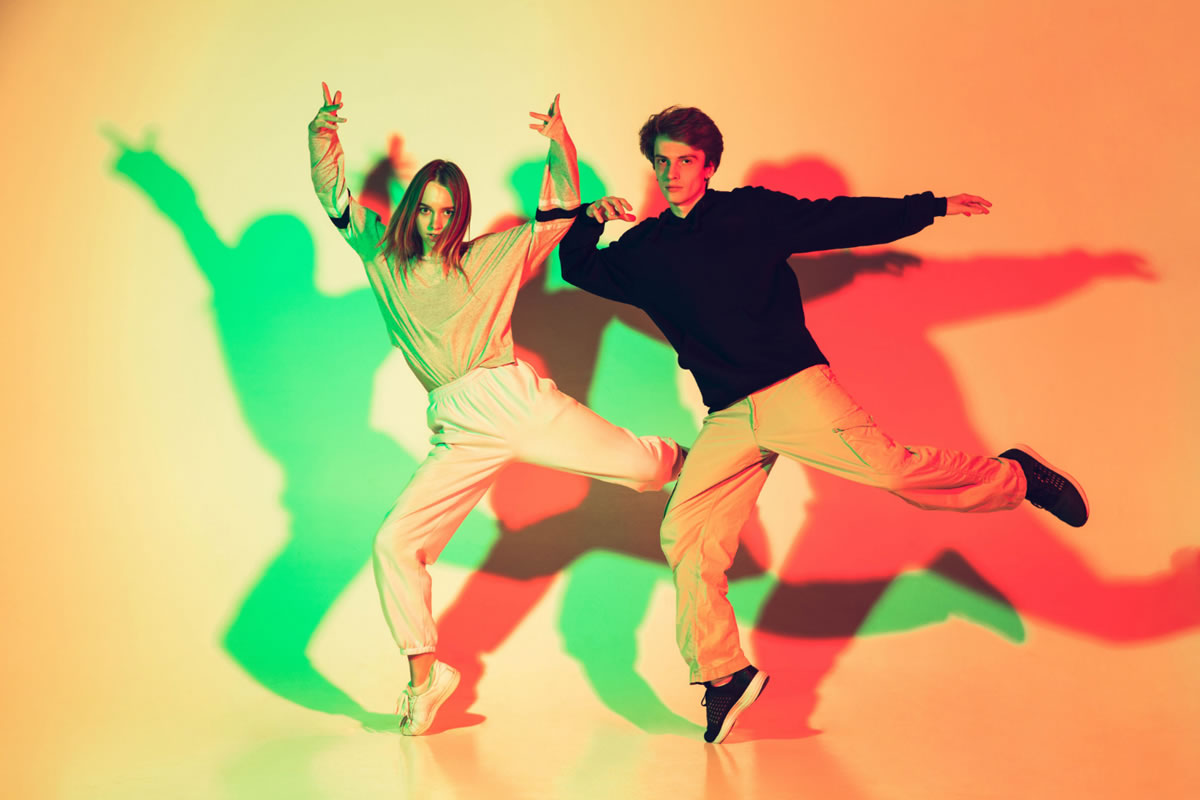 Are you interested in taking dance classes? Dance has benefits for your soul, mind, and body. Here are some tips for dance beginners. Learn different kinds of dance There are so many diverse genres of dance that you might be uncertain of which to pick when choosing to learn to dance. The straightforward solution is to attempt lots of distinct dance types. It's accurate that excelling at one type demands many years of training, but proficiency in various kinds of danc...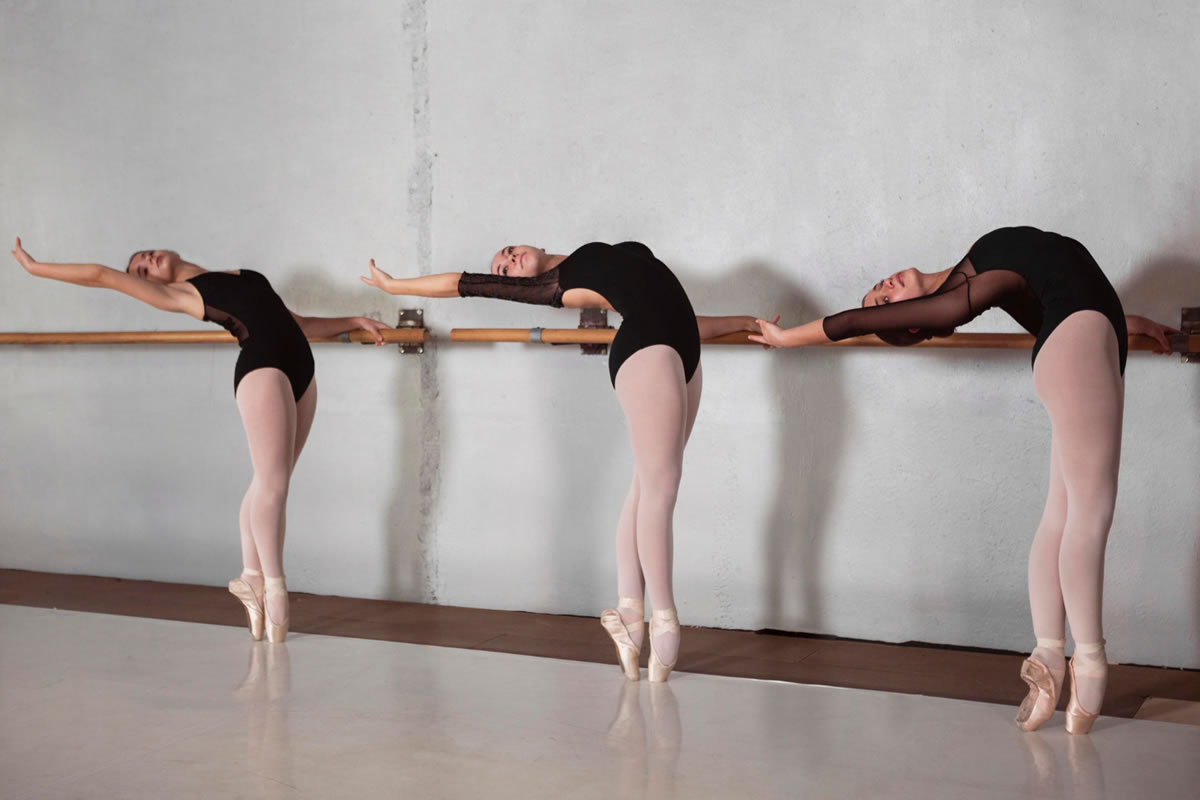 People often take for granted the benefits of dancing. It can improve your mind, body, and soul in countless ways. These are some of the reasons we think you should try ballet classes in Apopka, Ballet is a remarkable workout There is plenty of cardio in ballet. It affects elegance, posture, power, and fitness. What are you doing to stay in better physical condition this year? Why not attempt ballet? Ballet enhances balance Balance gets more challengi...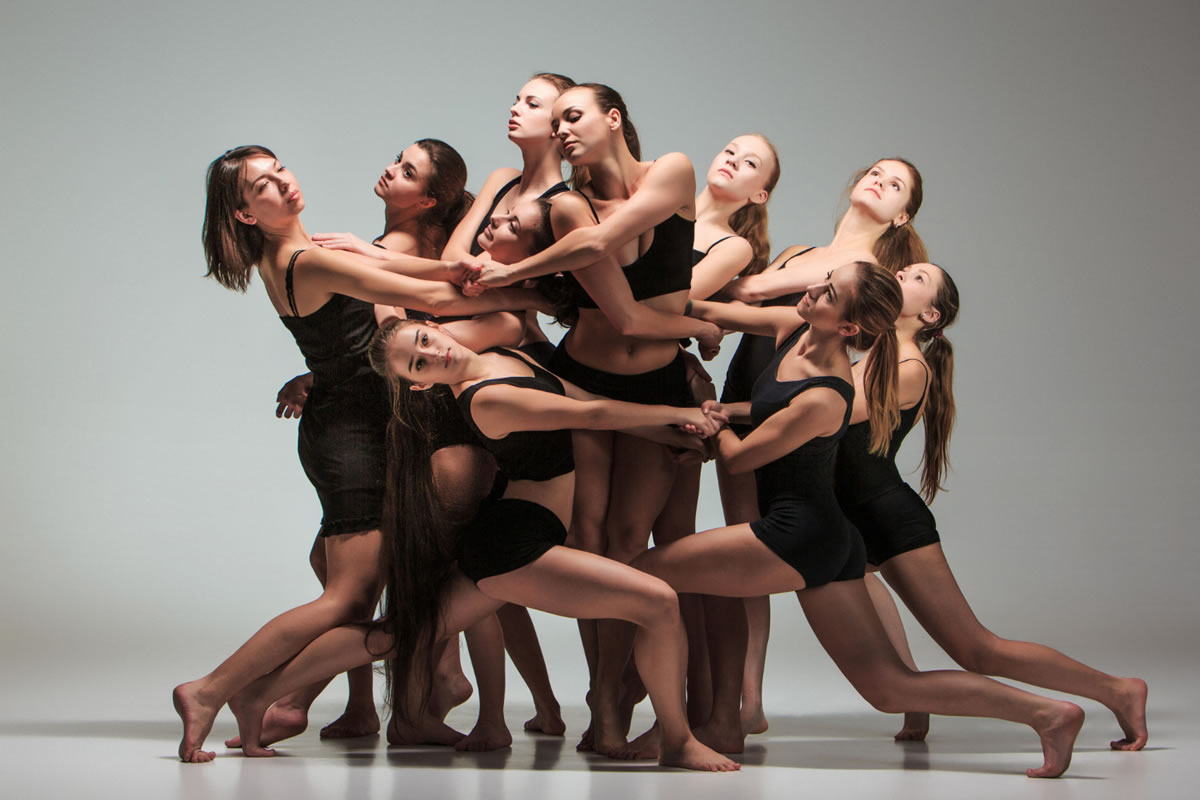 Social dancing has several health benefits, including enhanced self-confidence, weight loss, and physical strength. In addition, dancing has a collection of social benefits that motivate you to learn dance. Social dancing is an excellent exercise for your sanity and social life. All individuals look for ways to improve their social interaction with others with similar interests in a delightful environment. A straightforward solution to accomplish this goal is to consider discovering a social ...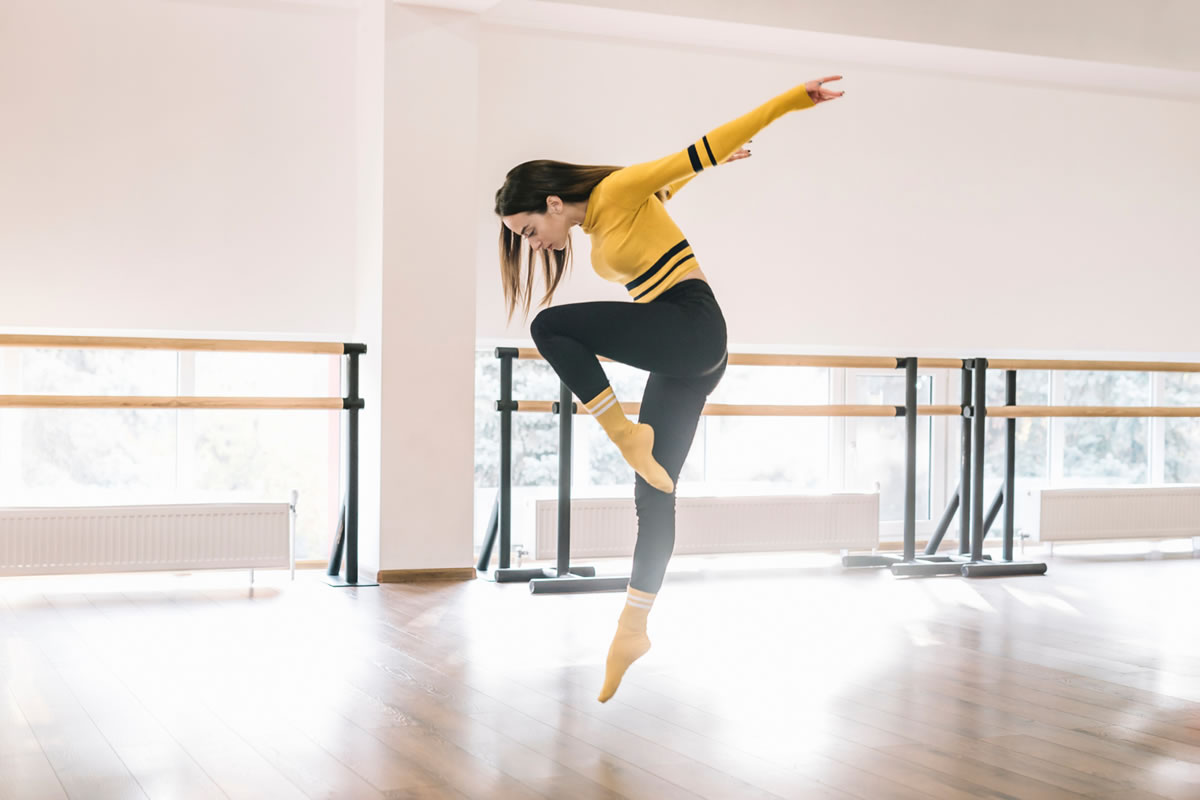 While the biological benefits of dance are numerous, dancing can also have a favorable impact on mental health. These advantages are not simply limited to relieving depression and anxiety. Dance is a fantastic activity for expanding confidence and cognitive and communication skills. Enhancing mental health and expanding cognitive abilities through dance is feasible for people of all ages – kids, adults, and elders. Anyone can encounter the mental health advantages of partaking...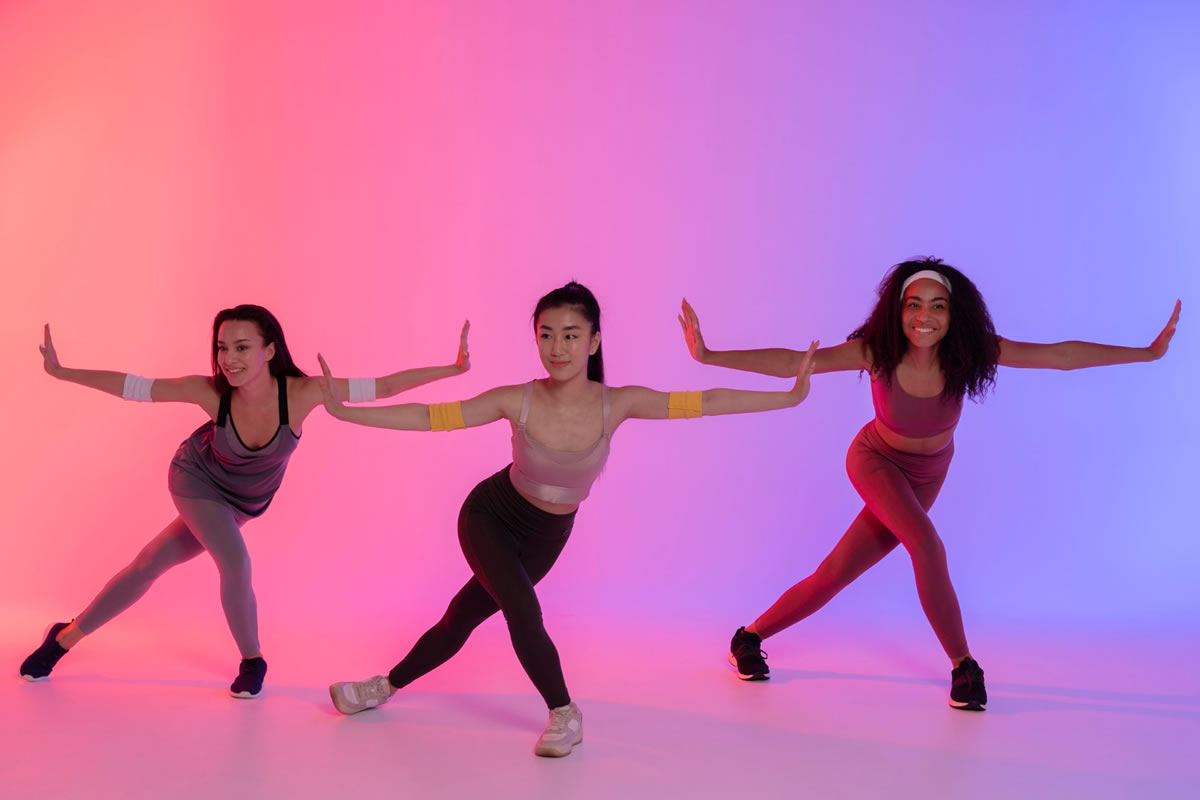 The advantages of dancing are limitless, especially concerning the physical facets of this art. Regardless of the dance style, whether ballroom, Zumba, hip-hop, or salsa, or ballet classes in Orlando, they each play an active role in helping people stay fit. All sorts of dance styles work to engage all regions of the body to not only create balance but to produce a graceful workout. Dancing is accomplished with your entire body, so dancers never miss leg day. Dance actively utilizes...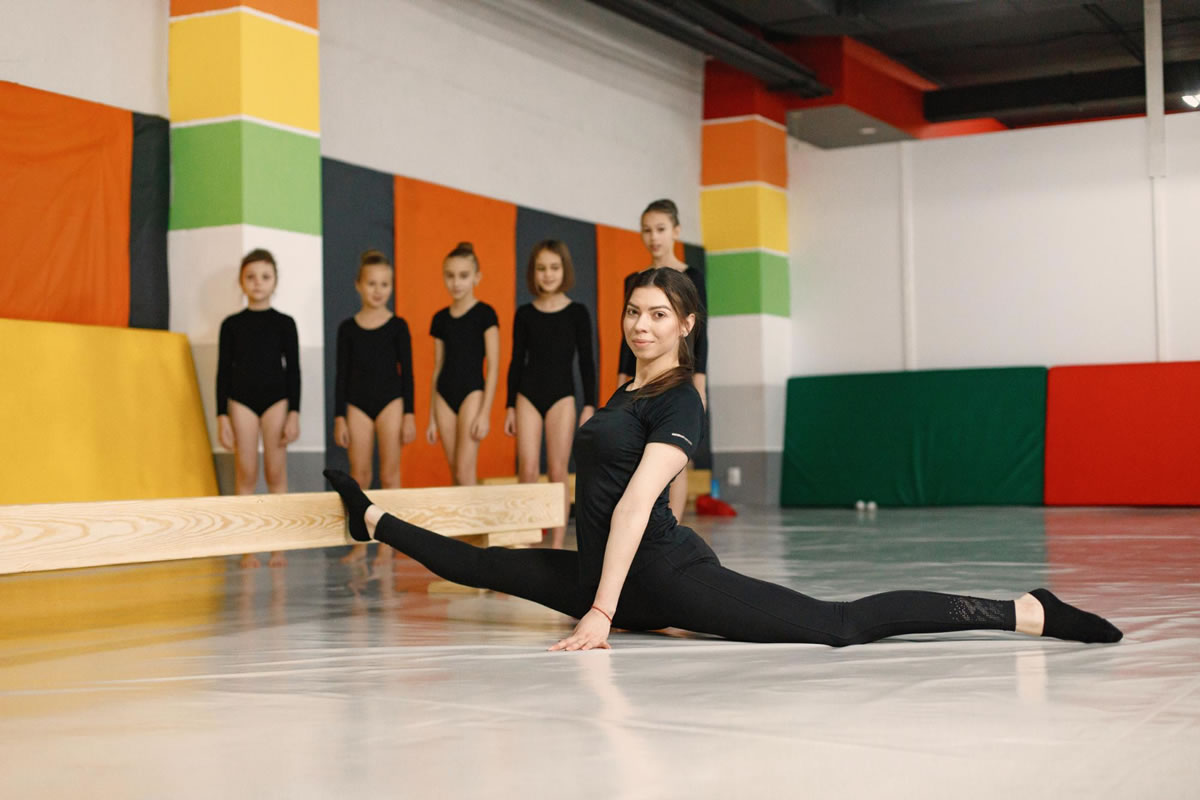 Summer break is around the corner, and it's time to decide what summer activities to sign your child up for. It can be difficult to choose among the numerous sporty and artistic activities available to kids today. So think about what activity your child will get the most benefits from and come home with a positive attitude every day. The advantages of ballet are countless and include physical strengthening bonuses and workouts for the brain and soul. So if you've been explor...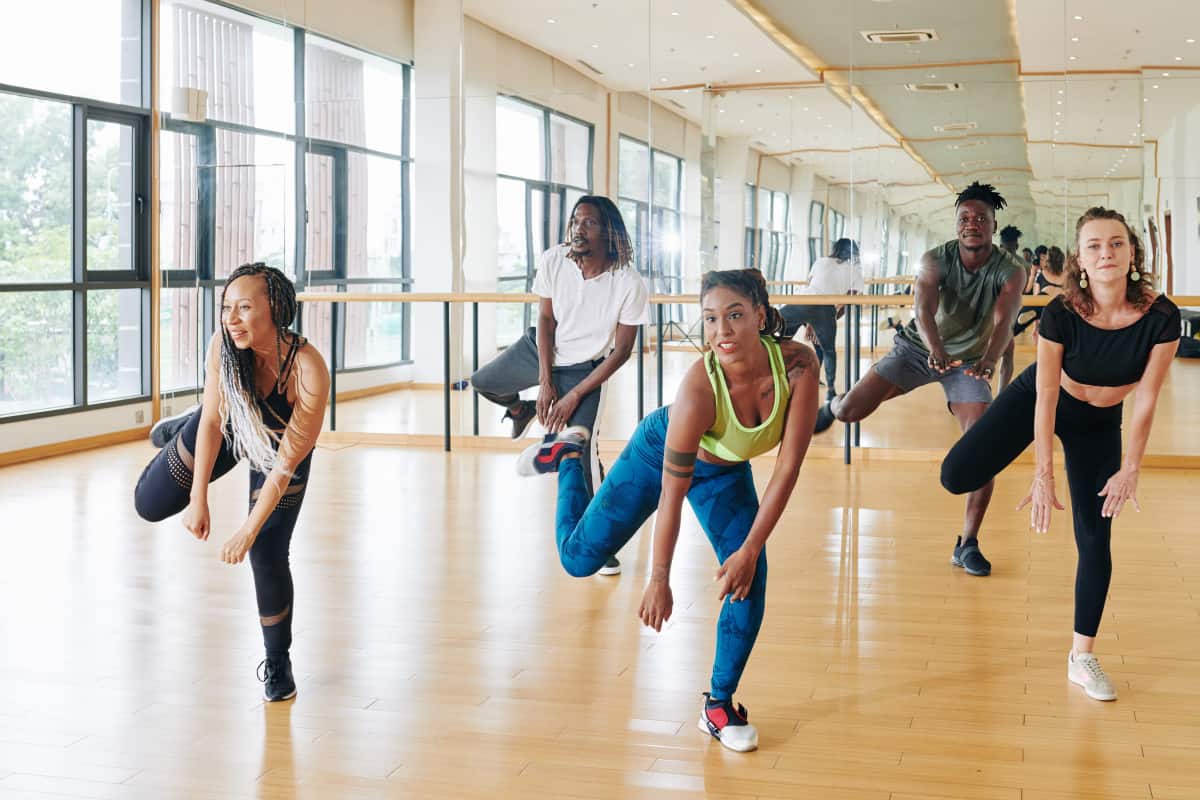 Once again, a school year filled with performances, practices, and studio time has come and gone. You now have about eight weeks of summer days to occupy your time however you please. Using this time to strengthen your skills and return to the studio stronger than ever is an excellent strategy to keep you on your toes. Experts from our dance camps in Apopka recommend these tips to become a better dancer during summer break: Make goals No matter what you want to achieve t...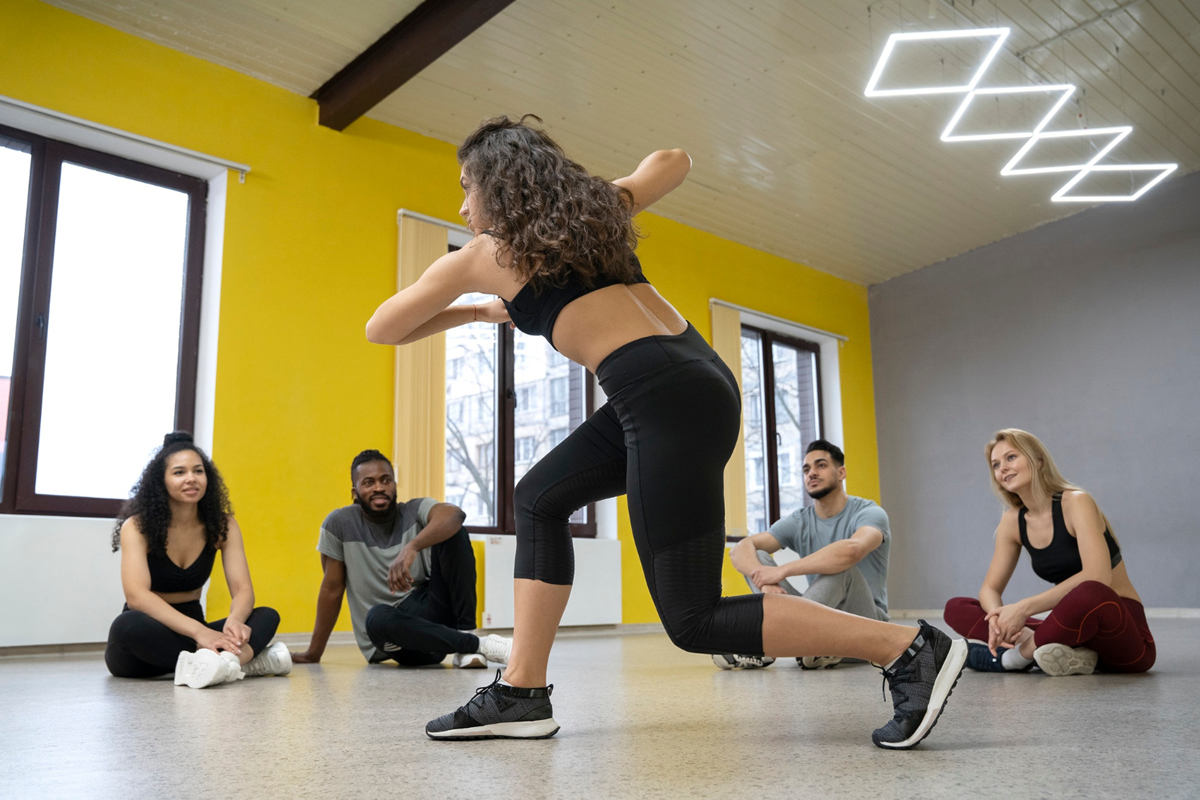 Many individuals feel self-conscious about joining a gym and working out in front of physically fit people. Trekking into a gym full of individuals with near-perfect forms and non-existent belly fat can be harsh. Here are some amazing ways to get exercise without joining a gym. Walking Walking is a beautiful way to get exercise. You can bypass the expense and humiliation of working out in a gym by strolling your way to improved health. You can walk independently or creat...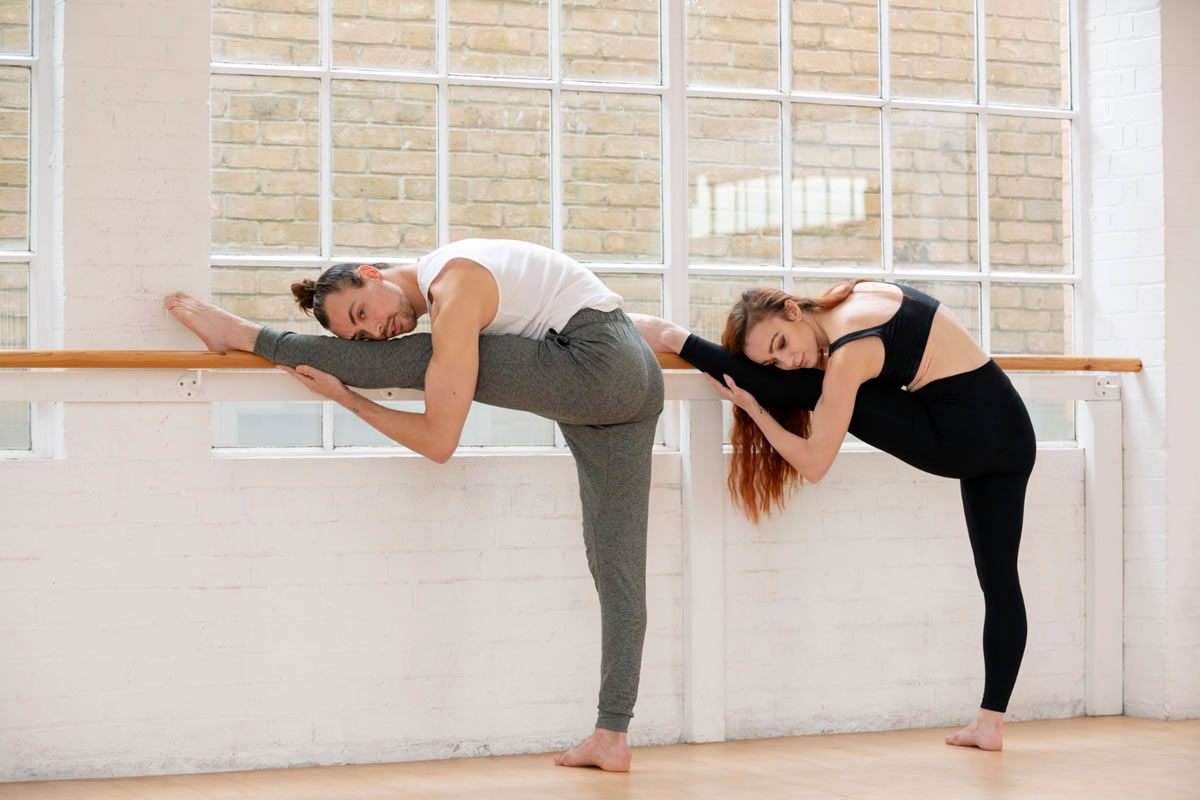 Ballet dancing is a holistic experience for adults and children. In this article, we will focus on children to keep things simple. Kids have far more options than they did in the past regarding after-school activities. Unfortunately, with so many options available, most people overlook the benefits of ballet. Ballet is a highly beneficial activity that can improve your health. You can improve anything you do by practicing ballet. Our experts offer the following benefits of taking ballet class...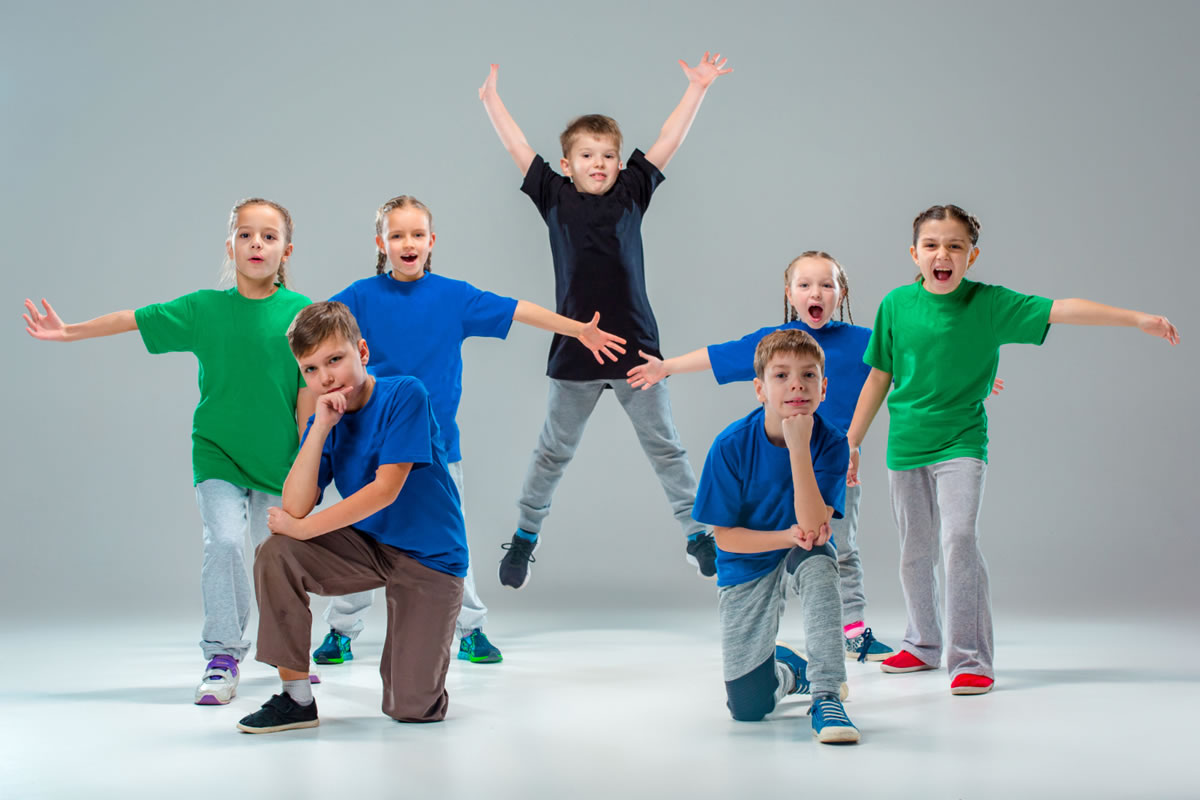 If you are the type of parent searching frantically for something for your children to do over summer vacation, you might consider enrolling them in a summer dance camp. Our expert on summer dance camps in Apopka offers the following benefits of registering your child this summer. They will gain improved learning skills. Your child will develop more potent focusing abilities and begin to understand the meaning of discipline by attending a summer dance camp. They can carr...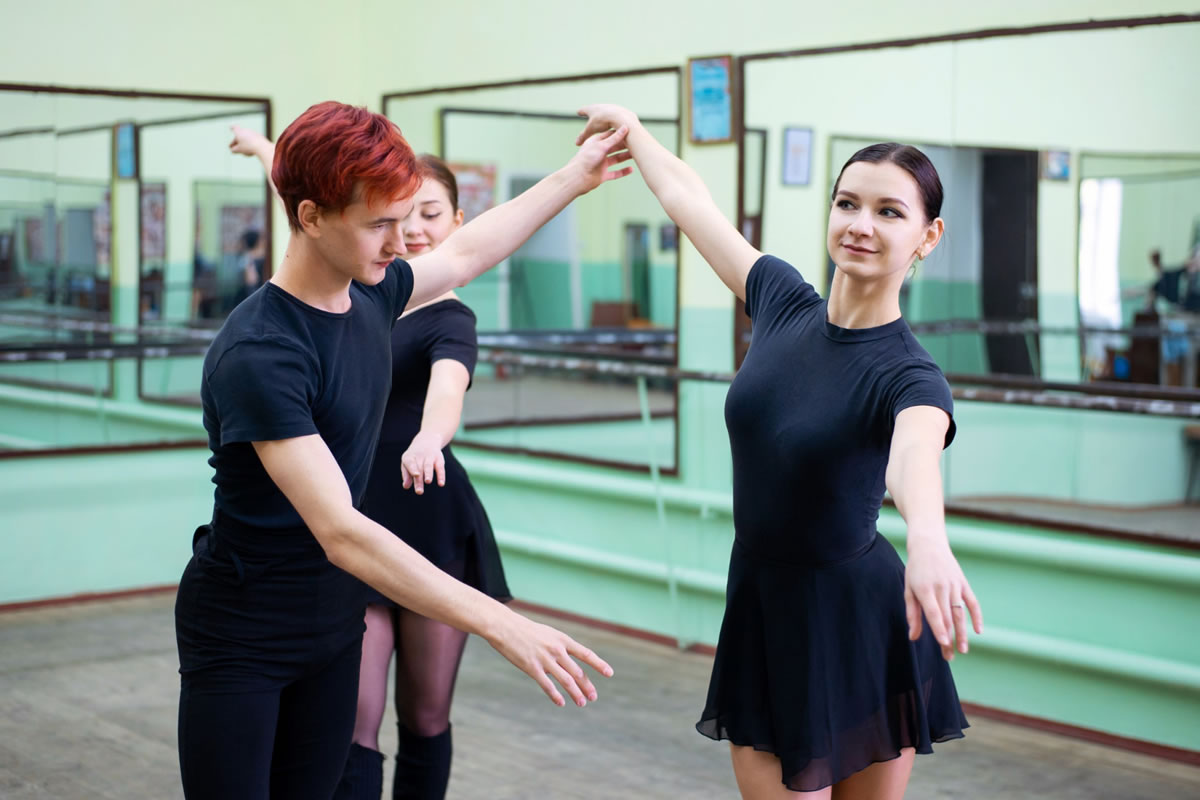 Now is an excellent time to introduce your potential dancer to some of the fantastic services we provide. Our dance studio in Apopka houses our competition team, summer dance camps, and space for beginners to be introduced to the art form of dance while celebrating a birthday with their friends. Our birthday parties are great experiences for friends to come and learn a new routine to show off to their family and friends as well. Dancing keeps you physically fit. ...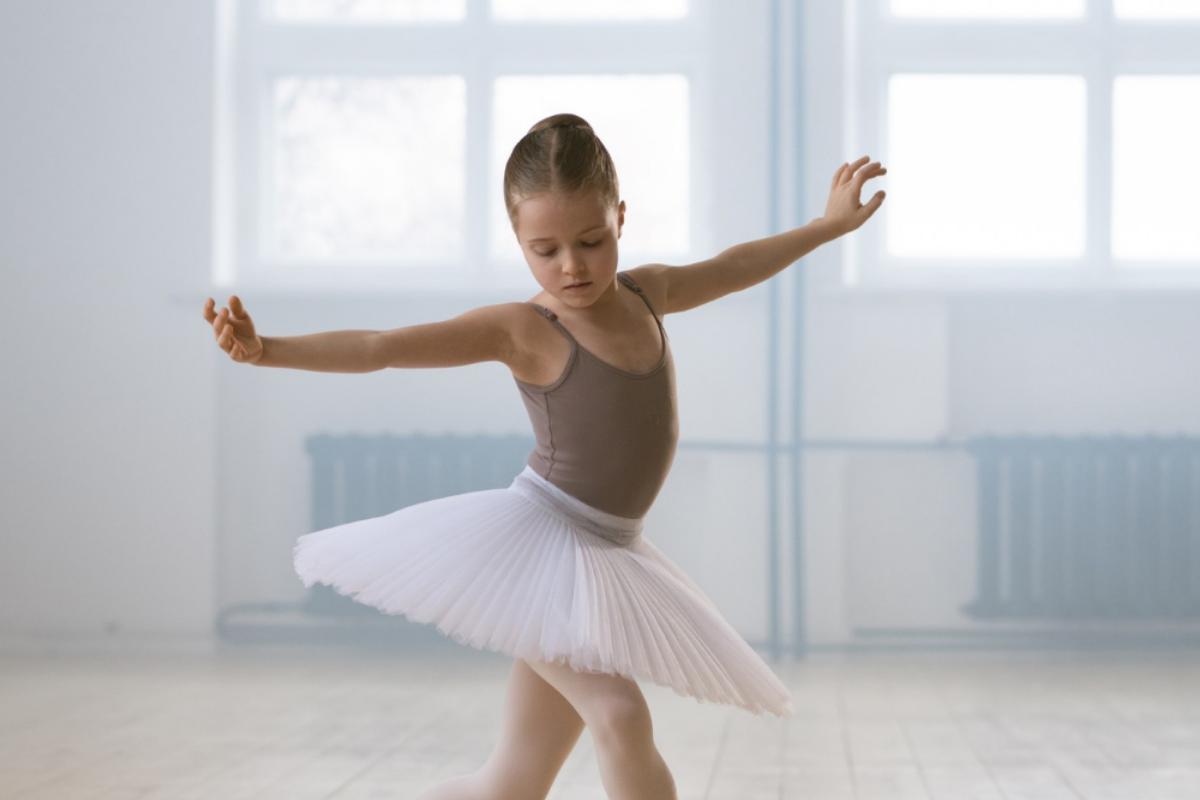 Do you ever catch your child dancing in their bedroom to their favorite music? It is not uncommon for children to use dance to express their joy and sadness. But, maybe you often wonder if formal lessons are worth the expense. Our ballet classes in Apopka offer physical, mental, and emotional benefits to children who get involved. If you are curious about whether the benefits of dance classes outweigh the cost, here are six important reasons to start your child in creative movement or ballet ...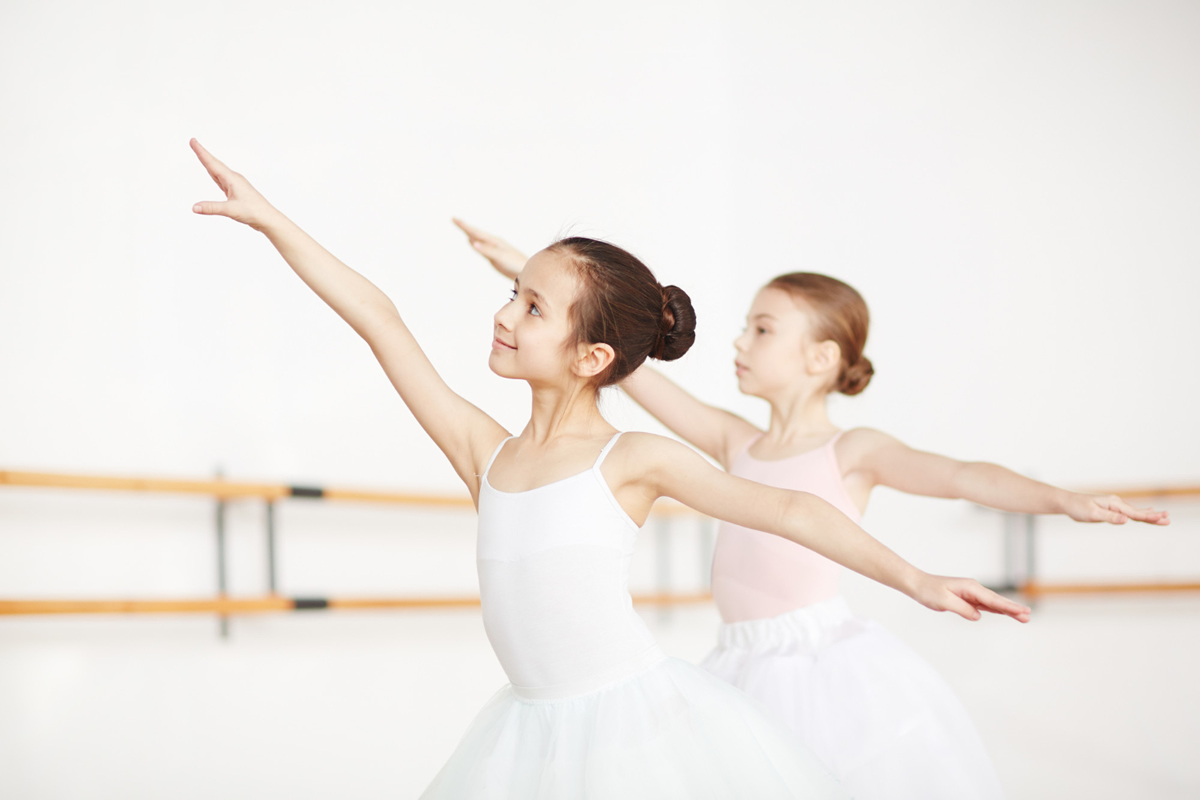 Do you want to get your young dancer involved in dance classes? Are you wondering what style of dance would be the best fit for your child? When you have a dancer that is enthusiastic about movement and music, you should consider enrolling them in our dance studio in Apopka. We offer many styles that young dancers can try so that you can find the style that best suits your interests and passions. These are a few dance styles that are commonly offered at many studios....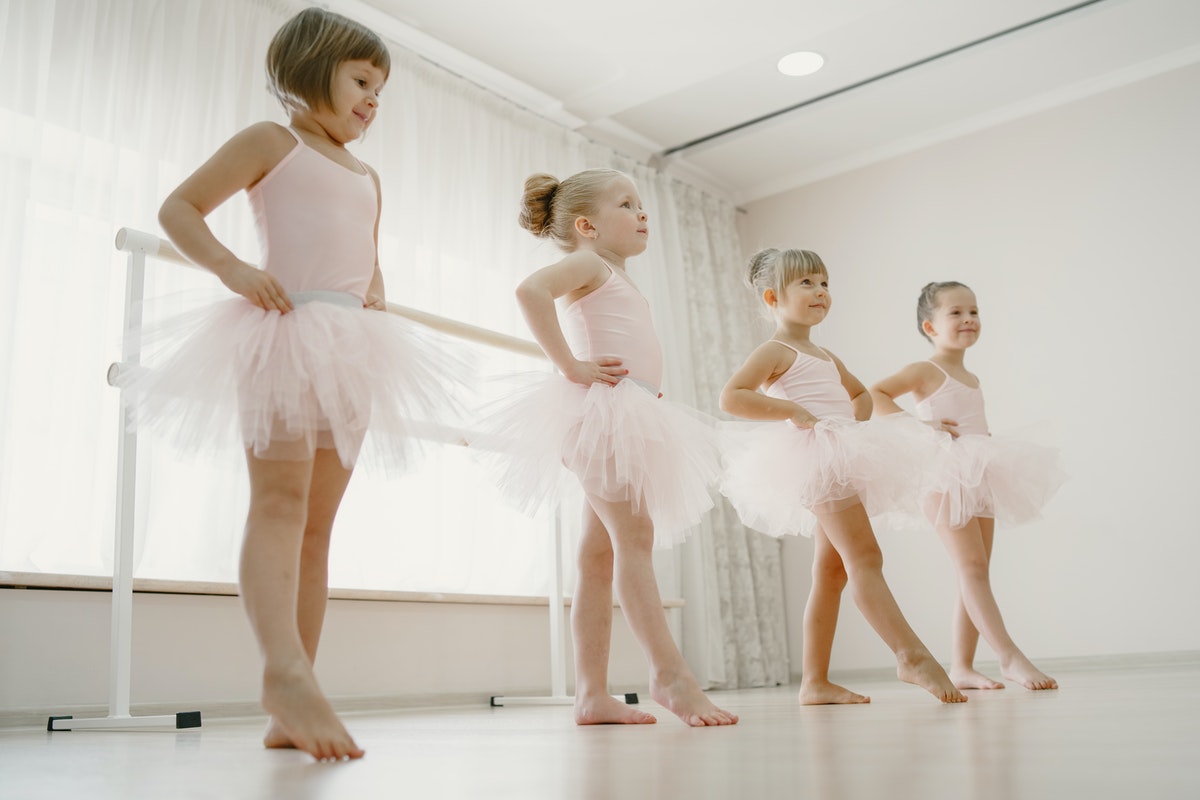 Does your child show a love of movement, music, and dancing? It may be time for you to enroll them in a dance class to get them involved with a class they would love. Our ballet classes in Apopka offer children an opportunity to connect with the world of dance while they are learning and having fun. It can be challenging to pick the right dance class for your child, as there are many studios and options in your community. These are a few ways that you can choose the ri...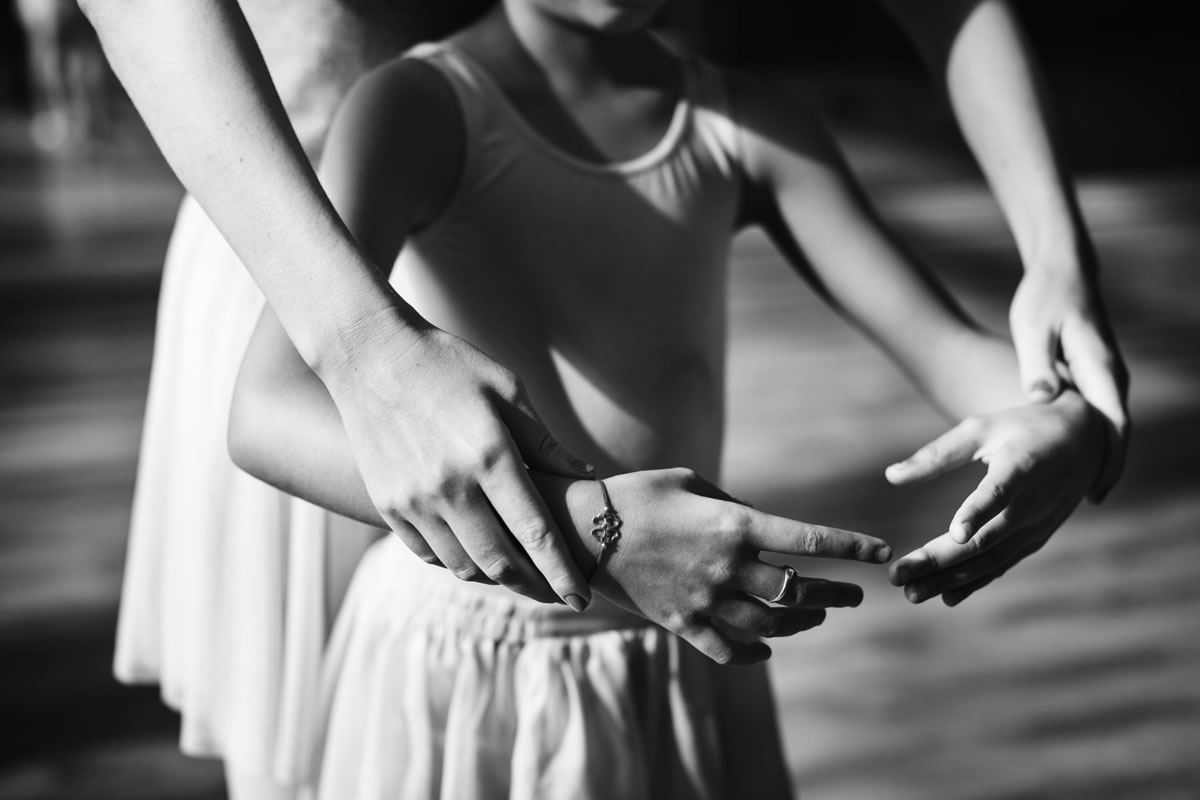 Are you looking for a fun and active way to spend your time this fall? Do you love dancing? Maybe it is time for you to consider enrolling in a structured dance class to start honing your craft and learning more dance moves. Our dance studio in Apopka is now taking registrations for our fall dance classes, and we have a spot for you! These are just a few of the many great reasons why you should consider enrolling in a dance class this fall. Stress Reduction...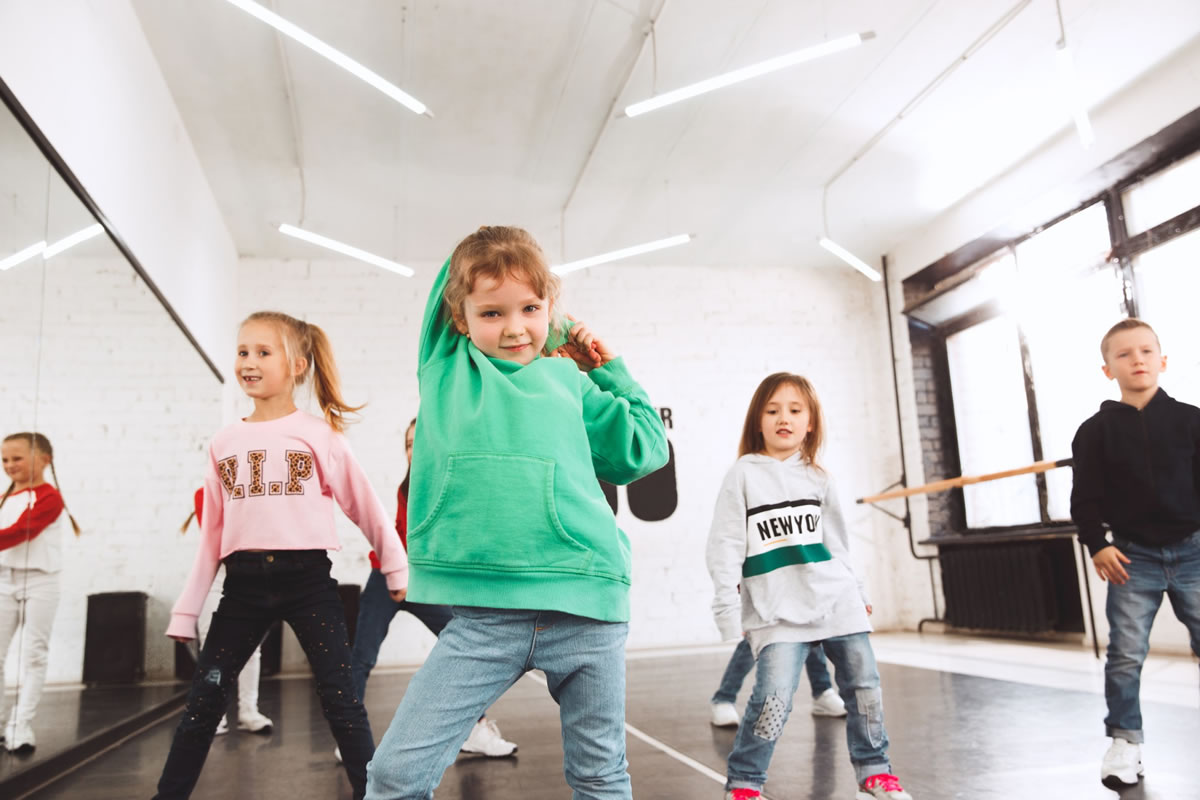 Are you looking to get your young child into dance classes? Is your tiny dancer ready to try their first dance class this year? Enrolling your young children in dance class gives them an opportunity to find a passion that they may enjoy for their rest of their lives. It also gives them the chance to learn new skills, socialize with other dancers, and understand the importance of movement and exercise in their lives. Once you know you want your child to dance, y...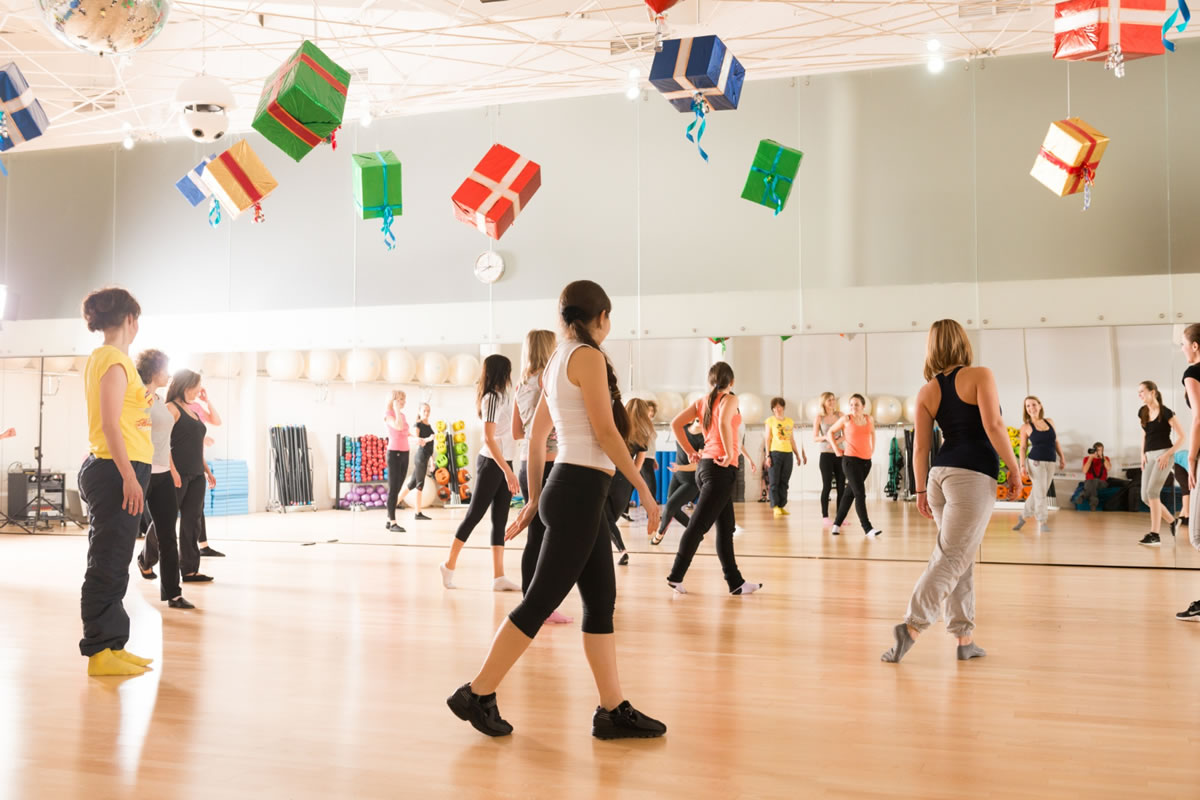 Summer is officially here, which mean that parents are looking for many ways for their kids to spend their time. Once school is out of session, kids will be looking for ways to stay busy, engaged, active, and social. This can be a challenge for parents that do not know where to look. However, 3D Motion Dance is happy to announce that we offer summer dance camps in Apopka to keep your child entertained, active, and focused on what they enjoy. These are some of the benef...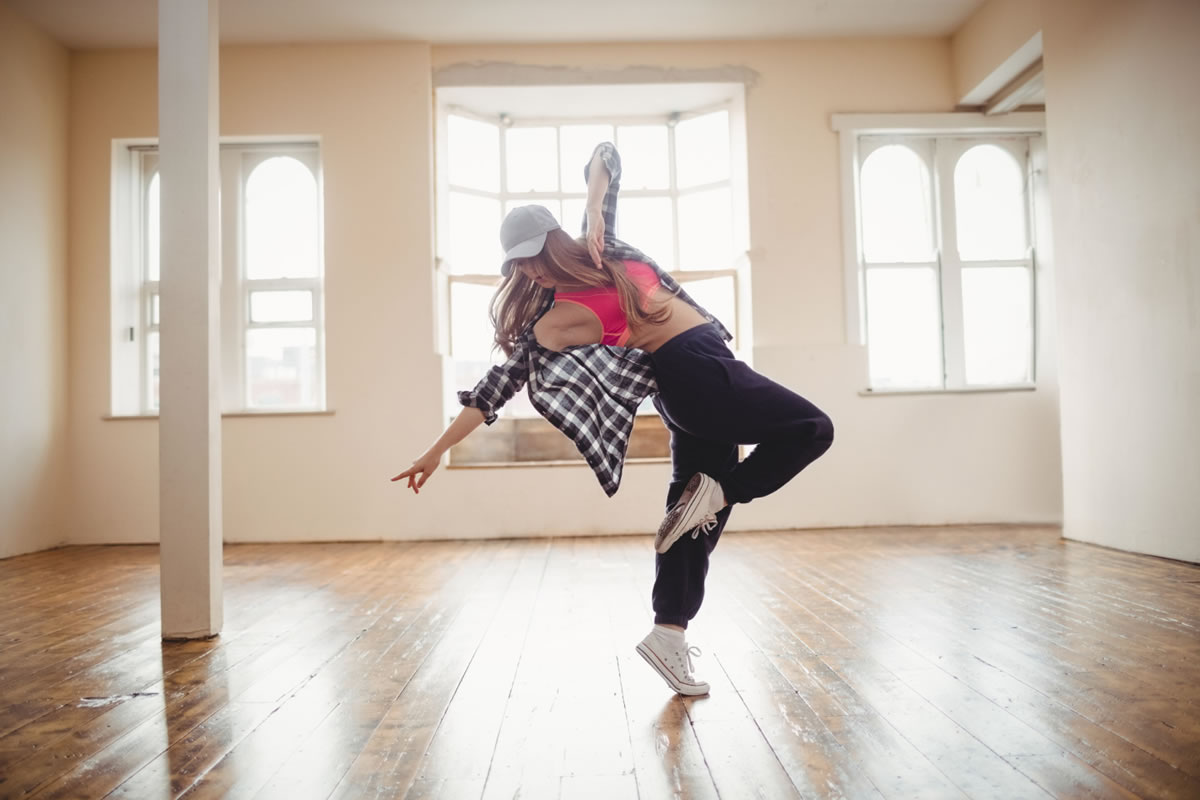 Are you looking to become more active? Do you want to instill healthy habits in your children? By enrolling your child in dance classes at our dance studio in Apopka, you will be able to keep them engaged and healthy with a fun activity. They will not even know that they are being active because they will just be having a great time. These are some of the main benefits to taking dance class. Cardio Exercises Dance routines provide you with a chanc...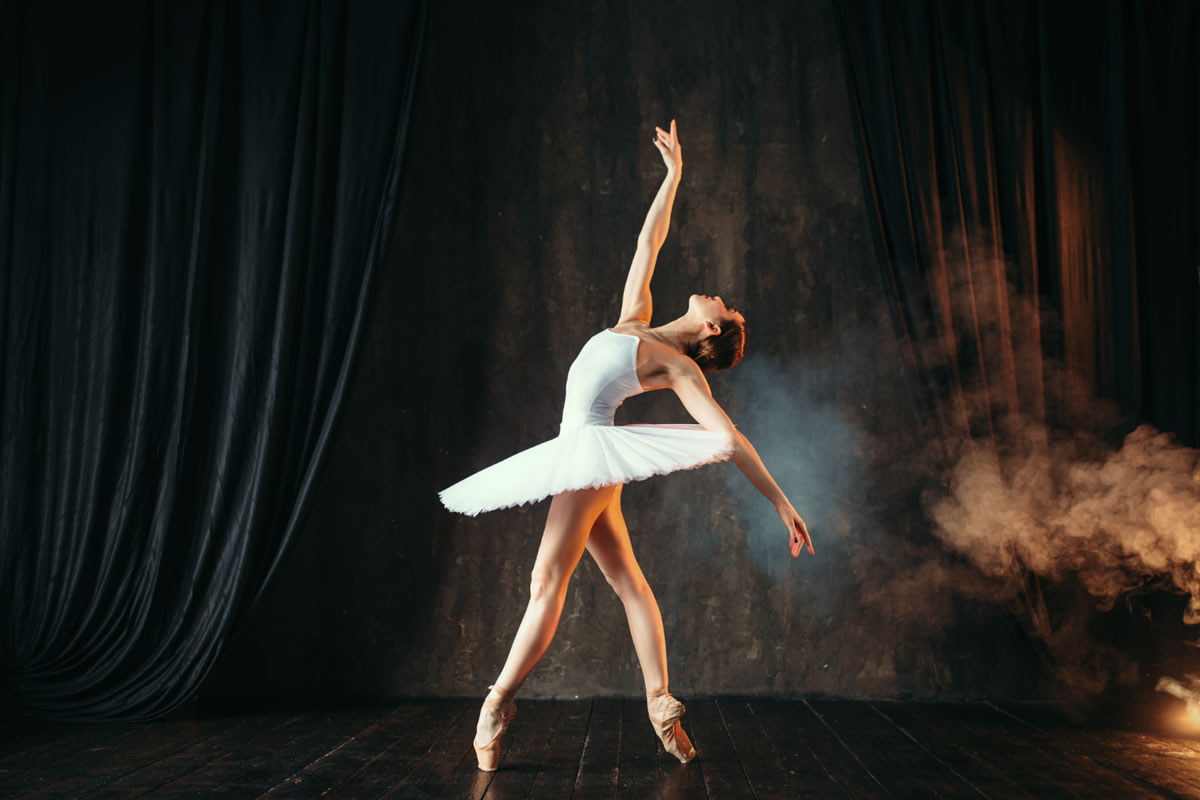 Are you getting excited about your child's upcoming dance recital? Are you wondering what you should be doing to prepare for the big day? When you set your child up for success by being prepared, you will be able to enjoy the memories and your child will be set up for a stress-free and enjoyable recital. As a dance studio in Apopka, we have many dance recitals that showcase the skills and the knowledge of our dancers each year. This helps parents stay involved in t...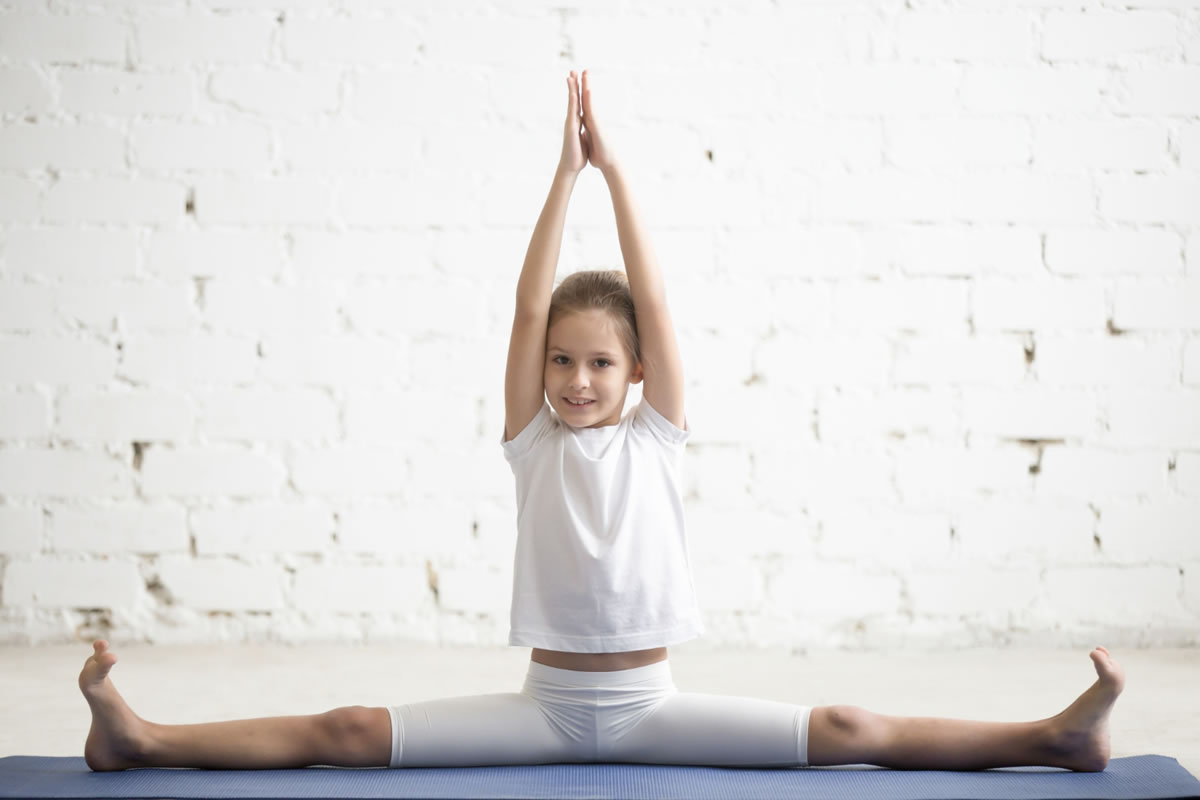 Even though dancers appear to be elegant and light on their feet as they bounce across the stage, they are actually performing difficult moves that require rigorous practice and training. This athletic performance leaves them susceptible to injuries if they do not practice the proper safety tips before they dance. At our dance studio in Apopka, we warm up and cool down before and after each dance class. There are a few ways that dancers can prevent injuries when they are pra...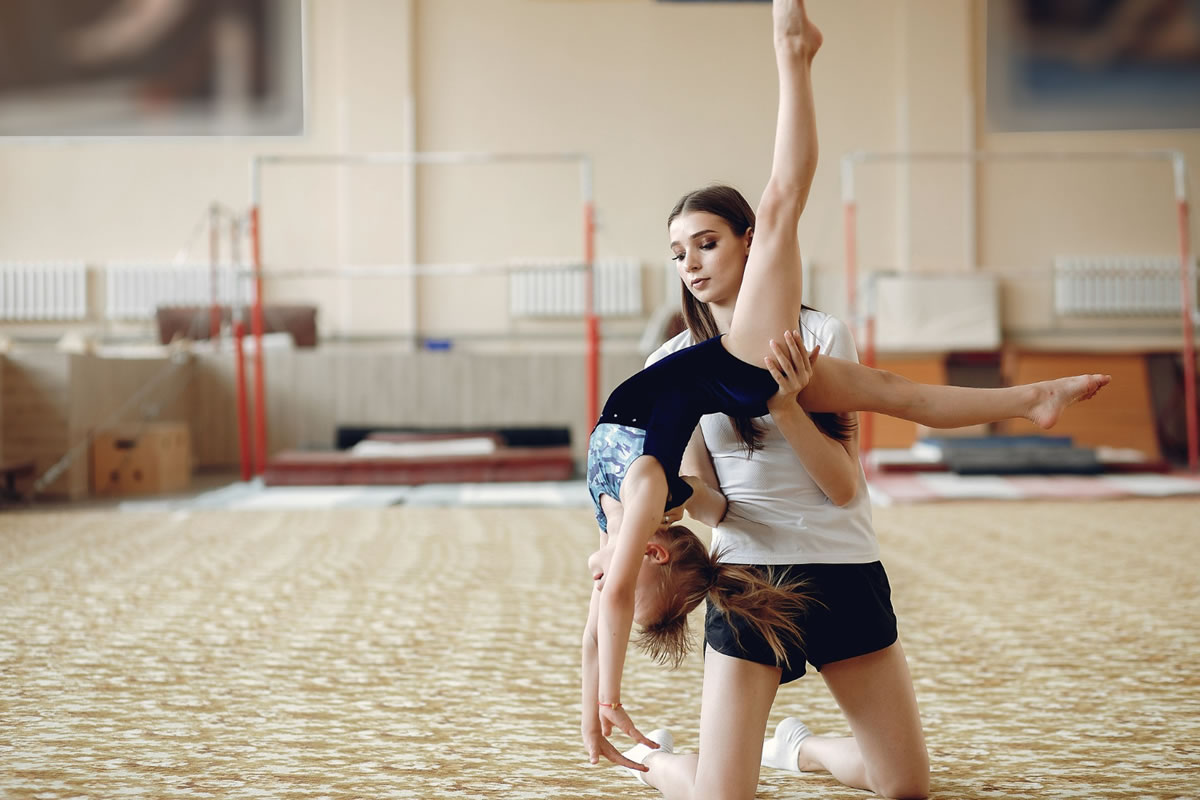 Are you considering whether it's worthwhile to enroll in one or more dance classes? Do you wonder whether you have the time for more than one dance class? When you are first starting out in dance, you will find that it is beneficial to try more than one style of dance to choose what you like best. As you choose the right dance studio in Apopka, you will also want to consider the types of classes that you prefer. Tap, ballet, gymnastics, contemporary, acrobatics, po...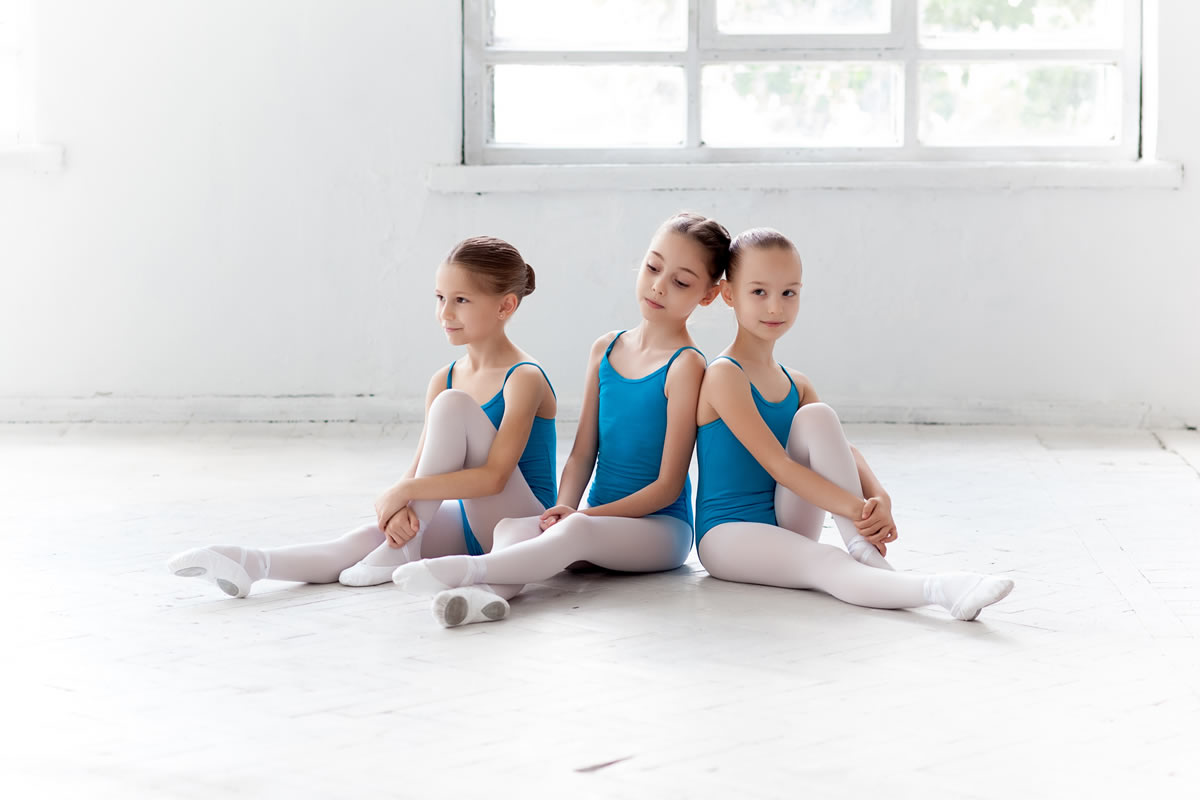 Are you wondering if your children are thriving with all the changes that have been made to their lives this past year? Do you want to make changes to their routine to provide them with a normal activity or routine? When you enroll in dance and ballet classes in Apopka, your children will be able to enjoy themselves and express their emotions while surrounded by other dancers and friends, which will give them a much-needed break from these strange times. There are a few reas...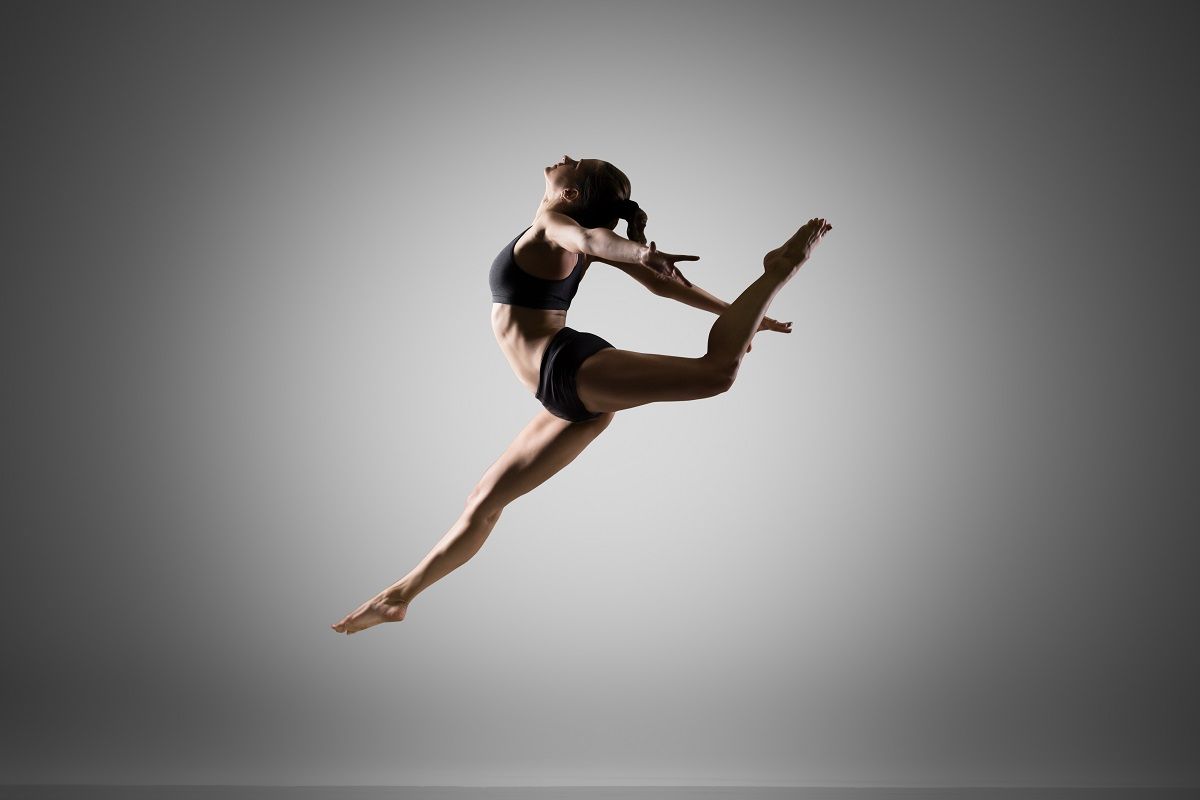 Are you getting ready to start dance classes? Do you wonder all the supplies and items that you need to find success in dance? Although dancers should come to class ready to have fun, move, and learn, there are a few supplies that will make them more successful when they are in class. When it comes time for you to prepare your little dancer to start dance or ballet classes in Apopka, there are a few items that you'll want to have to prepare yourself for class. ...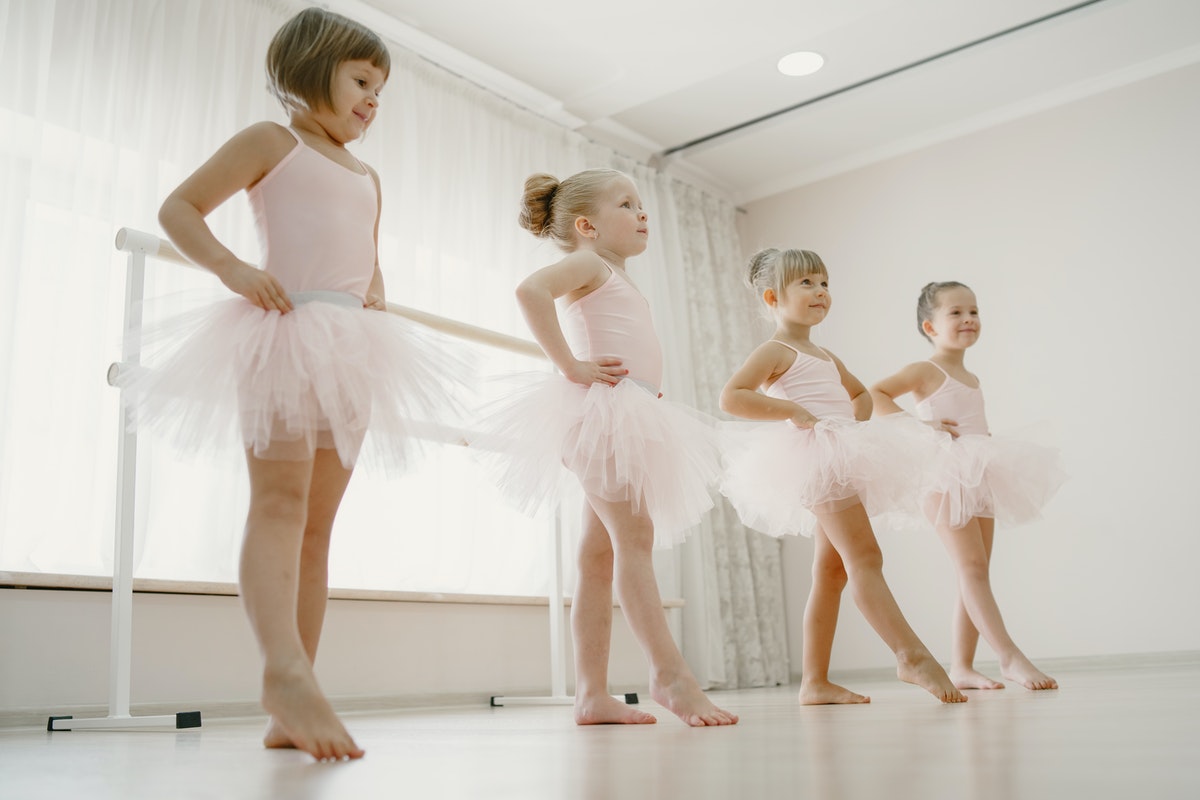 Are you wondering how many dance classes your child should take? This common question is one of the most popular questions we receive from parents of young dancers. Dancers are typically encouraged to take more than one class to increase their exposure to the styles and increase their amount of practice with dance routines. At our dance studio in Apopka, we offer many different types of dance to allow young dancers the proper experience they deserve. There are a few re...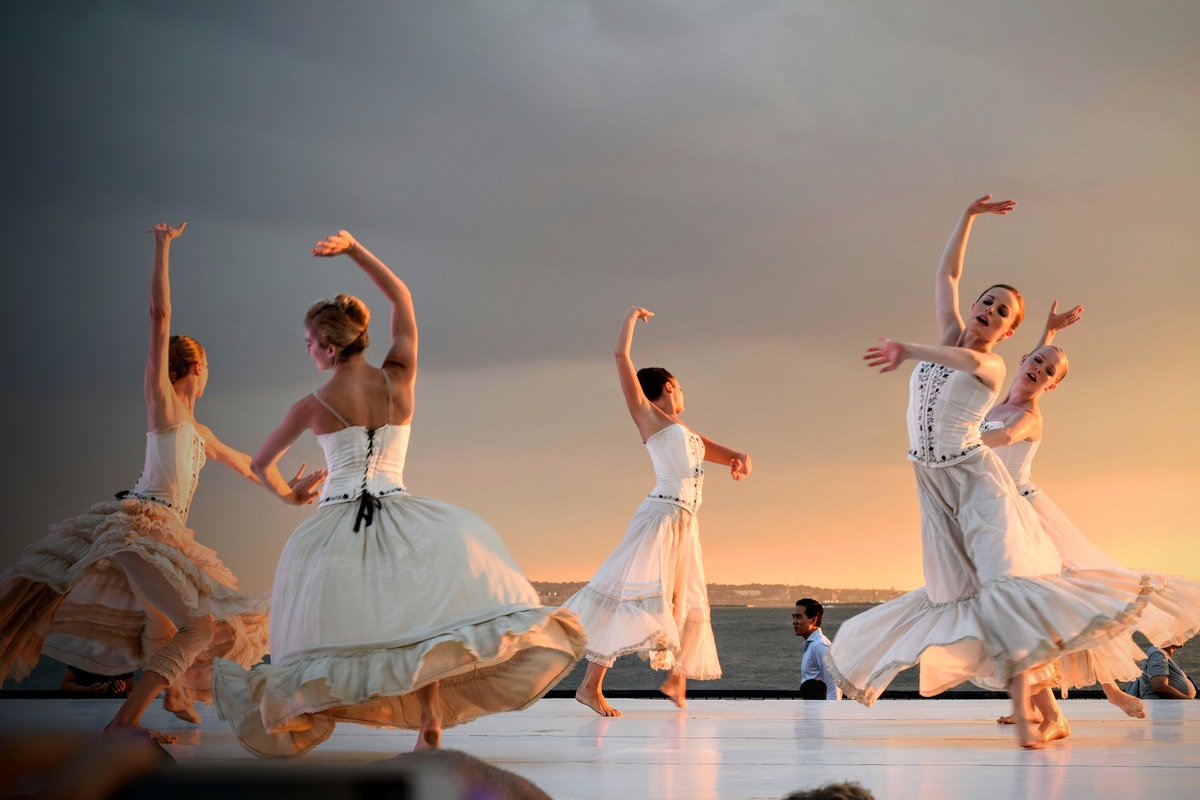 Are you having a tough time learning the newest dance moves to your routine? Do you struggle to remember each dance move added to the choreography of your dance routines? Whenever you dance, you are likely accustomed to having to memorize dance moves so that you can continue to learn the newest dance routine. Whether you are dancing ballet, jazz, tap, or contemporary, you will want to be sure not to fall too far behind when learning new dances. At our dance studi...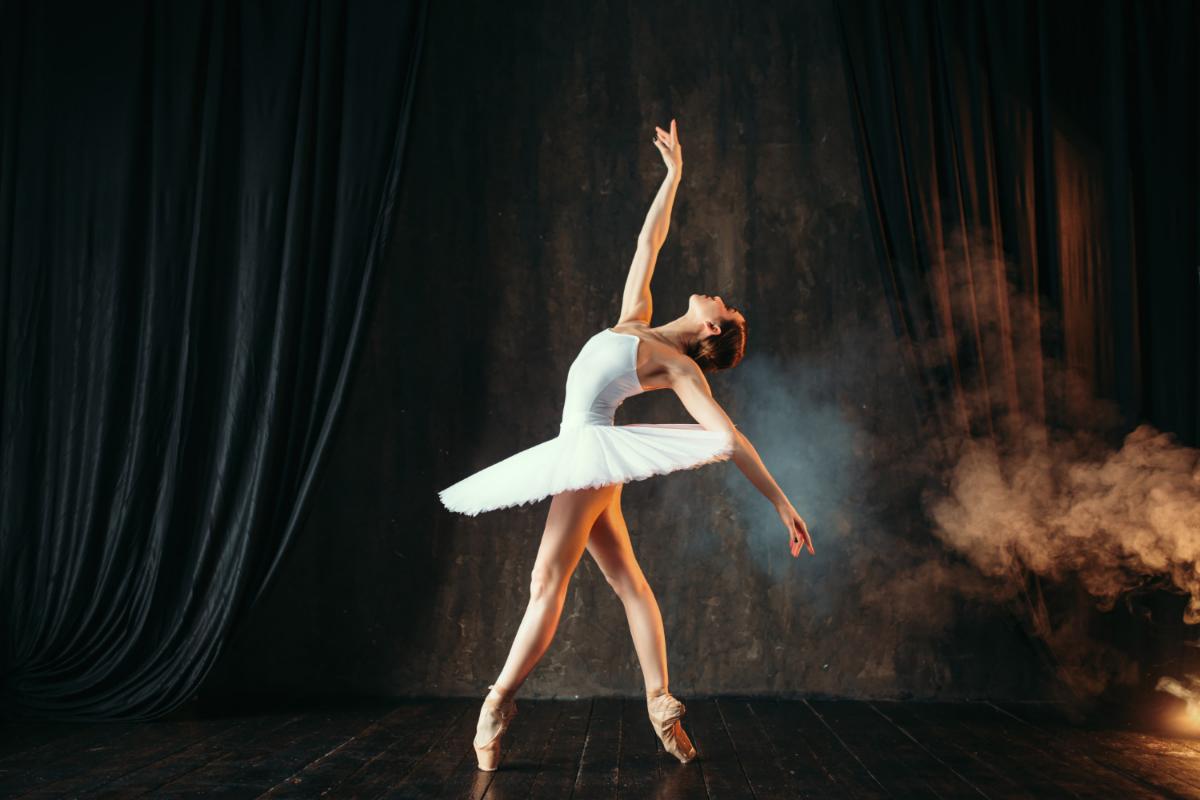 We all know about the physical benefits of dancing, but what about the other benefits? Dance is a form of art, which promotes many healthy habits, encourages performance-related skills, and provides young children with an outlet to relieve stress and anxiety. The arts have many benefits that shouldn't be neglected, which is what makes them a vital component of our children's education and development. Our ballet classes in Apopka offer our dancers with the chance to ...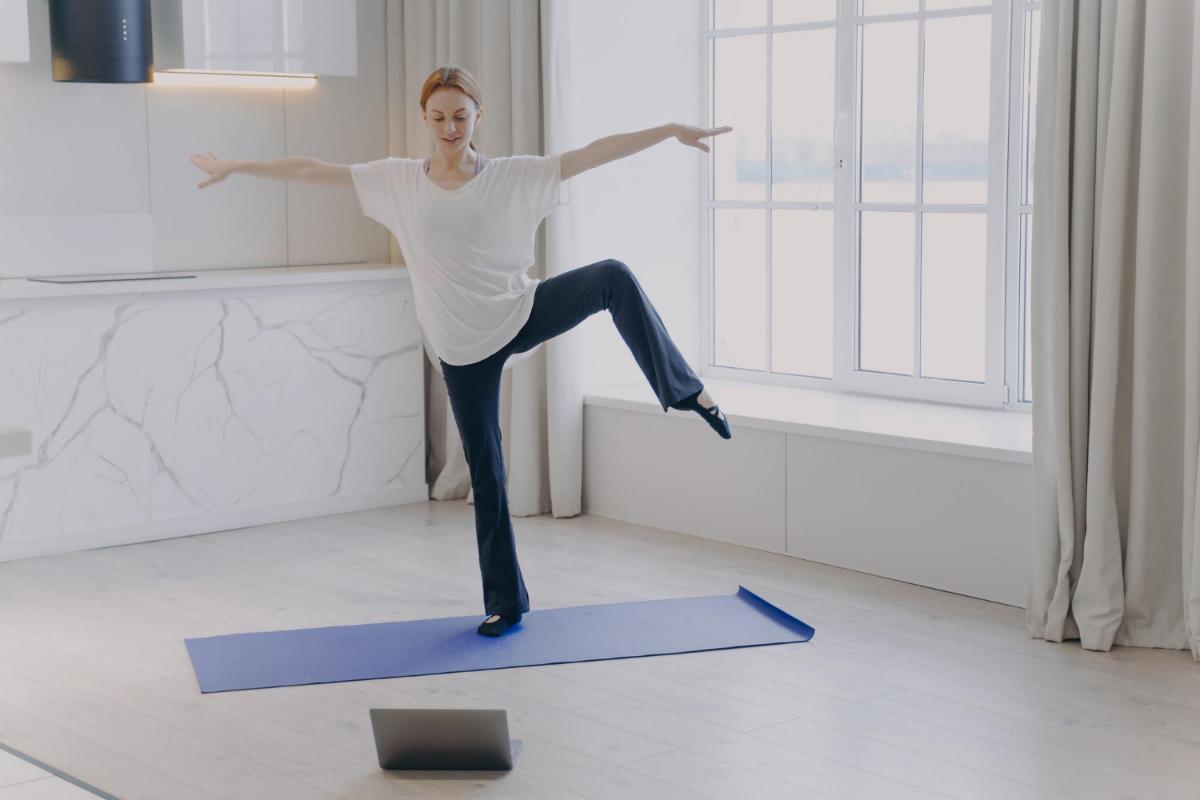 When you watch any dancer on stage, you will notice how balanced, focused, and coordinated they are. Not only do they master an entire dance routine down to each step of the choreography, but they manage to perform many moves and stay balanced the entire time. A huge trait of a successful dancer is having incredible core strength, which promotes balance within the body. Many of our dancers actively practice their balance and coordination with particular exercises that are in...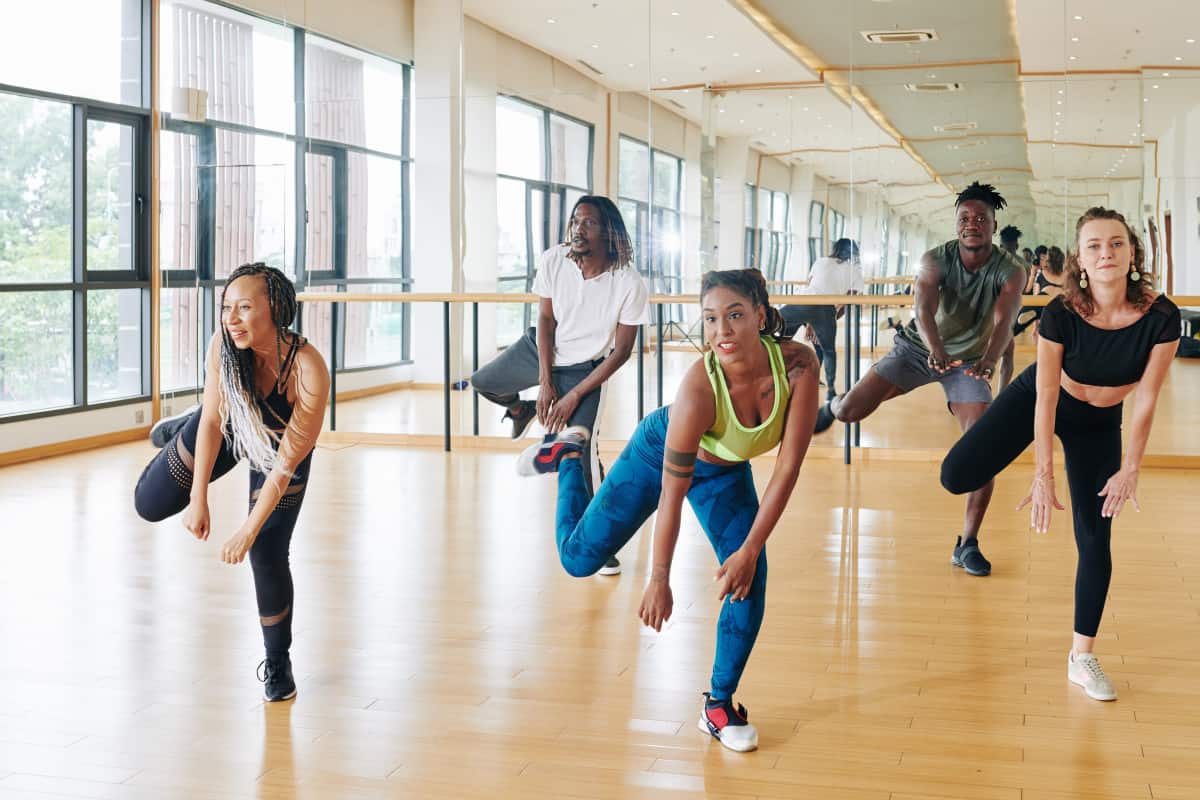 Are you looking to enroll in dance class? Are you debating on what type of dancing you want to take? Because there are many different types of dance styles, choosing a dance class to enroll in can be difficult decision. When you are dancing at our dance studio in Apopka, you will be able to choose from a few different popular styles of dances. Each of these dancing styles offers something a little different, from small focus on footwork to acrobatic moves to flexibilit...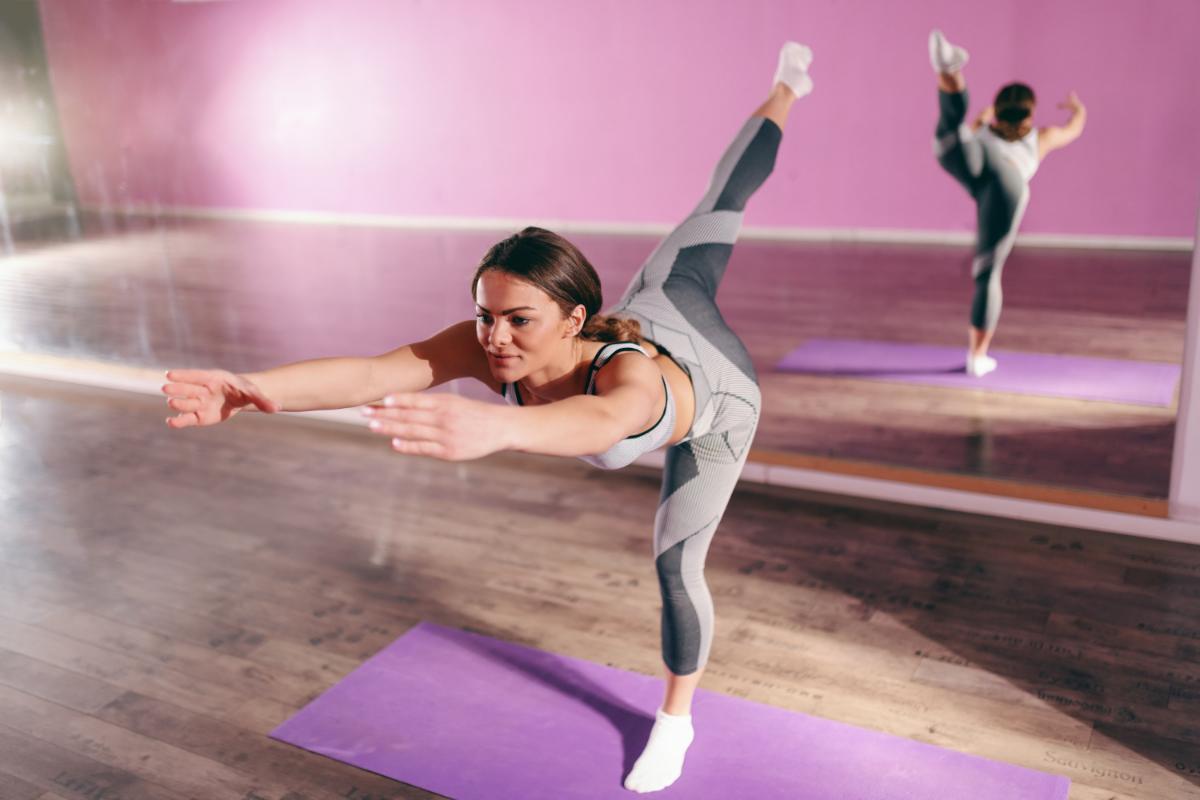 Ballet class may seem like a walk in the park for those in the audience, but it is a rigorous and intense exercise regimen for dancers. Ballet involves many different moves that engage all of your muscle groups while also focusing on balance, grace, and coordination. This can be difficult for even the most athletic dancer. Our ballet classes in Apopka teach our dancers many exercises that provide them with the ability to learn ballet choreography and grow into top notch ball...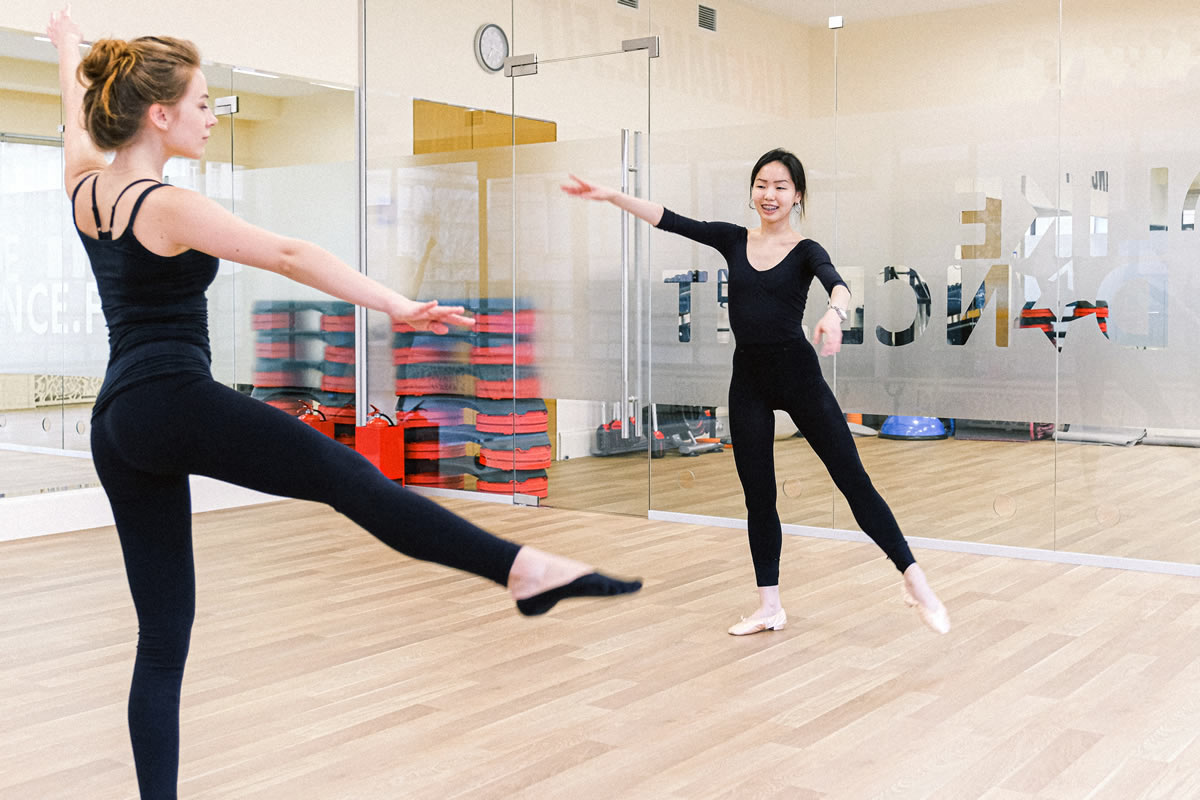 When you enroll in ballet class, it's no secret that you'll be getting a great physical workout. Dance is a sport that uses almost every muscle in the human body. Many people do not realize that ballet dancing actually has the ability to instill many important life lessons and qualities in dancers. From teaching perseverance to confidence, dance can transform one's self-esteem and performance throughout life. At our ballet classes in Apopka, we teach our da...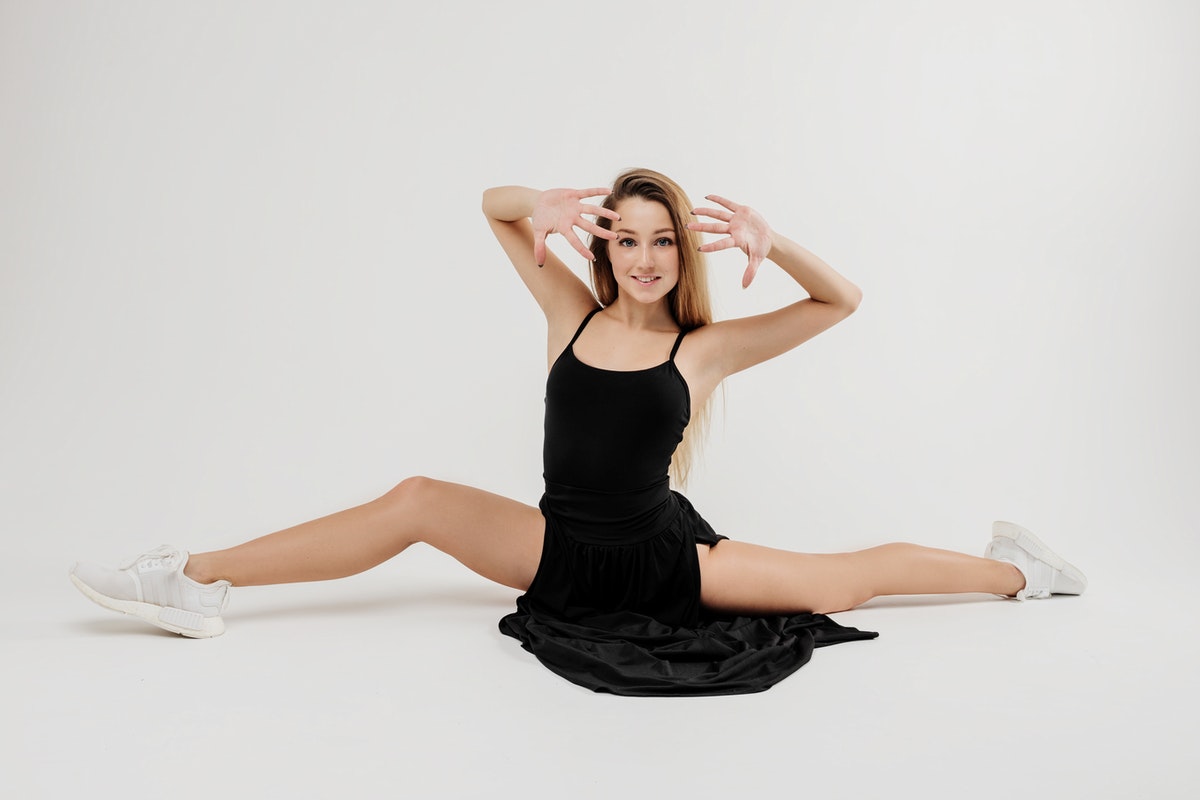 Dancing is a great way to relieve your stress, improve your balance, and express your emotions in a positive way. Because of the many benefits of dance, everyone should actually strive to take up dance at some point in their lives, even if just for fun. At our dance studio in Apopka, we teach our dancers how to use dance as a positive outlet in their life. They engage in movements that enable them to relieve their pain and aches, while also perfecting their professional craf...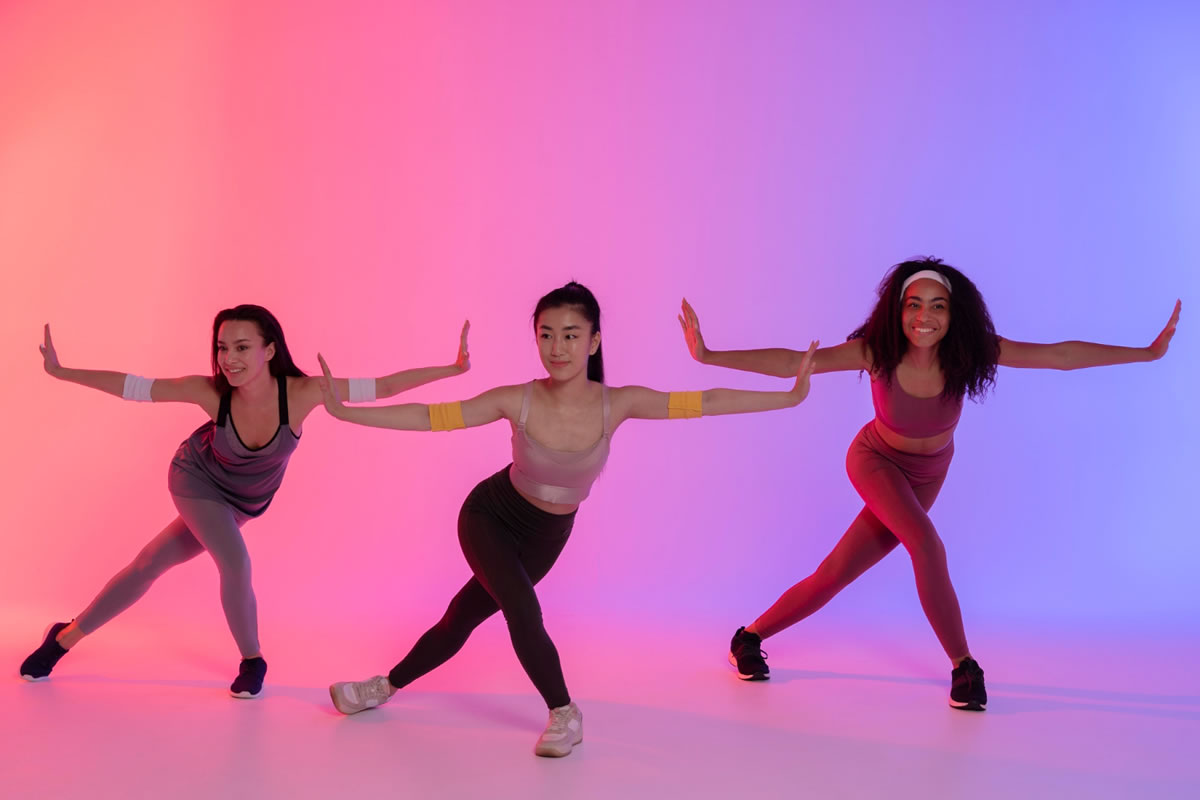 Dance is a sport that keeps young athletes in shape all year round. Competitive dancing offers them the chance to showcase their hard work and talent at competitions and events where they are judged on their performances. Many young dancers enjoy dancing competitively as a way to boost their skills and engage in a little friendly challenge. At our dance studio in Apopka, we offer many dance classes that range from recreational dancing to competitive dancing. There are ...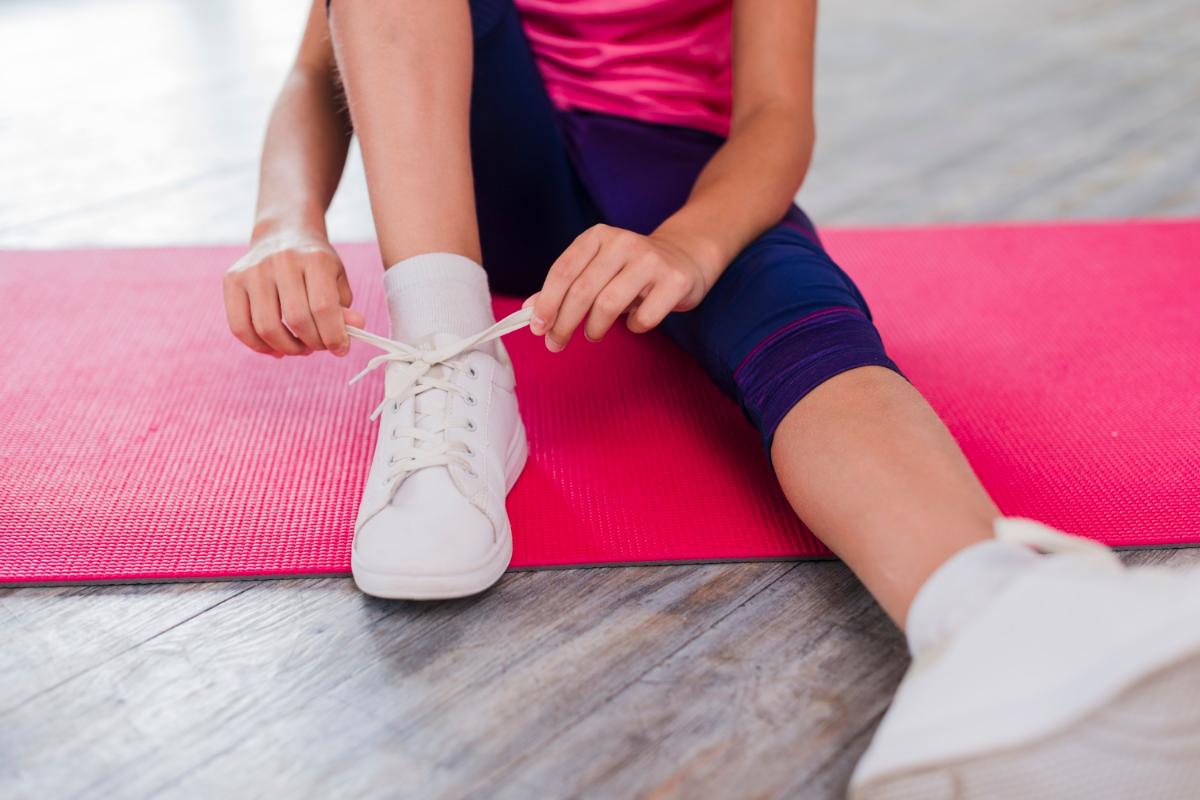 Have you just enrolled your child in dance classes? Dance classes can offer your child many opportunities for exercise and socialization, and it can also promote balance, coordination, and strength. Your child is now excited, and you are starting to get them ready for their first class. When you enroll your child in a dance studio in Apopka, you will give them an opportunity to grow emotionally and physically. Even though you are excited about the lasting benefits of d...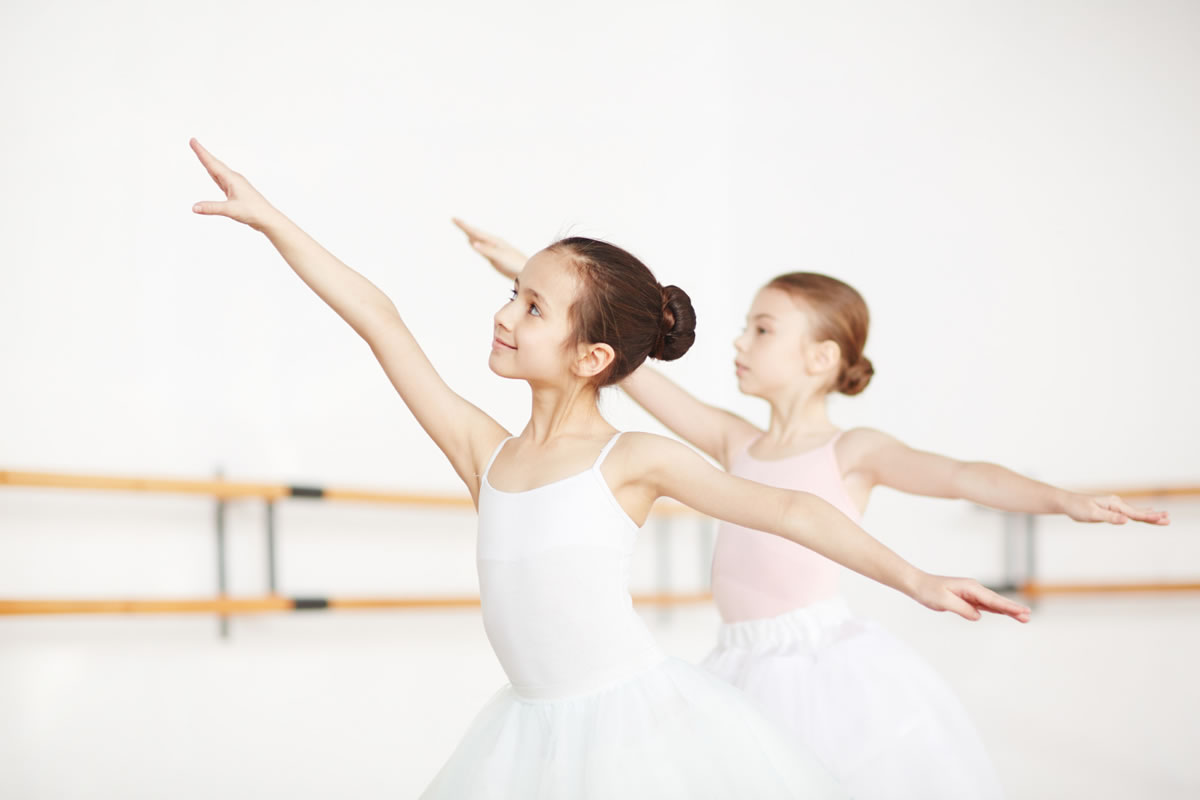 Dance camps are great options to help your child explore the world of dance in a concentrated and focused setting. This also gives them an exciting event to look forward to during the stale summer months. When your child is interested in dancing, you should consider enrolling them in dance camps in Apopka to help further develop their dancing skills and make friends with those who have similar interests. There are a few advantages to enrolling your child in a dance camp this...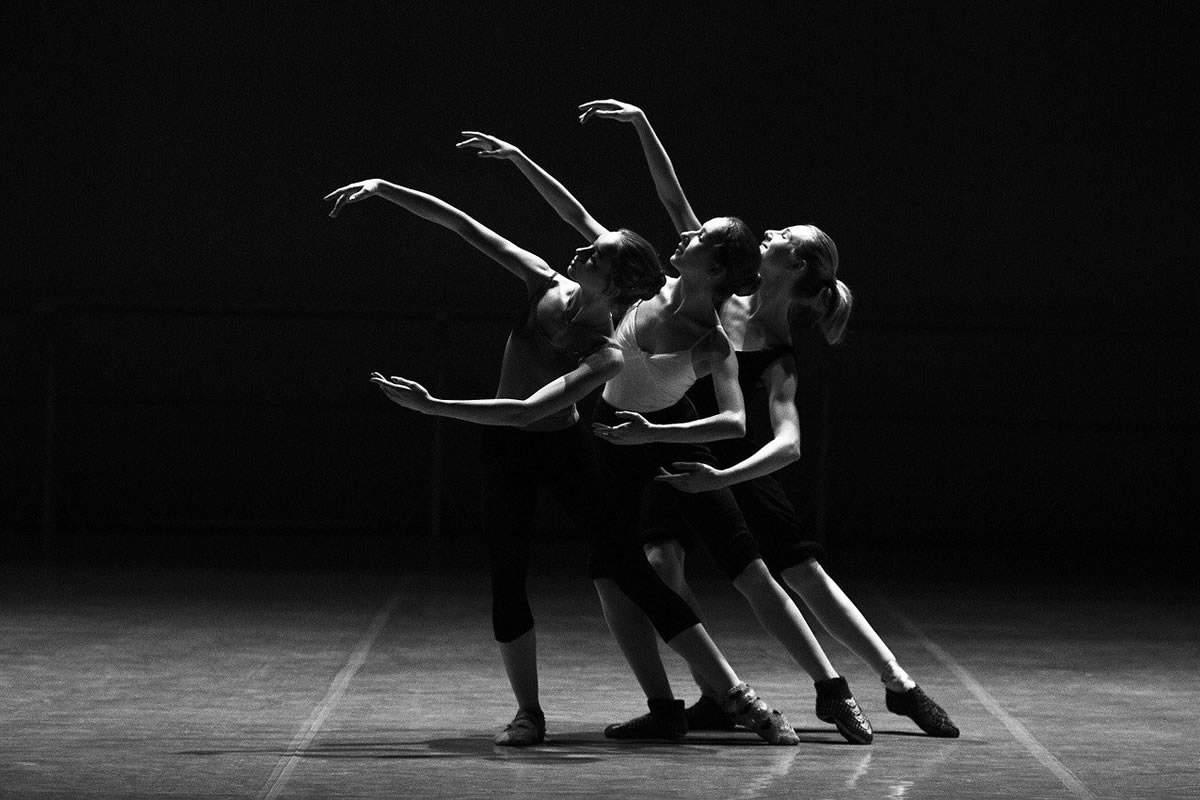 When you dance, you feel good. When you feel good, your mental well-being will consistently improve. It's that simple. Dance can help you feel a connection within yourself, which works to help you become more in tune with your mental health and needs. When you dance, you ignite endorphins in your body that trigger good feelings. Our dance classes in Apopka help our young dancers develop both their talents and self-confidence. There are many reasons why ...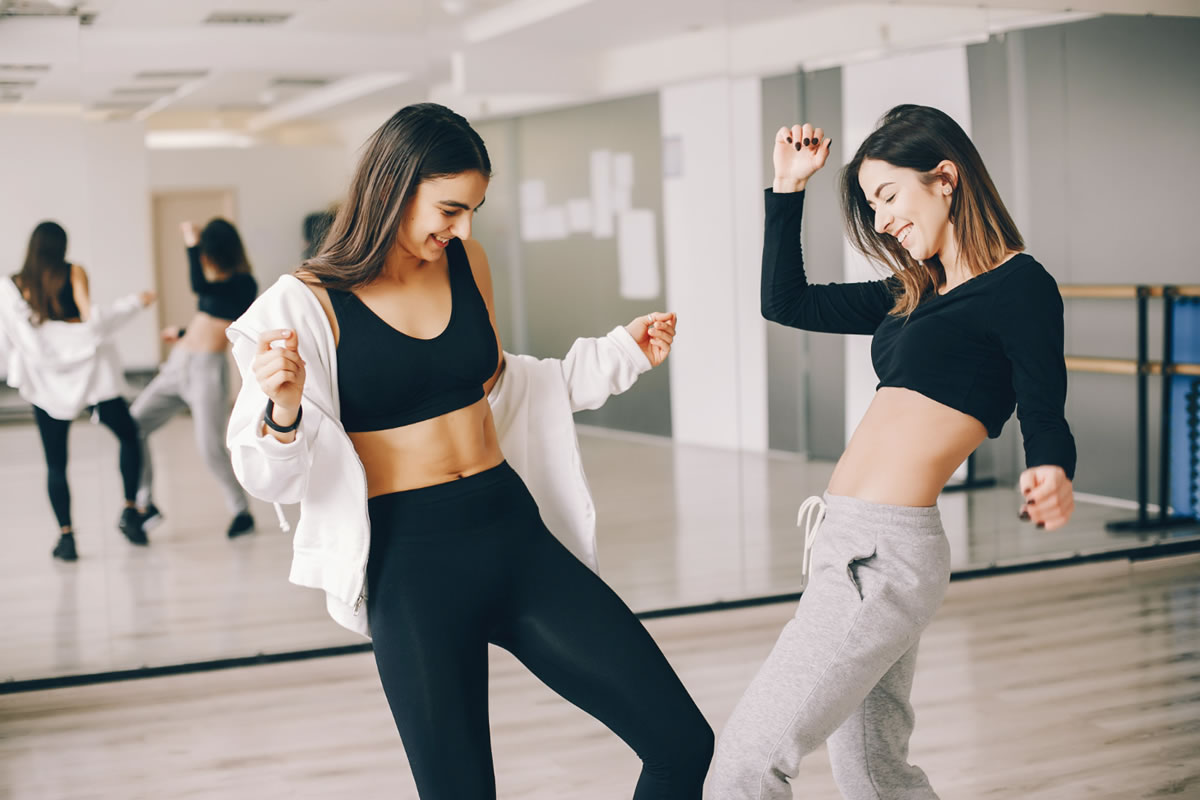 Have you ever put on a good song and just danced it out when you were feeling overwhelmed or stressed out about life? Music and dancing are common ways people can relieve stress or alleviate overwhelming, anxious feelings. As a dance studio in Apopka, we recognize the positive benefits of dance in people's lives and we hope to help our students learn about how they can use dance to promote their well-being. There are three ways that dance can help you relieve stress....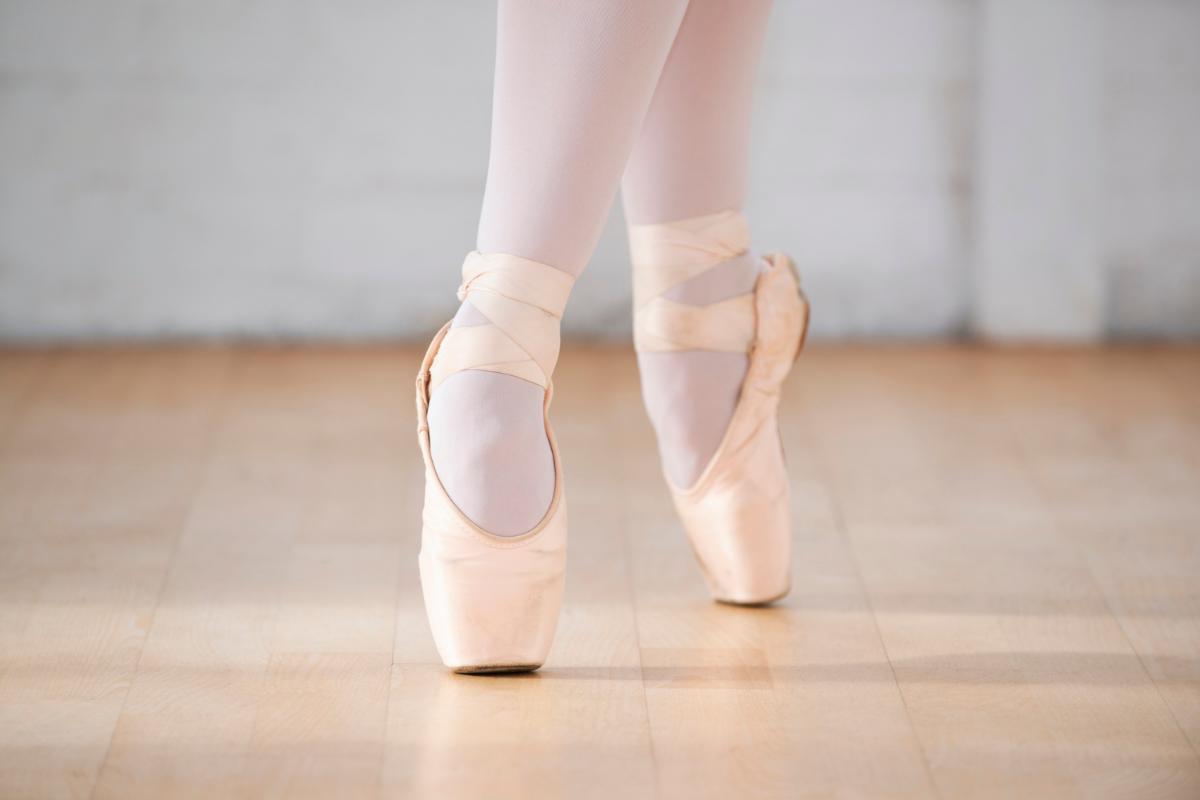 For years, we've all heard stories of how professional athletes, like football pros in the NFL and heavyweight wrestlers, have enrolled in dance classes in order to improve their athletic performances in their respective sports. These athletes frequently leave ballet classes feeling the benefits of their newfound skills. As a dance studio in Apopka, 3D Motion Dance offers ballet classes to a wide array of students, ranging from strictly ballet dancers to athletes engaged in mu...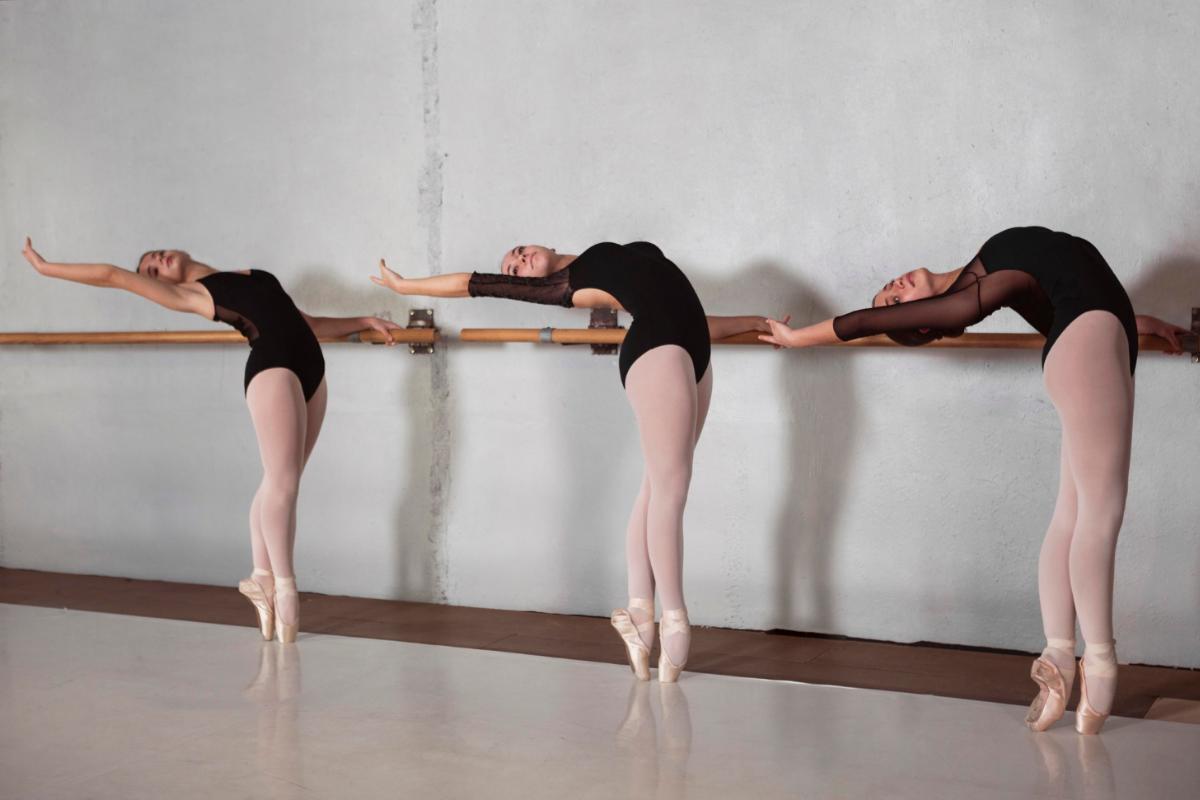 Many parents eagerly sign up their offspring to participate in sports. There are many advantages to basketball, softball, baseball, soccer, and other popular sports. Taking dance classes in Apopka, Florida, however, may be the ultimate sport for your child. Requires Stamina Dancing one dance after another or practicing the same movement multiple times helps build stamina. There are many benefits for children in developing endurance. It helps improve their posture ...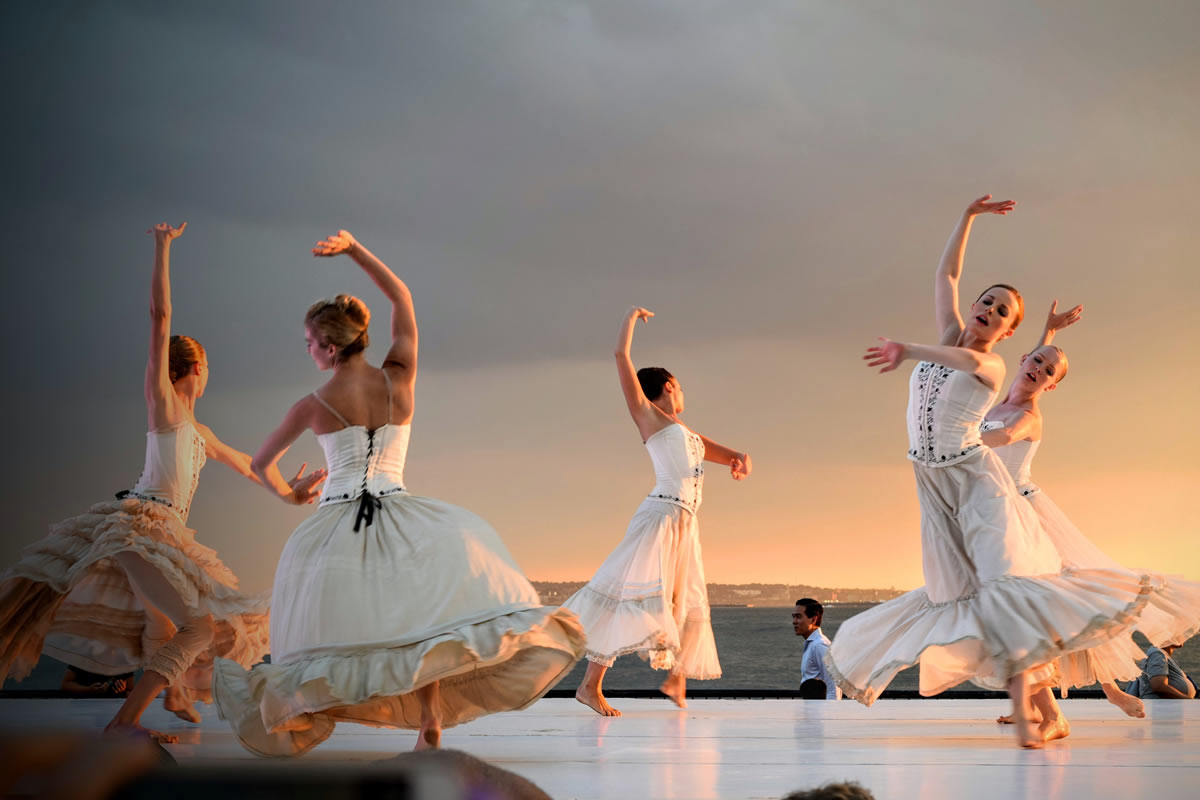 One of the things that we often use to motivate our beginning dancers in ballet classes in Apopka is the chance to try out for the competitive dance team. Belonging to this team requires many hours of dedication from our more experienced dancers and their parents. There are many benefits of competitive dance that students carry with them into the real world after high school or college graduation. These benefits apply regardless if the student is going to become a professional dancer, lawyer,...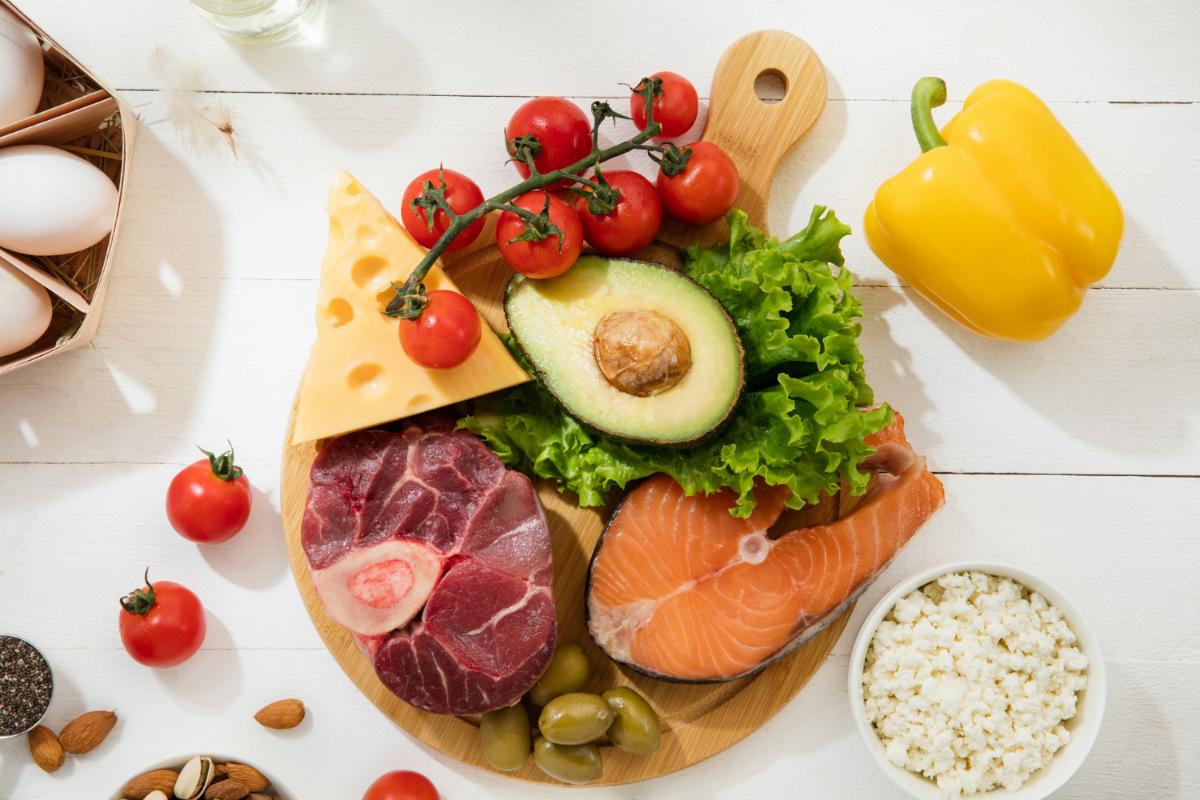 The emphasis that ballet and other dance movements put on having perfect body moves often leaves dancers with eating disorders. Spending hours staring into a mirror usually leaves one plenty of time to see one's perceived body faults. Then, the inner drill sergeant harps that if you would just lose more weight, you would be better than the dancers who are currently ahead of you. Instead of giving way to poor eating habits, embrace a healthy dance diet. Carbohydrates ...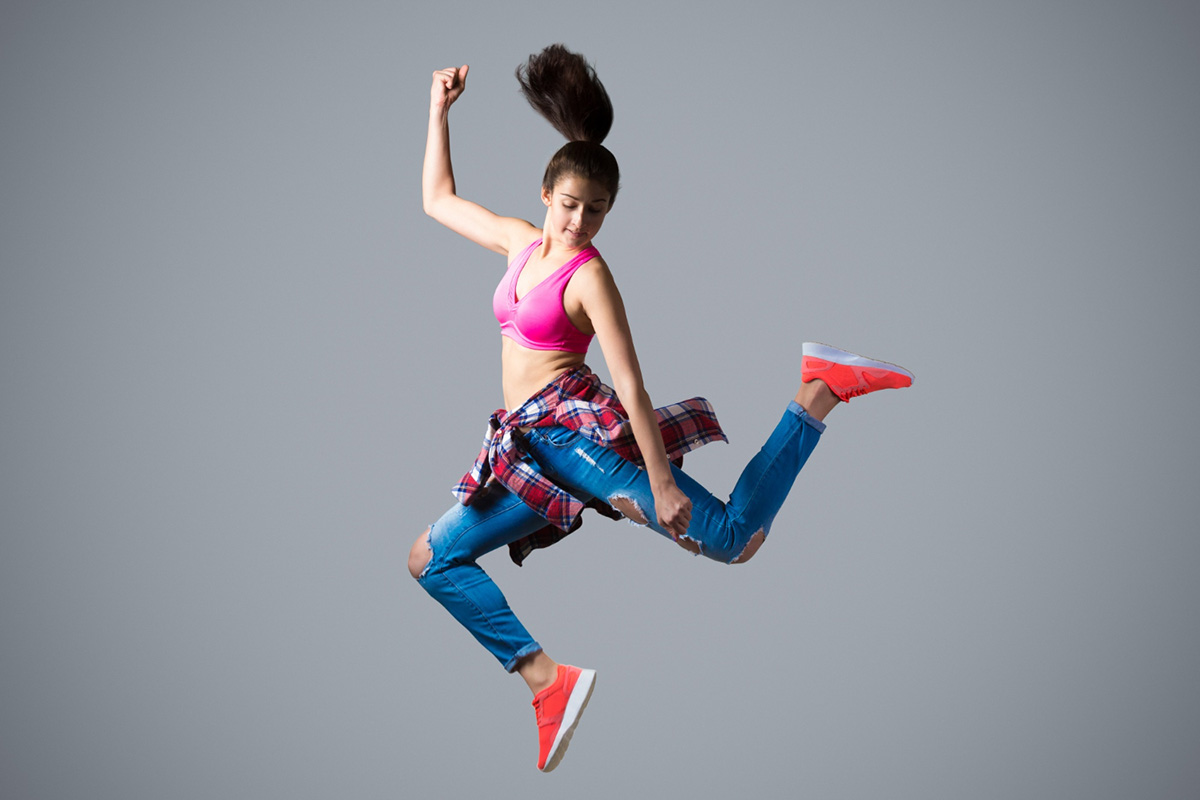 While history has seen many great ballet choreographers, those working in the industry today are taking ballet to an art form never seen before earning respect from new audiences who are enjoying seeing their amazing work. These choreographers are well versed in ballet's classical language, but they are adding modern aesthetics to create dances that are a visual art form. Justin Peck Justin Peck is the chief choreographer with the New York City Ballet. He has chore...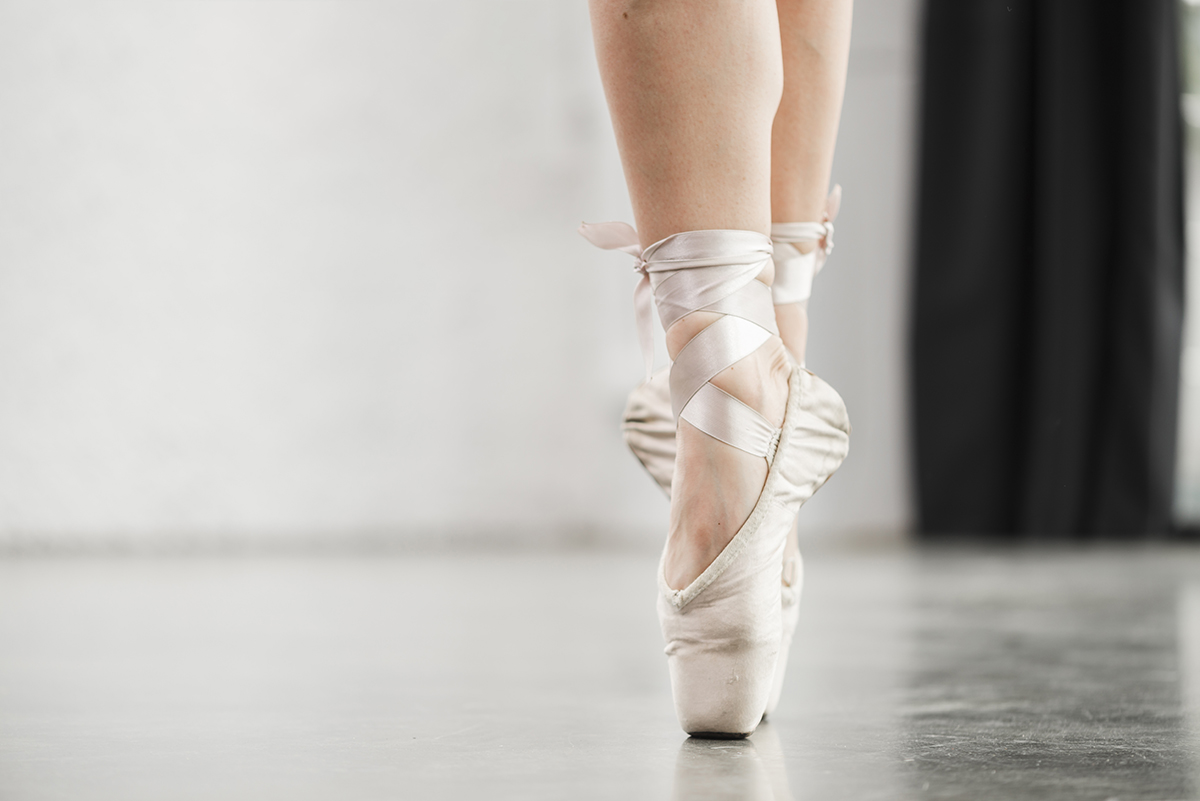 Classical ballets are performed to classical music with female dancers usually taken the lead. The first classic ballets were performed during the last half of the 19th century with many taking themes from the supernatural. Many are designed to show women as fragile and in need of protecting. Here are some classical ballets that have been performed around the world. Cinderella Most credit the Cinderella ballet as coming from the French storyteller Charles Perrault and ch...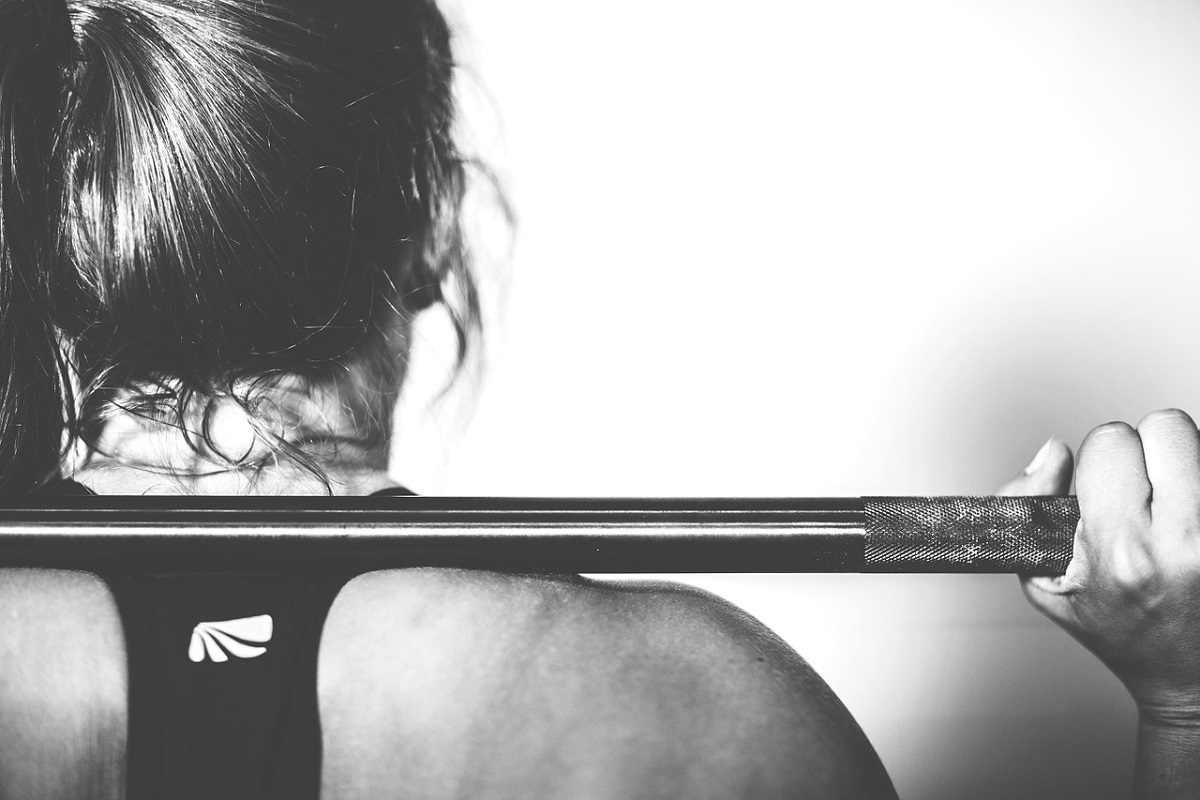 If you have a budding athlete on your hands, then get them enrolled in dance camps in Apopka, Florida, this summer. They can benefit greatly from the cross-training of ballet, hip hop, and many other dance styles. Many great athletes including Steve McLendon, Lynn Swann, Rob Gronkowski, and Herschel Walker have taken dance classes. Consider these benefits of taking dance classes for your athlete. Improves Conditioning Conditioning through dance helps the athlete perform ...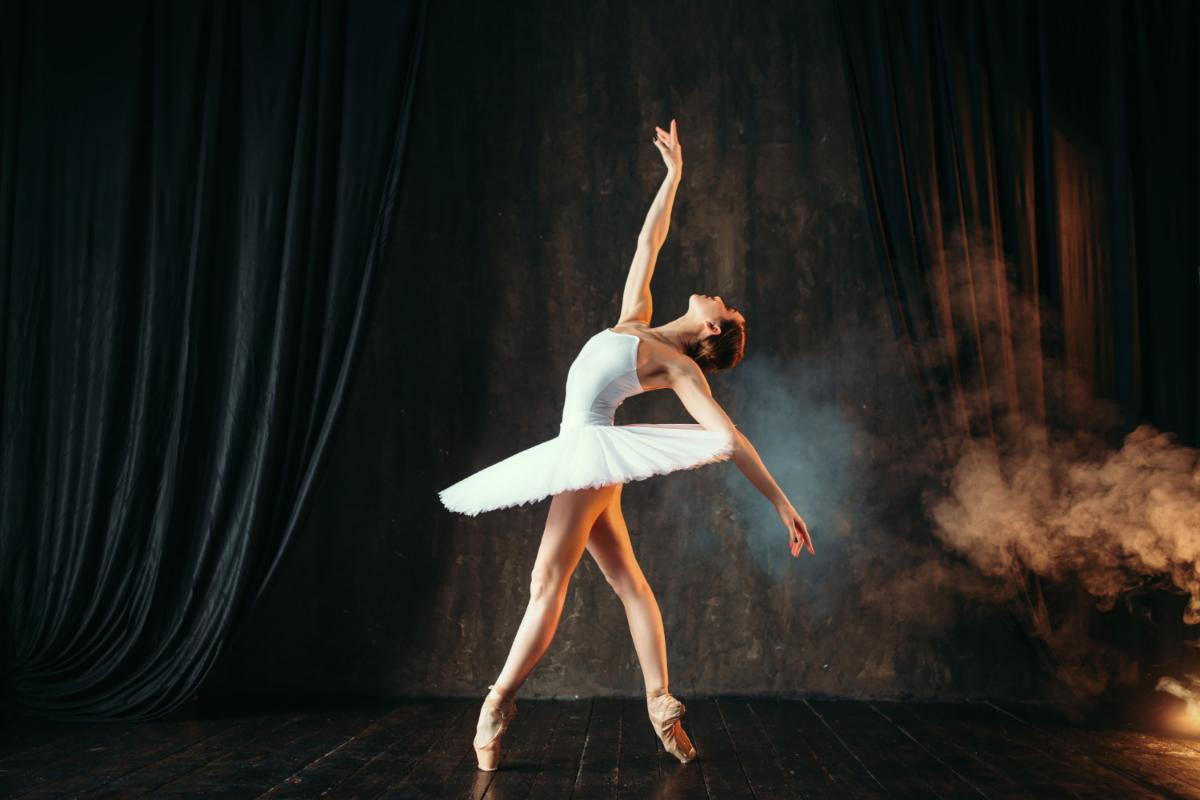 Draw some inspiration from these four ballerinas who are changing the face of ballet forever before taking your next set of ballet classes in Apopka, Florida. Misty Copeland Misty Copeland was born in Kansas City, Missouri, but she moved to California at a very young age. She did not take her first ballet class until she was 13 years old. Dance came naturally to her and she was turning down professional offers to dance before she was 15 years old. Her mother was not in f...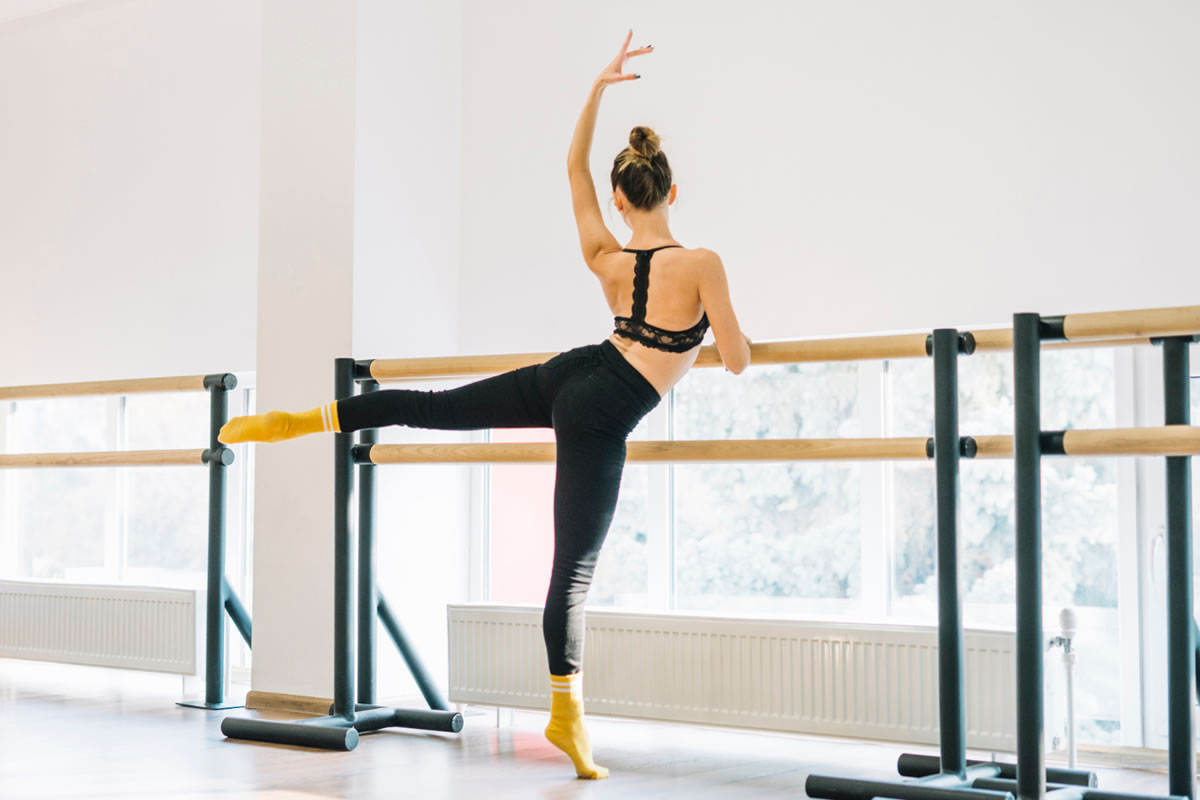 Being successful at what you do require hard work, patience, perseverance, and rules to guide you through. Whether you are a dancer, writer, doctor, lawyer or any profession you practice, there are rules to keep you in check to ensure that things happen professionally and in an orderly manner. Like the popular saying, 'where there is no rule, there's no crime,' Dancing has its do's and don'ts to help keep dancers focused and professional. Here are some ...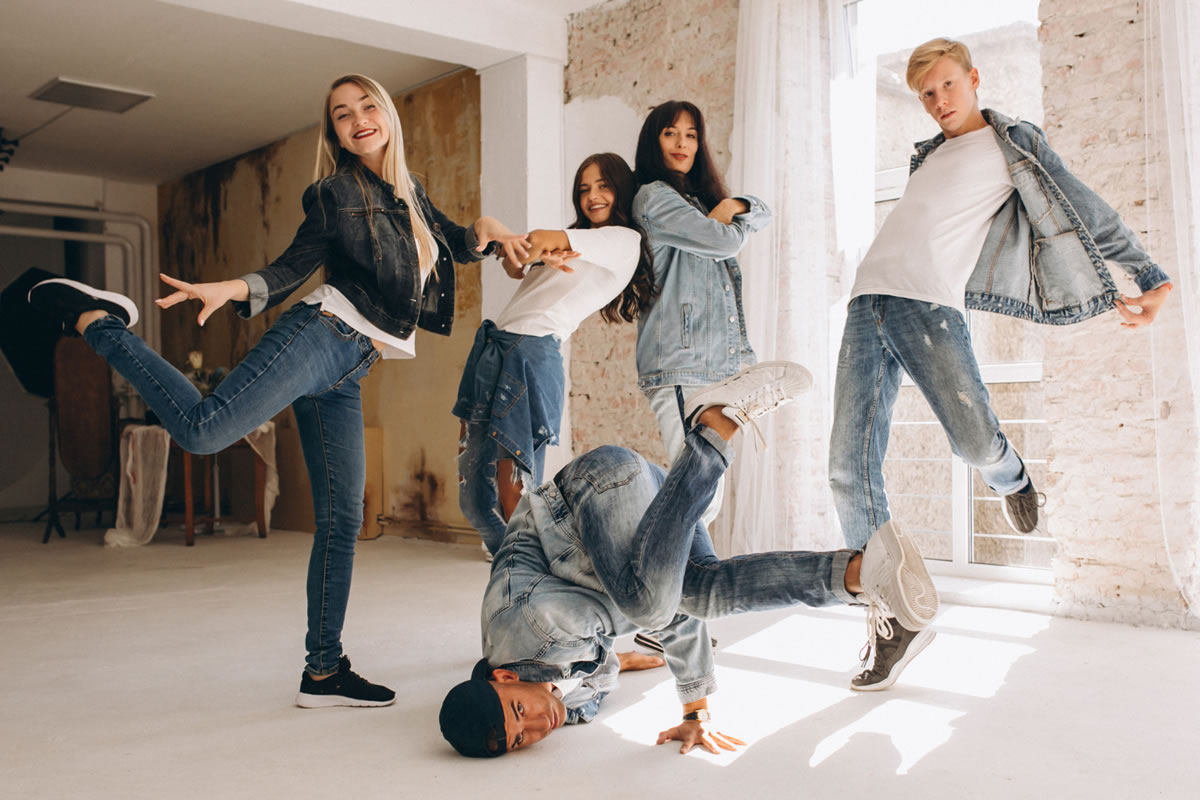 Dance has different meanings to different people and diverse cultures. For some, dance is an art, for others dance is a form of exercise, others dance is an expression of their personality or individuality, and some other people see dance as a means to showcase and preserve culture. Dance studios in Apopka are a great place to learn different forms of dance. Dance is an art of expressing our personality, individuality, uniqueness and cultural differences through body movement, body ...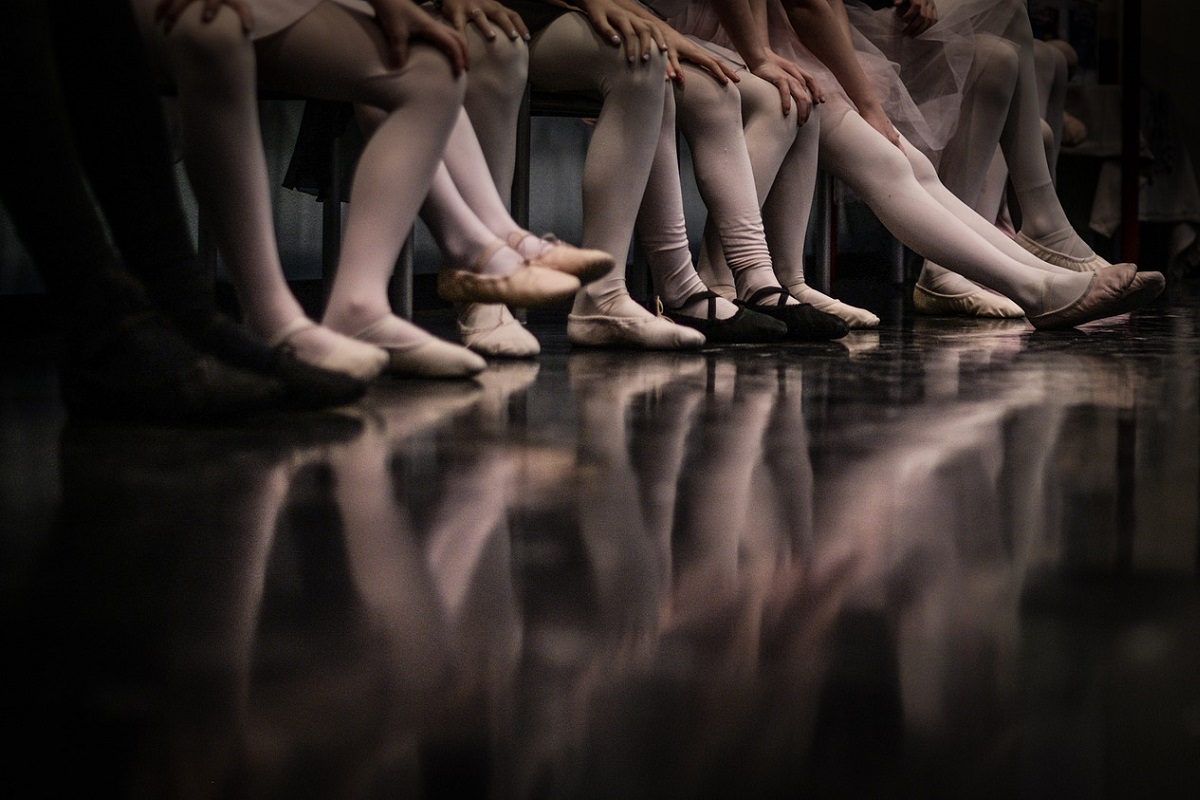 When you join a dance studio in Apopka to learn how to dance, you need to understand that there is a certain level of etiquette that is expected from you. These rules or code of conduct are there to help you stay safe while dancing and give everyone else a chance to learn and achieve their goals. In order to get the most out of your time as a dancer, here are some tips to follow: Dress appropriately Your dressing is determined by the style of dancing you are learning. Th...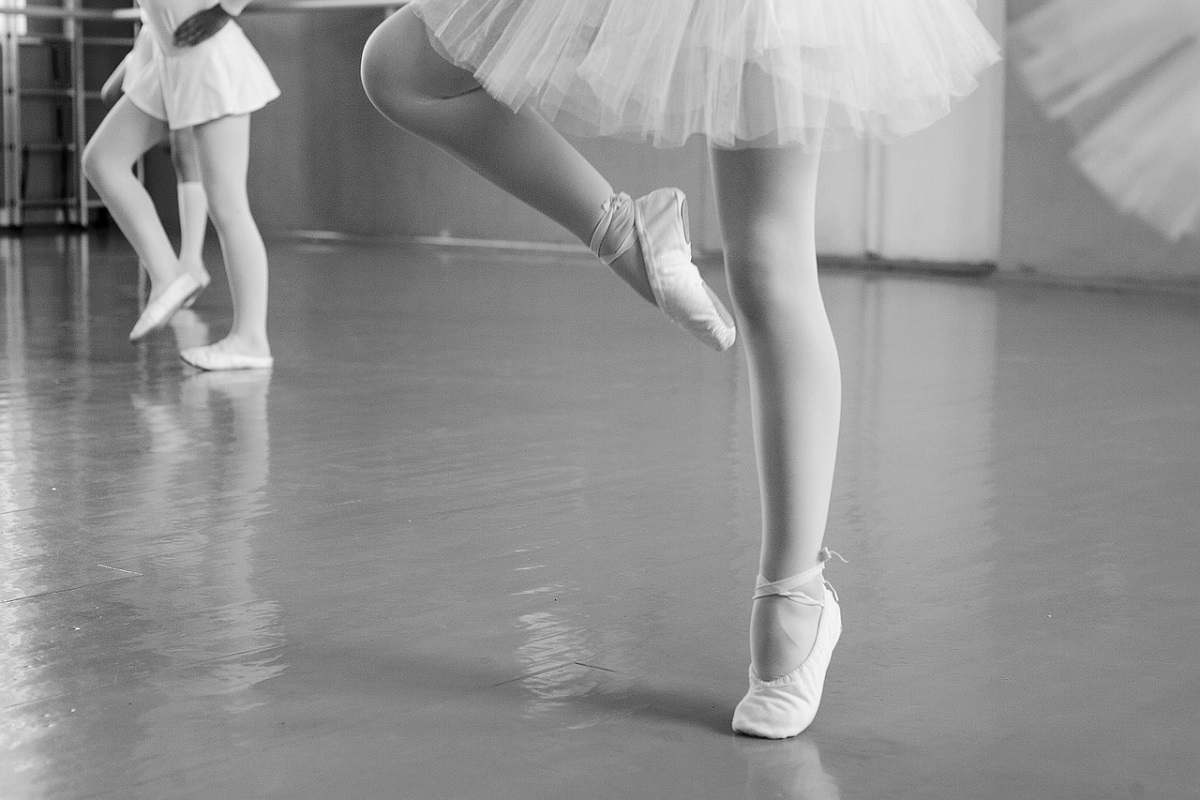 If this is the year you have decided to follow your dancing dreams, then it's going to be a fun one indeed. Ballet classes in Apopka hold regularly and give kids a chance to follow their passion for dancing, make friends and also have fun all at the same time. If you are looking to prepare for the dance season this year, here are a few tips to help you get prepared for the upcoming season of ballet classes in Apopka: Choose your classes early Speak to the...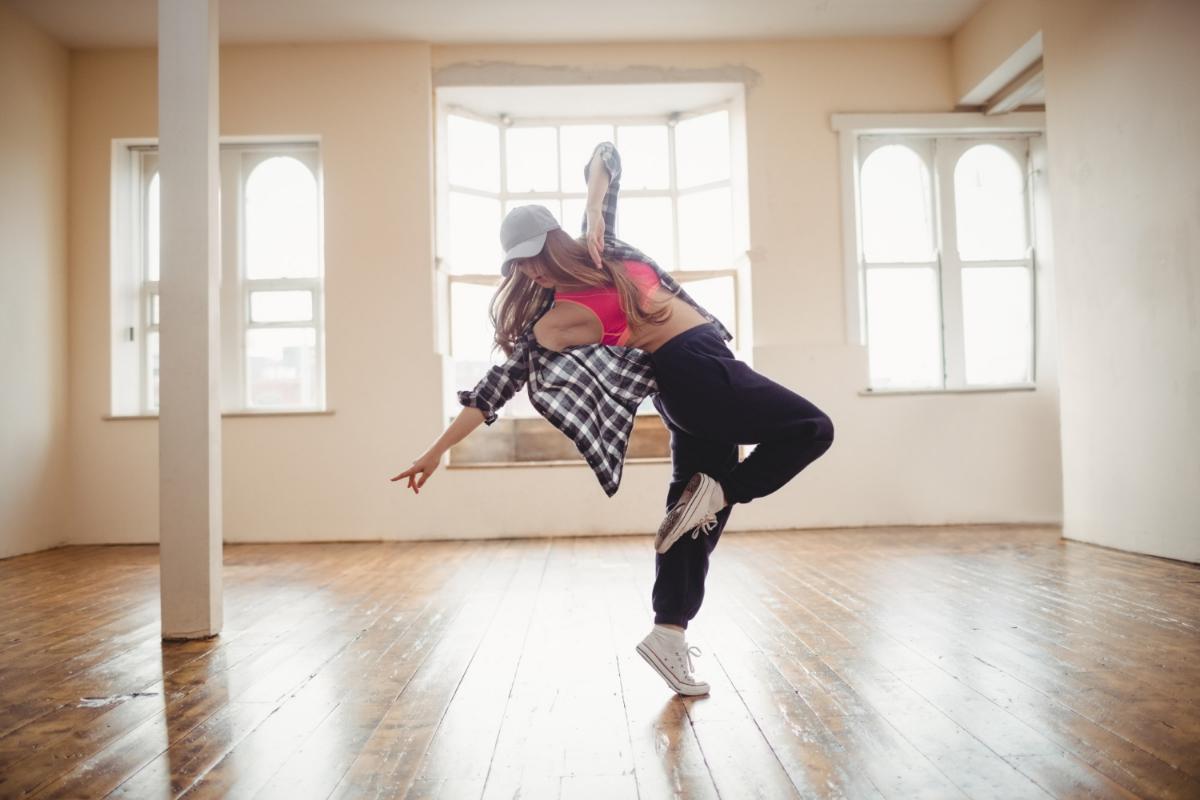 A concert in a dance studio Apopka is something to look forward to and getting the chance to perform helps build confidence, empowers and excites any dancer. If your dance studio Apopka is planning a concert, here are some tips on what is expected of you while preparing for the concert and during the concert itself. A dance studio concert is often the big event of the year and all of a dancer's activities throughout the year are geared towards ensuring a great performance on the...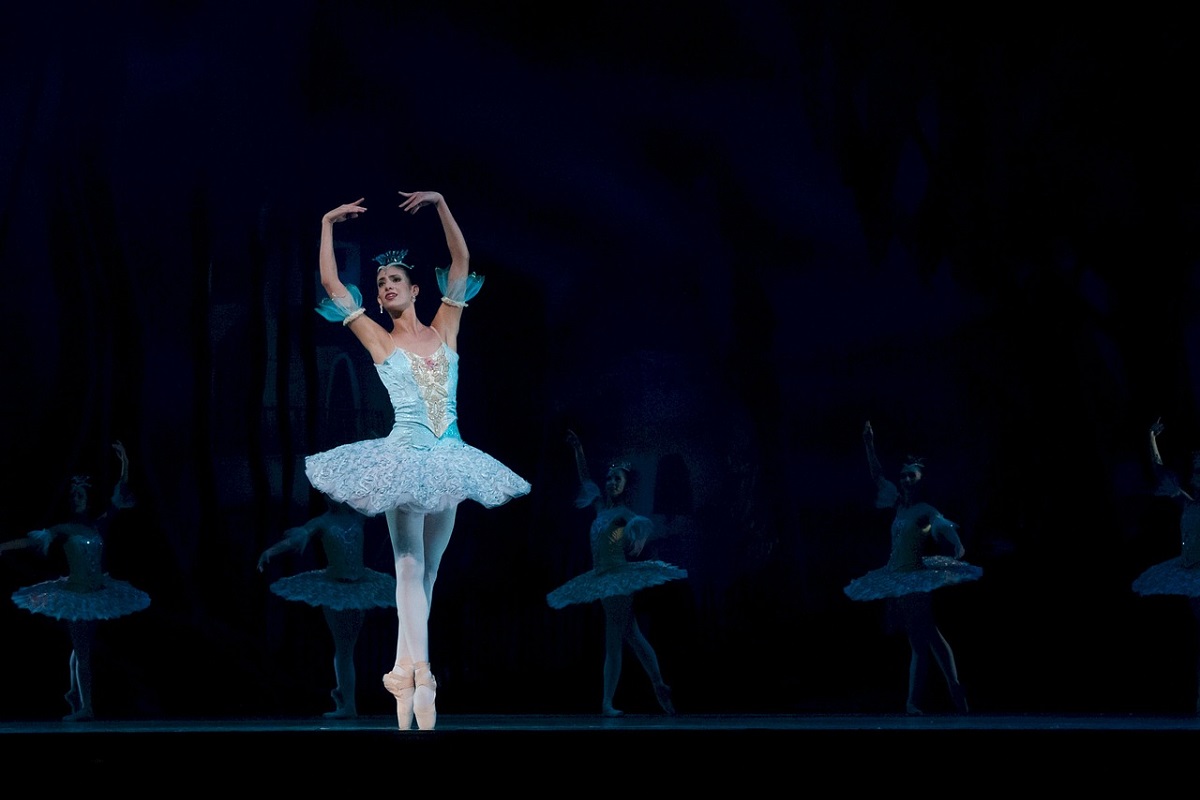 Ballet is not simple, and nobody is making it look like it is. As a parent, you want to best for your child, and as an individual, you are working to better yourself because of the desire and passion that you have; while as a teacher you want to be the best person to put people through. In your quest to become a ballerina, lots of daunting challenges will come your way, and you will be faced with questions like, "In which school should I enroll?" "Where will I dance?" and ...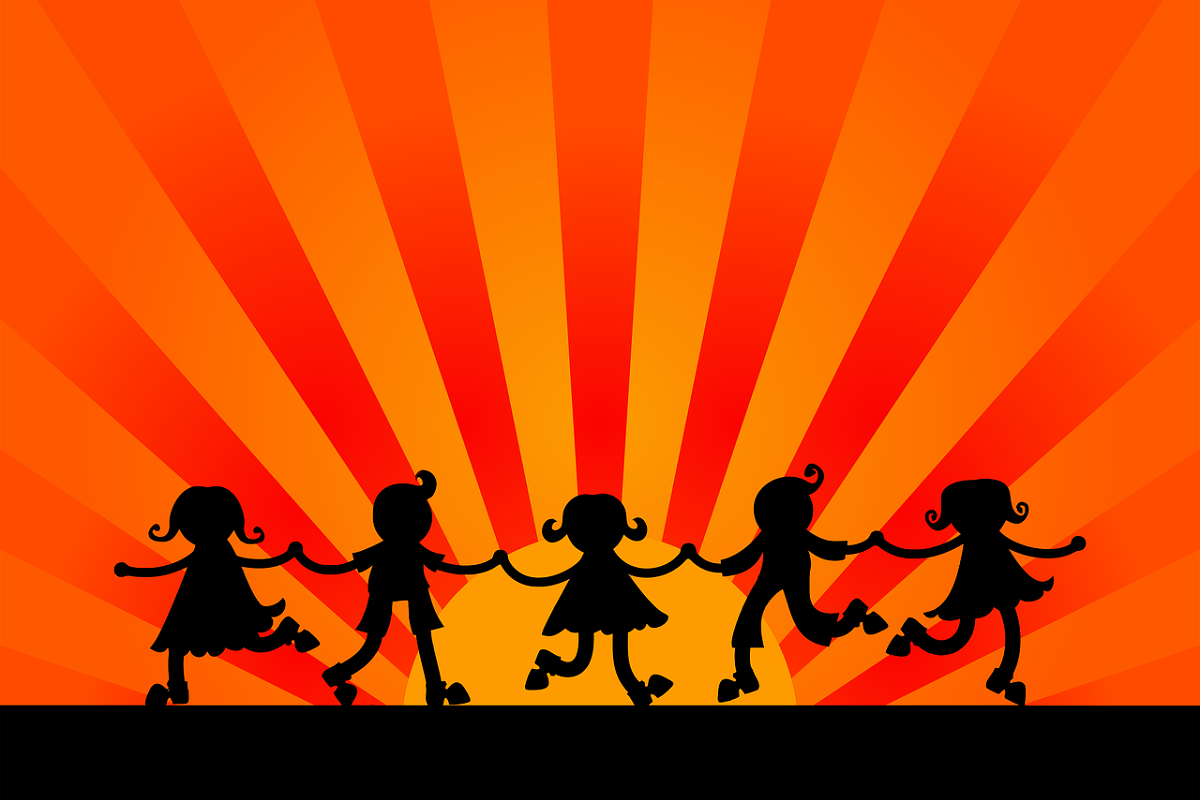 Having introverted kids typically like to spend time by themselves compared to other kids and do not like rowdy environments. This doesn't however mean that they cannot have fun in a group dance class. In fact, we at 3D Motion Dance Center have seen many introverted kids get hooked to our many dance sessions like our popular ballet classes in Apopka. Here are some of the benefits that enrolling your introverted kids in a dance studio brings: 1. Dance classes are cool ways to ...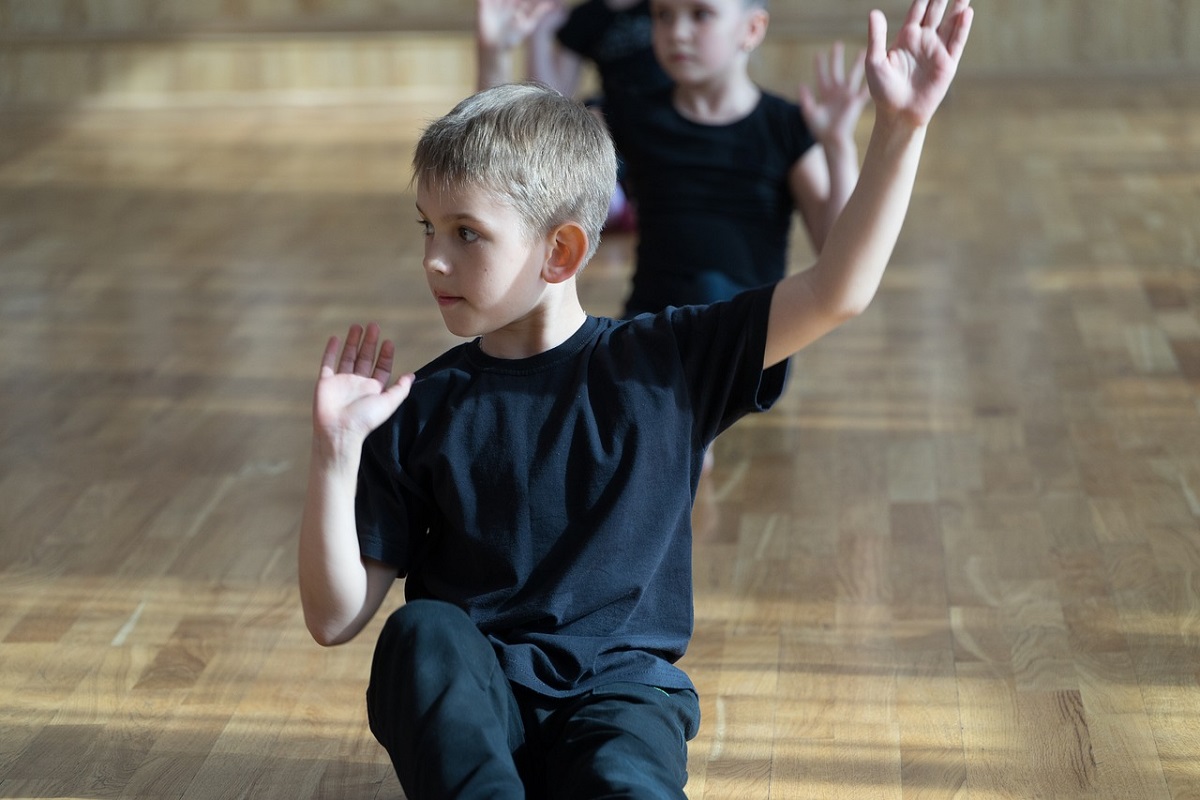 Dancing is not gender-specific but we see at times that it could be unfairly aimed towards girls. However, the reality is that many dance studios in Apopka and 3D Motion Dance Center too have many dance dances that are well suited to boys. Do you have a son that you are looking for a new hobby for? Why not encourage him to register at a dance studio in Apopka today? Here are many reasons why dancing is a great activity to encourage your son to take. Dancing classes for boys are inc...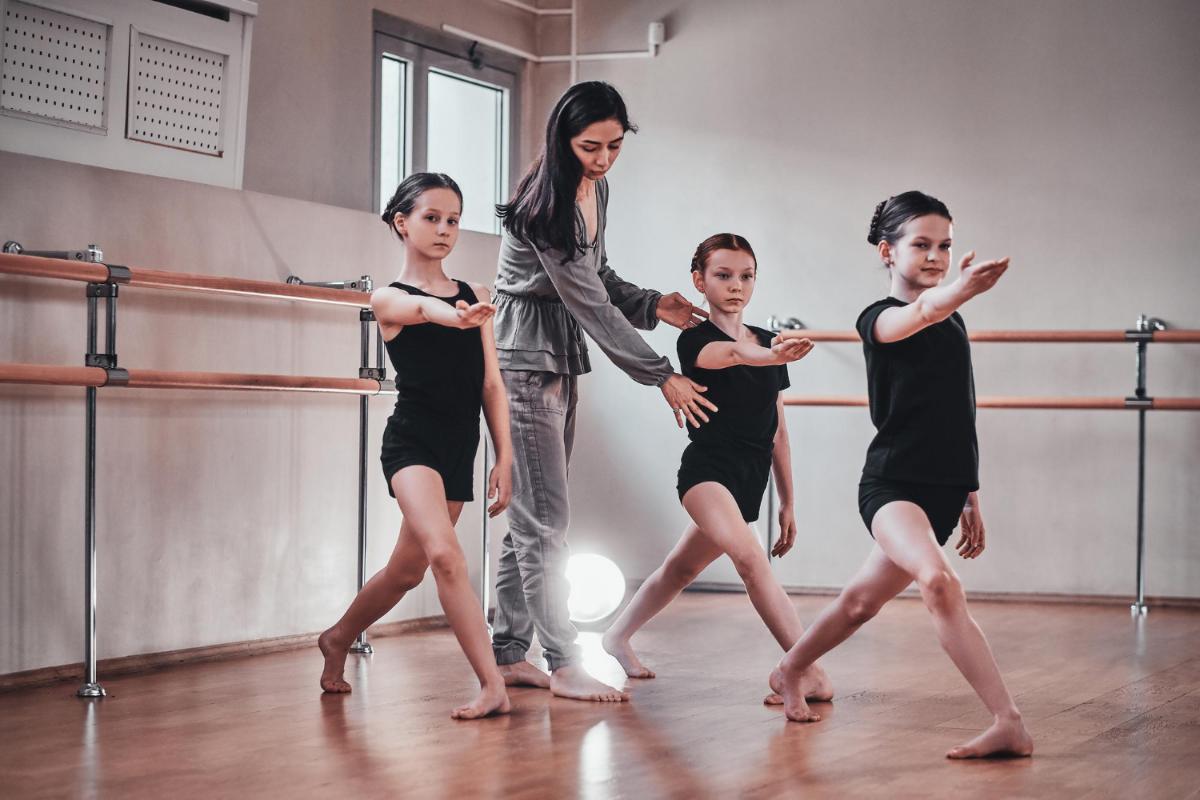 There is a big difference between attending lots of dancing classes and getting the most of those classes. Attending dance lessons at a dance studio Apopka is essential but, some guidelines must be followed to ensure effective learning. Do you want to enroll your son or daughter for dancing lessons and you have no idea on how to go about it? This article is for you. Here, you will learn some guidelines that help you and your child achieve a successful and rewarding dance lesson experience at ...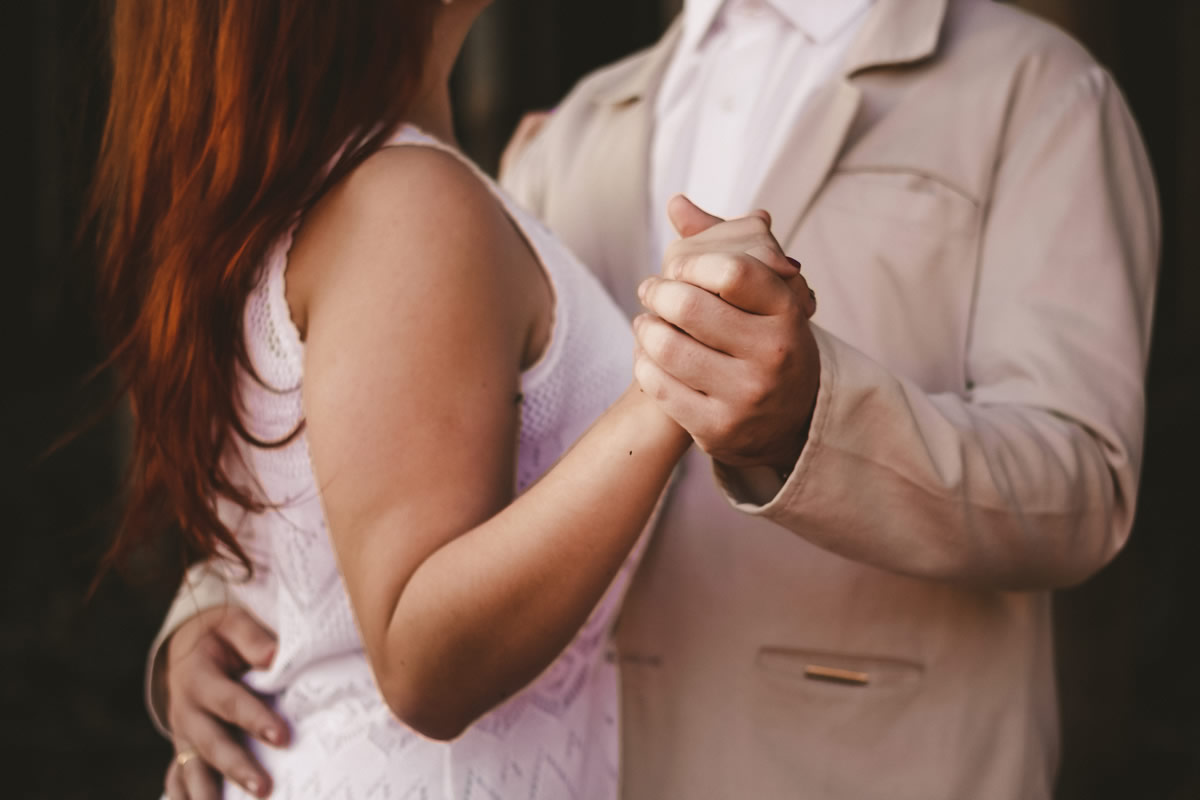 Are you looking forward to a great dance on your wedding day? Are you aware of the ballet classes Apopka? If you are, then you are a few steps away from achieving your dream wedding dance. It is your great day after all; therefore, everything you need to do must be perfect and memorable. The Dance Studio in Apopka is a place to visit for a successful wedding dance. This article is set to help you achieve a great dance on that joyful day. You will be provided with some proven tips that will pe...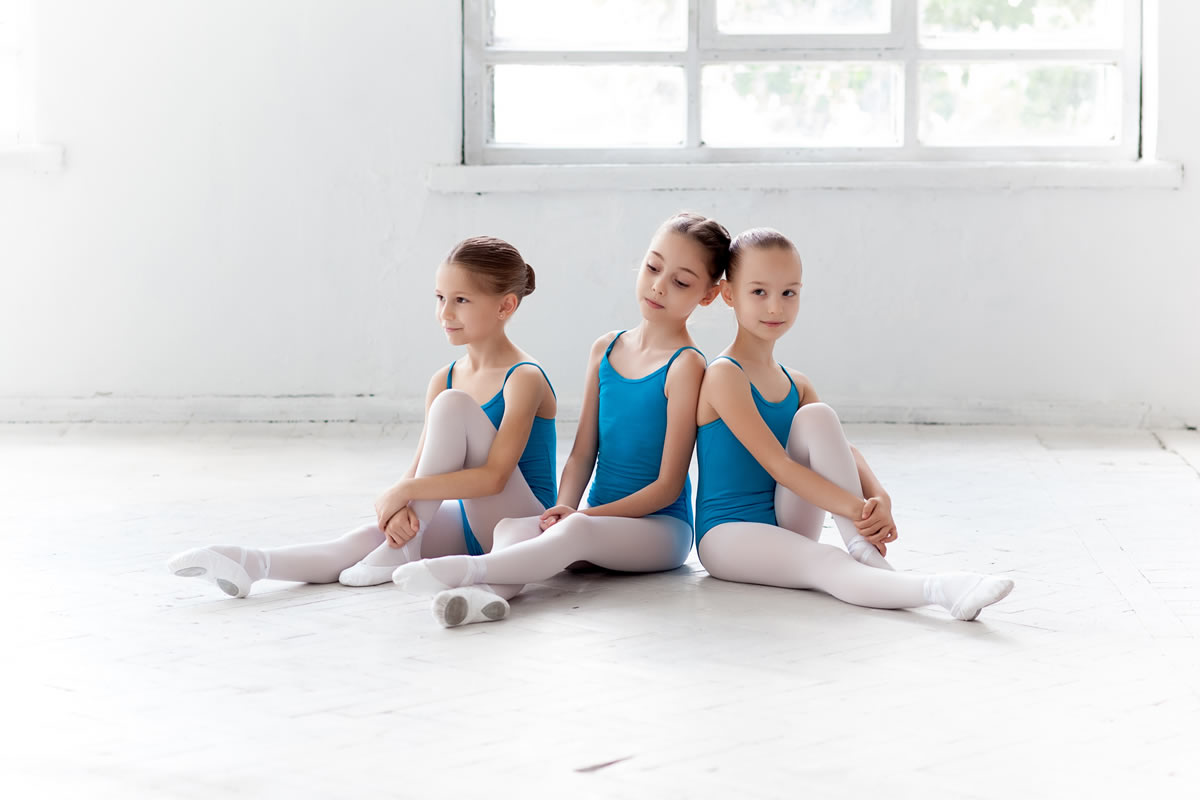 Are you looking for ideas for a gift for your young dancer? There are many things that you can give a dancer and we will be looking through some of them so that next time there is an occasion, you don't have to think too much. Here are some fun gifts that will sure bring a smile to your kid's face this holiday period or their birthday. 1. Leggings There are so many beautiful, fabulous leggings in all the colors of the rainbow for your child. You can...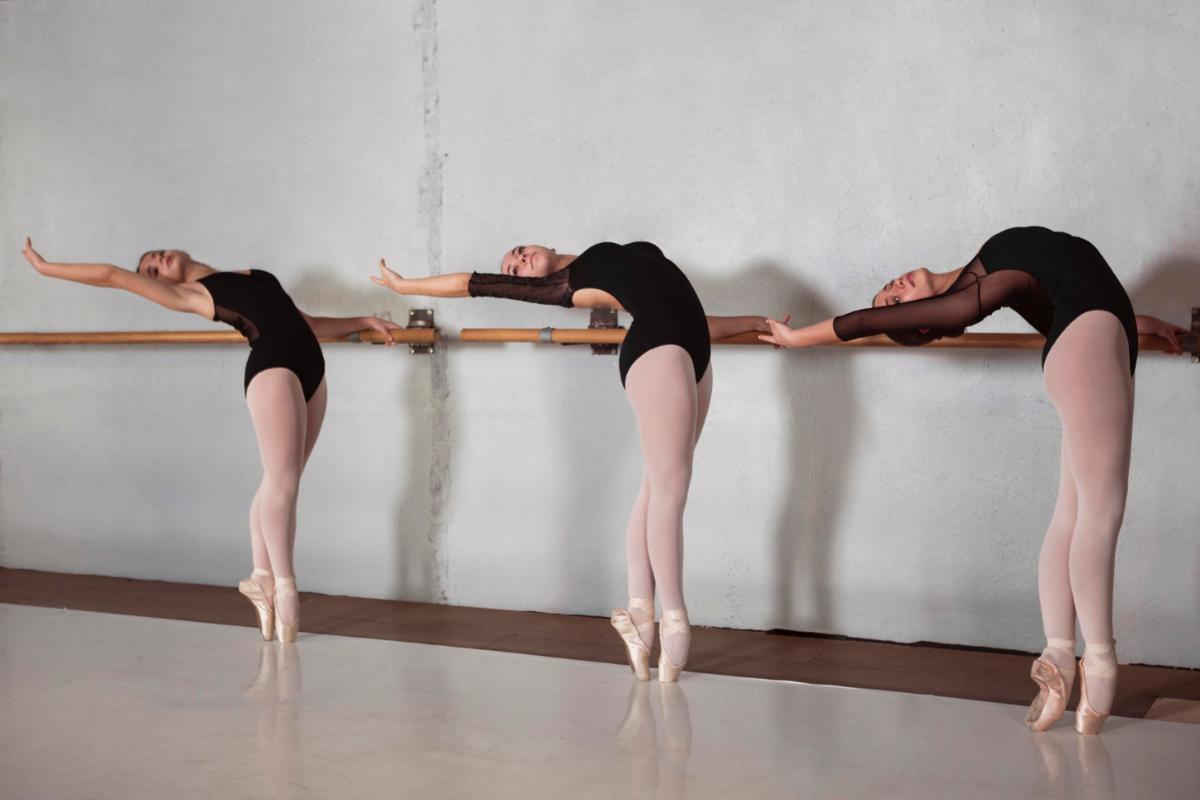 Ballet is arguably the mother of any kinds of dance we have in the world, be it salsa, chacha, moonwalk, samba, tango etc. their techniques can be traced to the beautiful dance of ballet. This is why ballet classes in Apopka FL are becoming very popular nowadays. To have the feet of Michael Jackson or the waist of Shakira you must first of all be well grounded with the knowledge of ballet because it acts like a vitamin that supplement other kind of dance which in return makes you a beater dan...
A Guide for Parents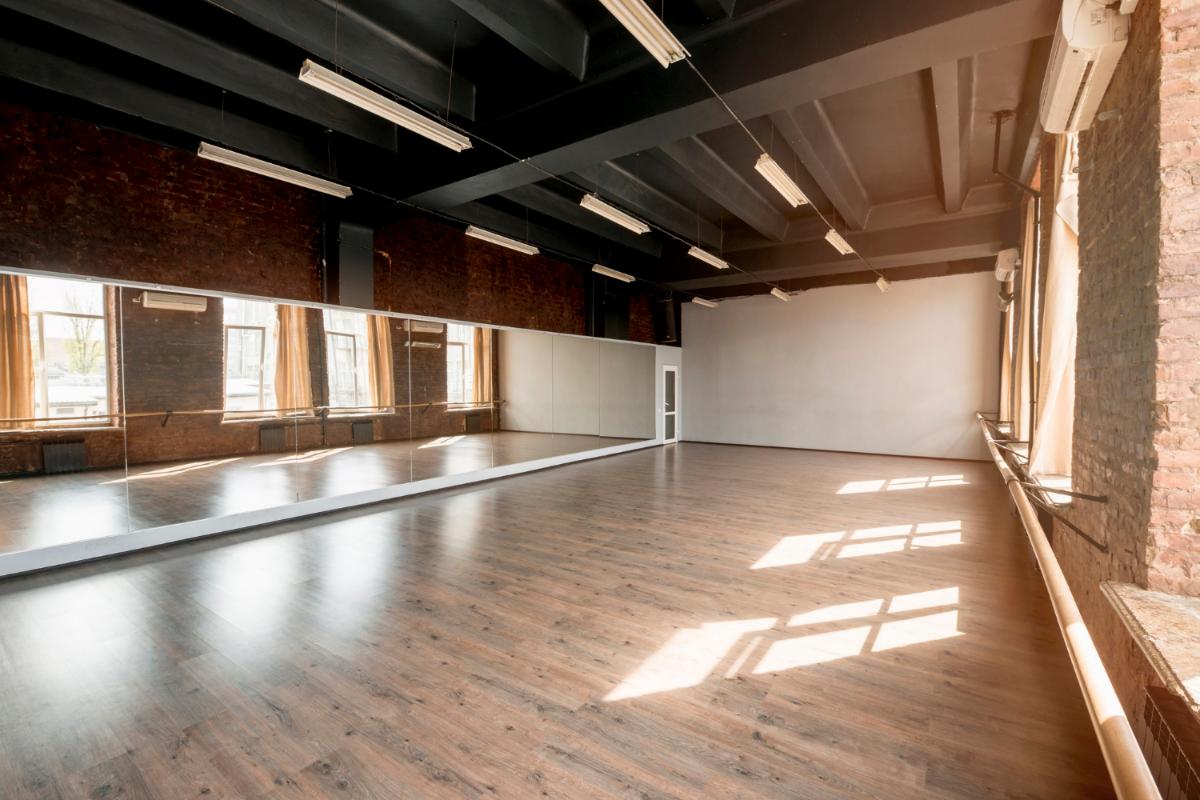 Are you a parent who loves dancing? If your child has so much passion for dance and he or she is willing to pursue a career in dancing, finding a good dance studio may not be easy, especially with so many dance studios in Apopka FL to choose from. For your child to be able to live the dream of dancing, it is important that you choose the right place for him to learn and practice. How will you know if you are entrusting your child to the right dance studio? Before you choos...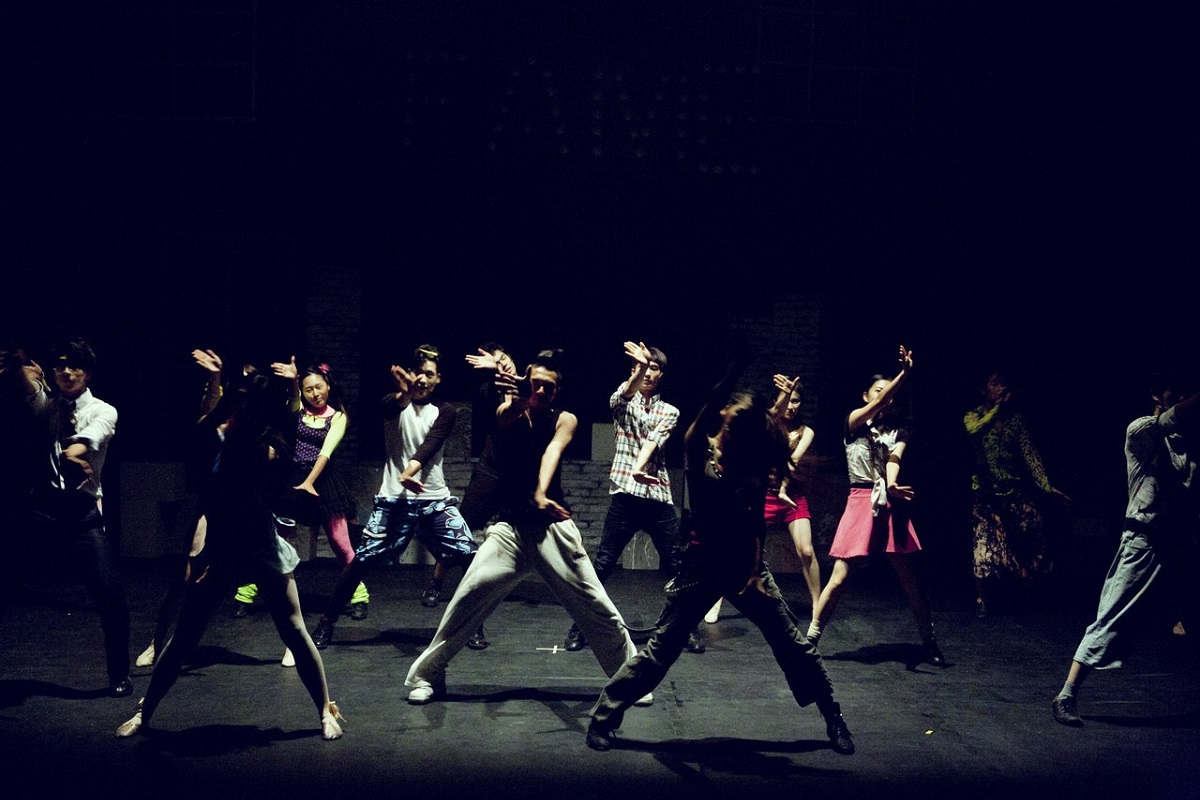 Dancing entertains, dancing excites and for some people, dancing can help people heal from all kinds of emotional issues. This is why ballet classes in Apopka FL are popular. Are you still wondering why a lot of people are taking to dancing now? Here are some of the top reasons that people have chosen to start learning to dance today. 1. Burning calories Dancing is a great way to exercise and burn calories. In fact, losing weight by dancing is a fun way to work out and g...